So excited about my new Fall Classes at Pratt School of Continuing and Professional Studies. With each new catalogue the Mixed Media section is growing and I love that it gets such a wonderful school for Mixed Media! Registration is open now! Here are my class details for the fall:
Art Journaling 101 – Sunday, September  27, 2015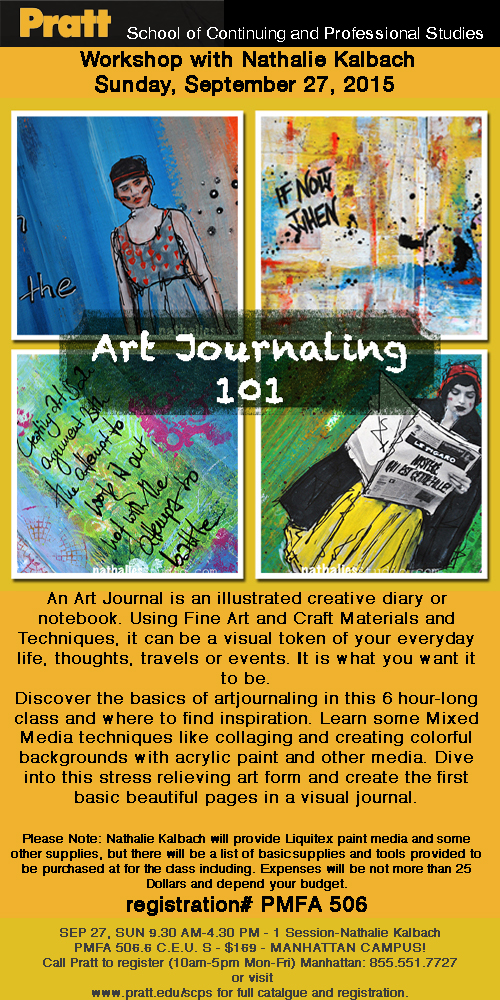 Mixed Media Collage – Sunday, October 18, 2015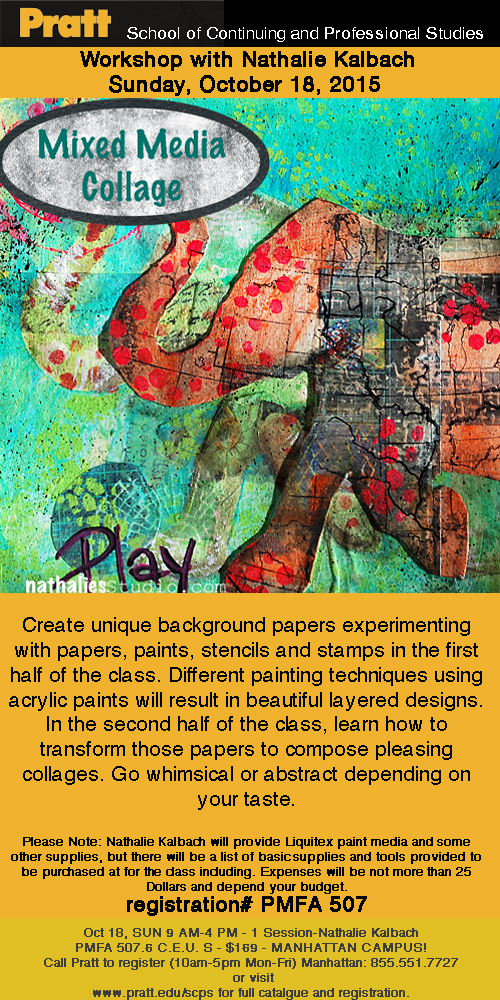 Mixed Media Printmaking – Sunday, December 13, 2015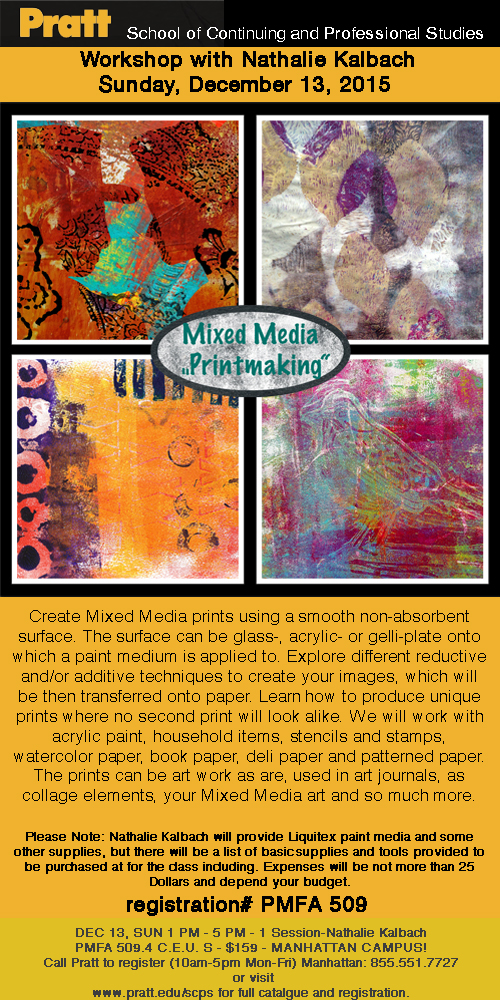 I hope I will see you there!!! It is going to be loads of fun!