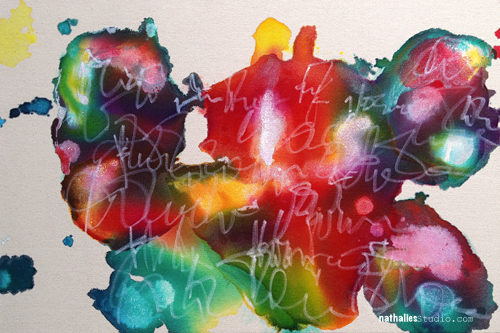 Lately I am addicted to Raw Canvas Staining and painting. Something about this raw material just draws me in.
You might have noticed – I am not the only one :) You can spot the trend of paint stained material on a lot of clothes and home decor items this season. And some of this- you can just make yourself and have an individuell look – here I made my own pillow cases which fit exactly to our living room style and color wise!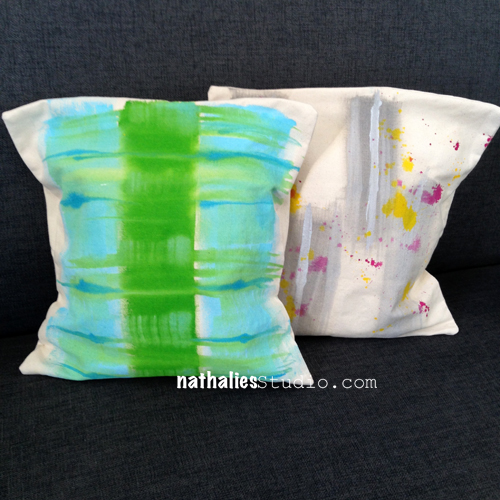 I love the texture and layers you can archive through layering acrylic inks, soft body acrylic paints and markers and I love the versatility of what you can do with the stained raw canvas later on. You can stretch the canvas yourself on stretcher bars and hang it up, you can sew something, you can work on raw canvas totes, purses, aprons, you can use the stained canvas for your art journal covers, as elements in your mixed media collage, patches …you name it …endless possibilities.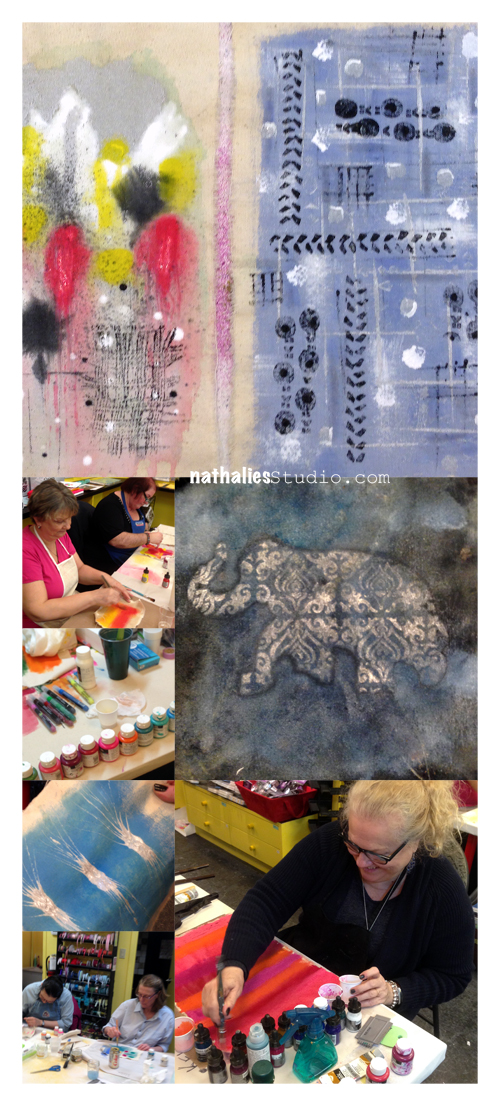 I taught my Raw Canvas Class in March in Toronto and we had heaps of fun – exploring different techniques and possibilities and then having each of the student create a pillow case so that they had something to bring home as a finished project.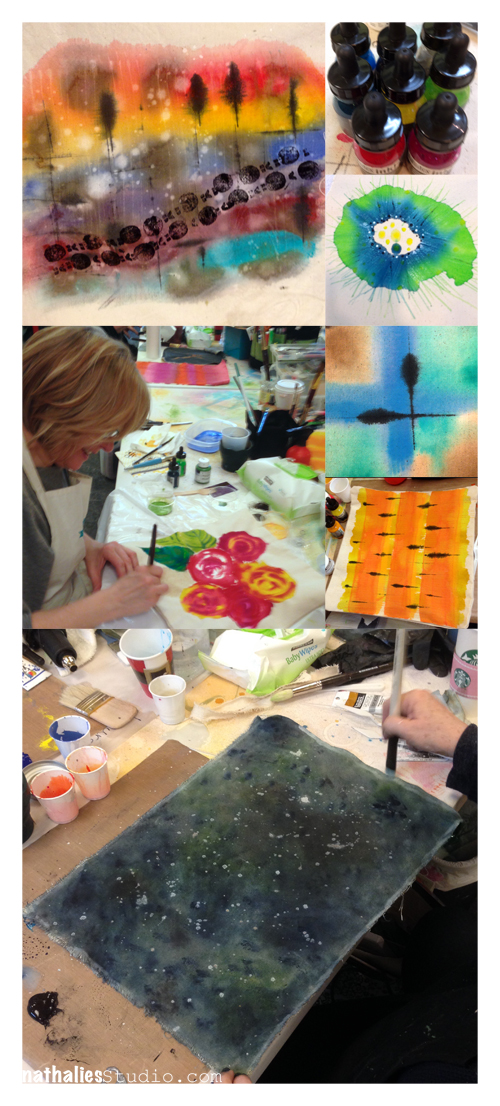 I will teach this Raw  Canvas Staining class again this month on May 16 at The InkPad in NYC. The location is the Westbeth Community Center – so we have lots of space!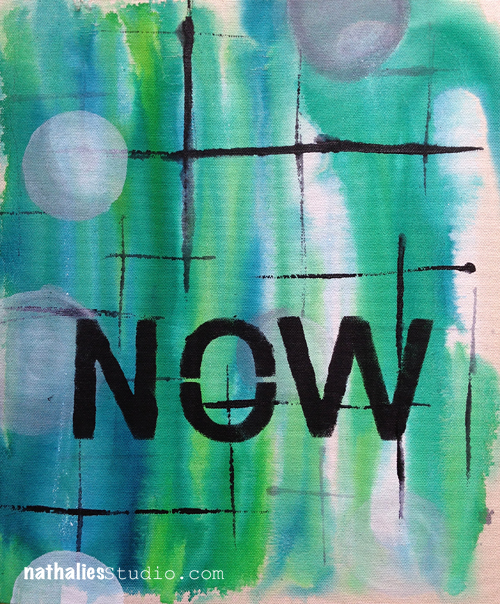 I will show you how to apply the medium and how to use it so that it works, I will bring Liquitex Acrylic Inks, Paints, and Markers and more for you to work with. We will play with patterns, mark making, stamping, mono printing and stenciling. I will bring lot's of extra raw canvas for you to play with and if you want you can bring a pillow case or a canvas tote or bring muslin as a different fabric – to create a finished project at the end of the class and create something with the newly learned skills and knowledge. I promise I throw in some extra thick german accent and some jokes  ;) and ….on a more serious note- loads of extra tips and tricks :)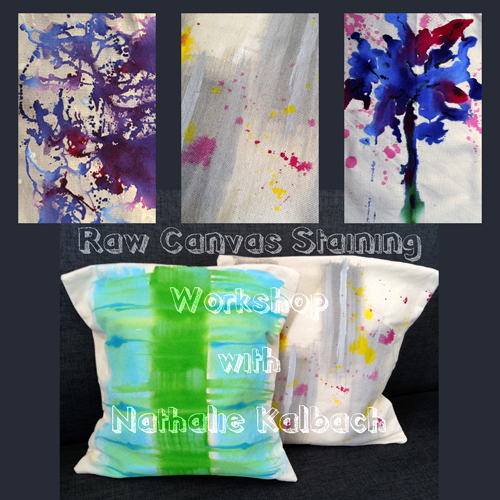 You find more infos and details as well as the supply list and sign up info here at  The InkPad. There are still a couple seats open.
I hope to see you there!