I will be teaching 2 workshops at Ephemera Paducah in Kentucky May 18-20, 2018 so mark your calendars. One will be my very popular Mono Print Painting all day class where you can learn a really cool way to make mono prints. The other is my 2 day Artful Adventures in Art Journaling class which will cover all kinds of techniques to help you find inspiration in your art journaling. And if you sign up for both classes, you will save a bit, so I hope you will join me!
---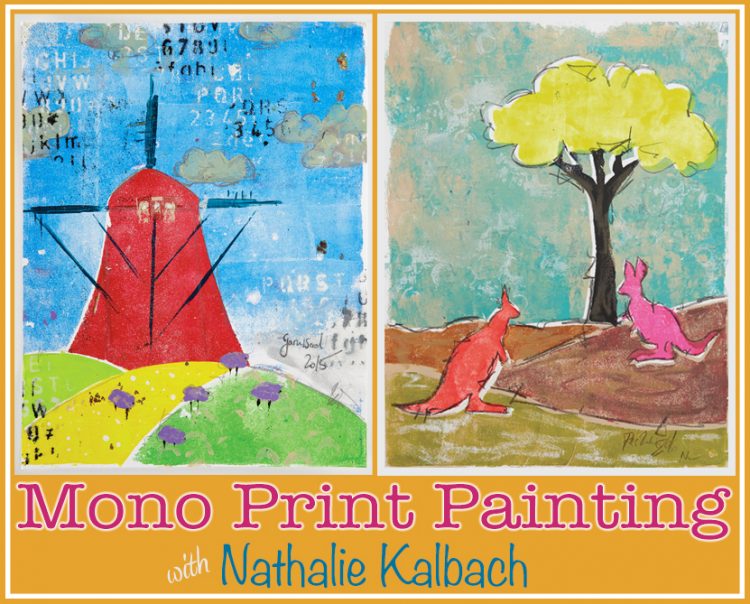 Friday May 18th: 9am – 5pm
Join me for a day long class in Mono Print Painting. We will dive into the basics of mixed media mono printing first and I will introduce you to the Mono Print Painting technique inspired by H.N. Werkman. I will show you different ways on how to create elaborate and layered mono printed paintings using self made tools as well as stamps and stencils. I will share with you my thinking process on developing the technique and how we you can put your own personal spin on it, so that you can take your art to a whole different level.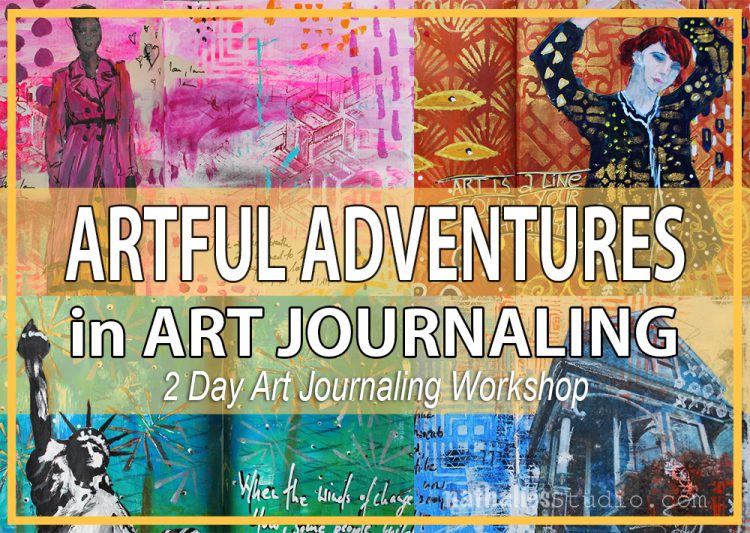 Artful Adventures in Art Journaling
Saturday & Sunday, May 19th & 20th: 9am – 4:30pm
Let's go on an Artful Adventure together and explore all the different ways to find inspiration for our Art Journaling! Pack your bags with the basics for this 2-day adventure. We'll explore color theory and ways to master composition with the Principles of Art. As our journey begins we'll meet some of the great artists of the world and see how their style and methods can inspire our own creations. Then as we travel together we'll spend some time exploring transfer techniques, collage and layering processes, and ways to create both visual and actual texture. All along the way, we'll be gathering inspiration from the sights we see and the people we meet. We'll pull everything together when we reach our destination – the pages of our Art Journal!