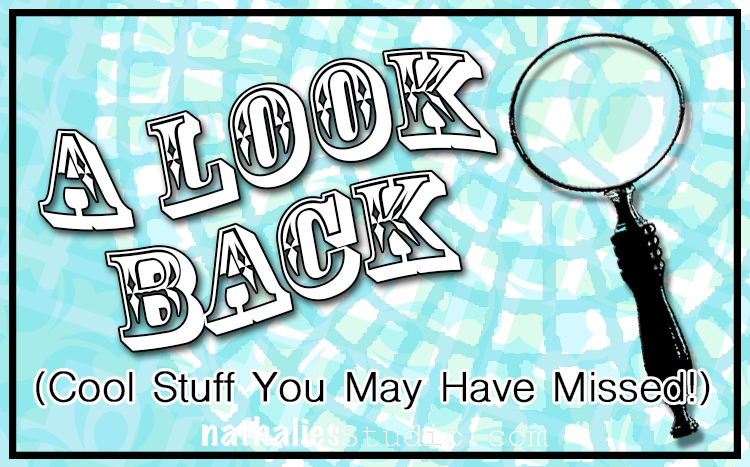 A Look Back – a blog series to show you some projects and posts that you may have missed – sometimes going WAY back in the archive. I think it will be fun to revisit a few ideas that we haven't seen for a while. I'm excited to see how a little look back might inspire something new in the future :)
This time I'm looking at Gesso – yes that mixed media essential in my opinion. It has so many fun qualities and uses that it's time to celebrate the powers of Gesso!!! Here's a look back at some of the ways I've used it over the years. Enjoy!
---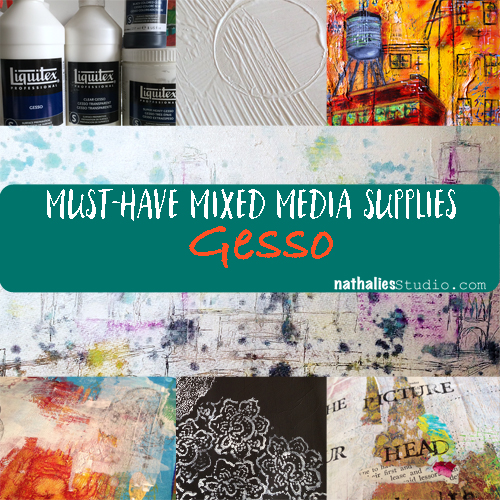 Let's start with the basics – why I call Gesso a Must-Have. I wrote this post back in 2015 but my feelings haven't changed. Check out the original post for a really nice overview of the medium and some examples of it in action, as well as why I sometimes affectionately call it Dumbledore!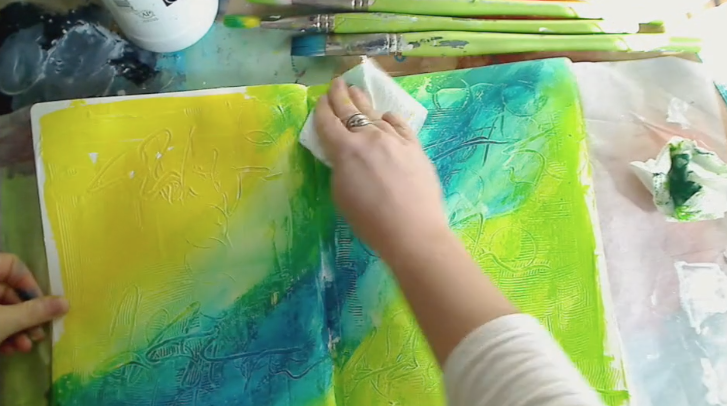 In 2015 I also shot a fun video showing Gesso and Acrylic Inks working together for background bliss. Check out the original post here to watch me create a textured background that gets layered up with luscious colored inks.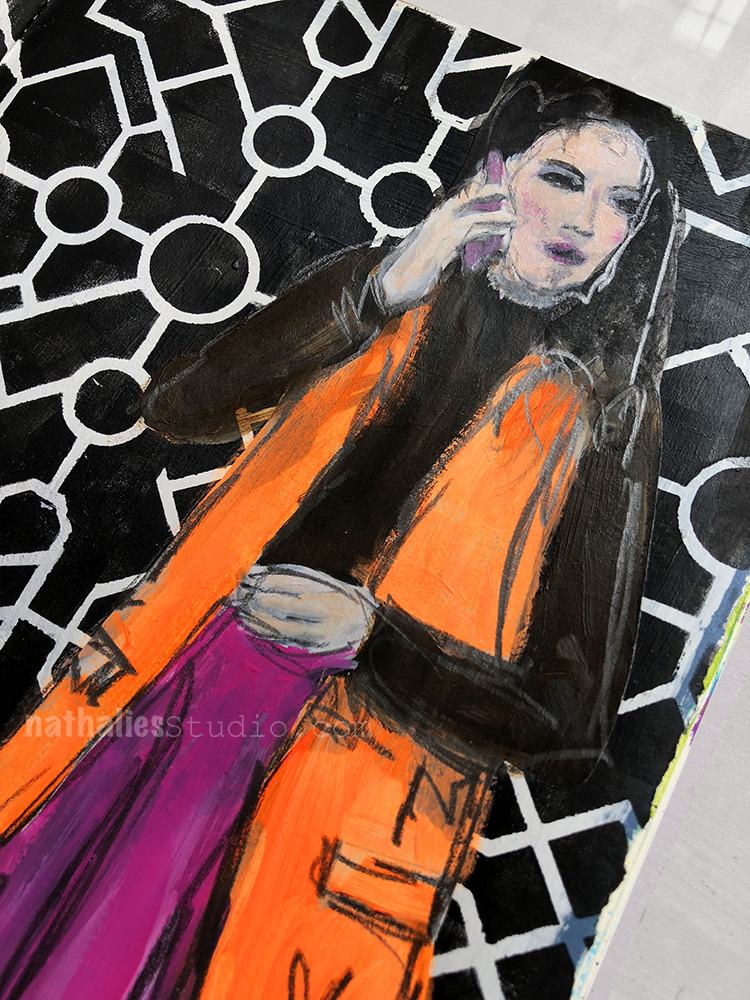 Let's talk Black Gesso. Wow this is definitely the stuff I go to for BOLD backgrounds. If you want a patterned stencil (like my Exchange Place stencil here) to POP, Black Gesso is your BFF. Check out this post from 2018 for the full art journal spread to see why Black Gesso is just as essential as white.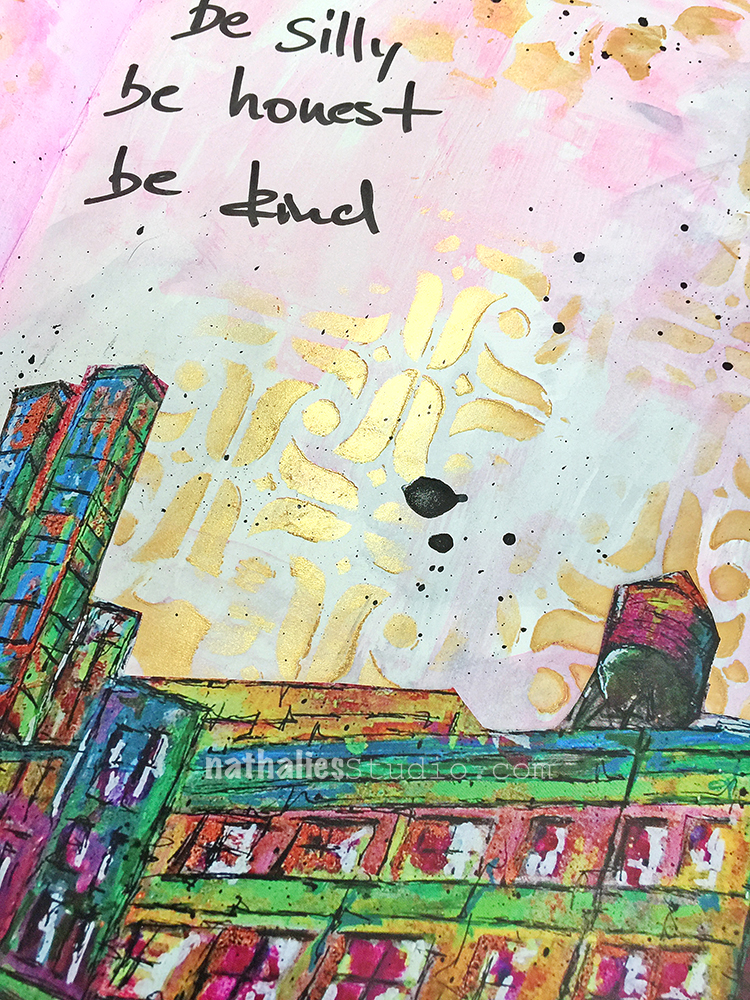 And then there is Gold Gesso! Who isn't a sucker for a bit of shiny metallic gold? I love to use it like I have here with my Amsterdam stencil – just a bit of high impact Gold Gesso pattern to adorn this art journal spread from 2018.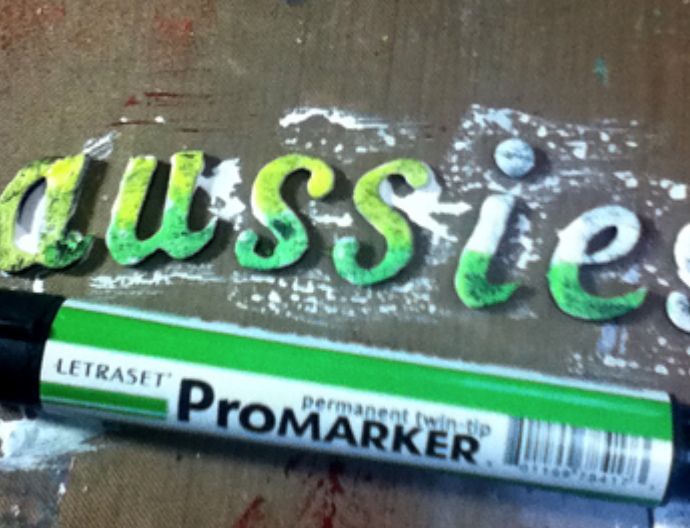 Looking waaaay back to 2012 for this one folks :) I had a LOT of the same kind of black felt letters and decided to spruce them up in this vintage post with… you guessed it: Gesso! Gesso is fantastic for covering stuff up and giving you a nice surface for almost any kind of media on top. In this case, some markers. So thank you Gesso for helping me give these letters new life.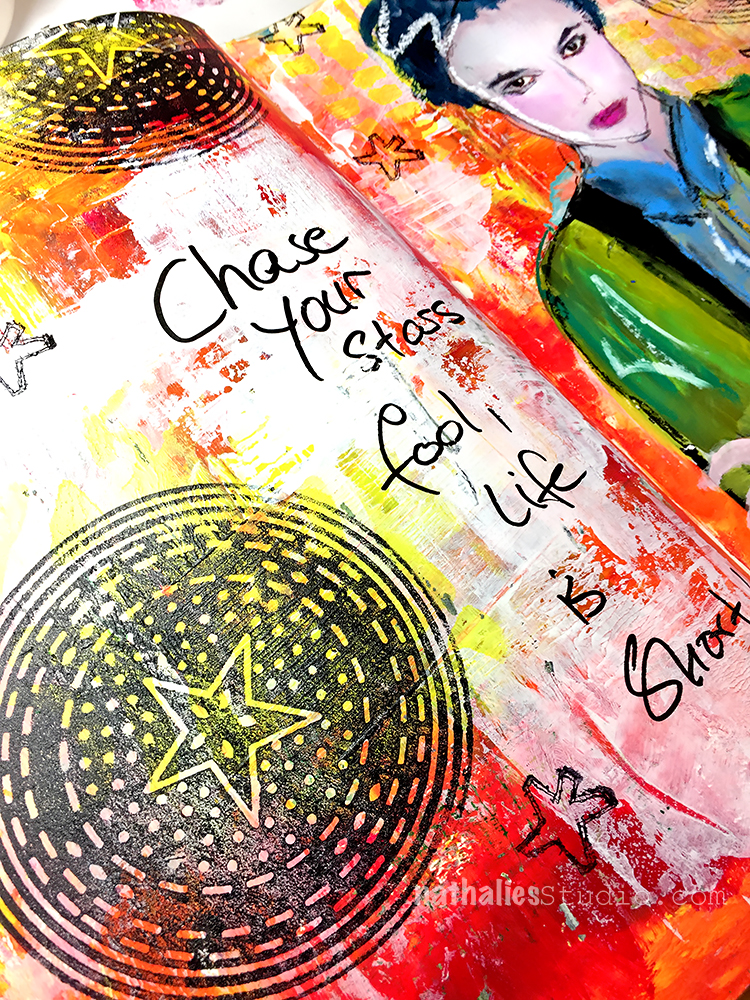 Speaking of covering things up – how about this art journal spread from 2017 where I use Gesso to tone down that extra hot background just a tad to give me a spot for journaling. Gesso is perfect for covering and giving a visual break from a wild background.
---
I hope you enjoyed A Look Back through my archive and maybe you are inspired to try some different things now too.
Here are some of the supplies I used in these posts: