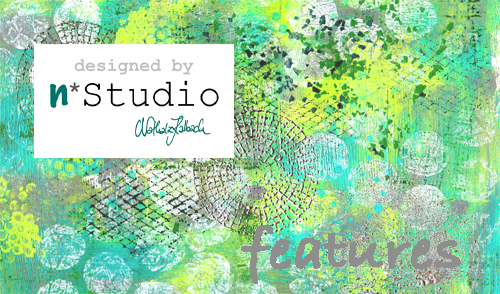 One of the things that make me really giddy is when I spy someone using my new stamps by Stampendous or also my Stencils with StencilGirl Products 
 So I thought once in a while I would feature the work of those wonderful talented people with a new Series called: designed by n*Studio features:…..
And today I feature: Chris Lim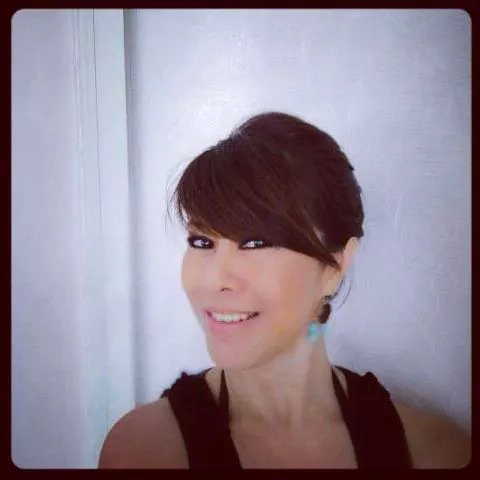 I met Chris in Kuala Lumpur, Malaysia, where she was taking on of my Mixed Media Classes. I was blown away by her talent and I have been following her ever since. I love her style and I am happy she is using my stamps. chris has no blog, so please give her some love here :)
The stage is hers: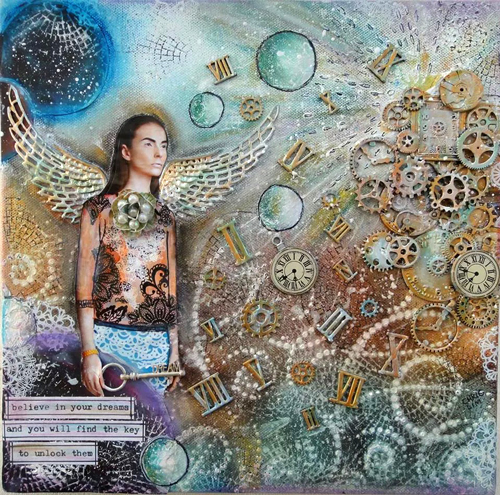 Hi! My name is Chris Lim, a mother to three grown up boys and a grandmother to my 3 year old beautiful granddaughter.

Basically, I am a scrap booker/paper crafter who loves all things beautiful. My style, to many who have known me, is more of shabby chic. Being an avid crafter, I began to explore beyond paper crafting. I now enjoy creating with different mediums and elements. As such I have gone beyond my 'shabby chic style'. The current 'in thing' for me now is painting doll faces with big eyes and long lashes. I hope my work will inspire other crafters.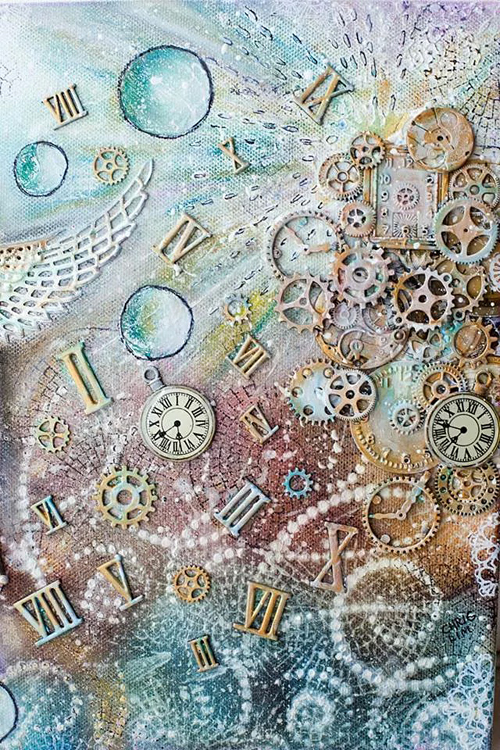 I love Chris' very femine and intricate style !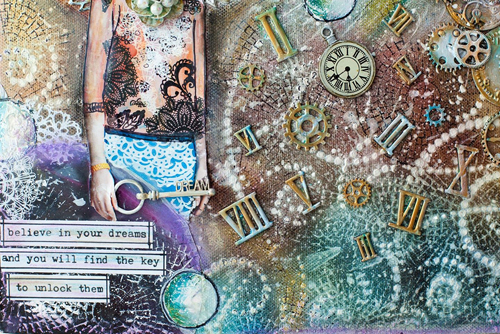 Love how she ties everything together and uses all kinds of different embellishments and materials on this canvas.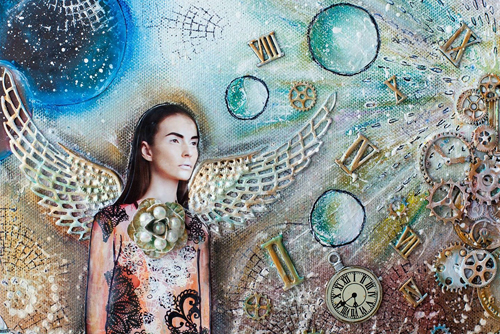 And here is a beautiful Scrapbooking Layout where Chris used my stamps and stencil template: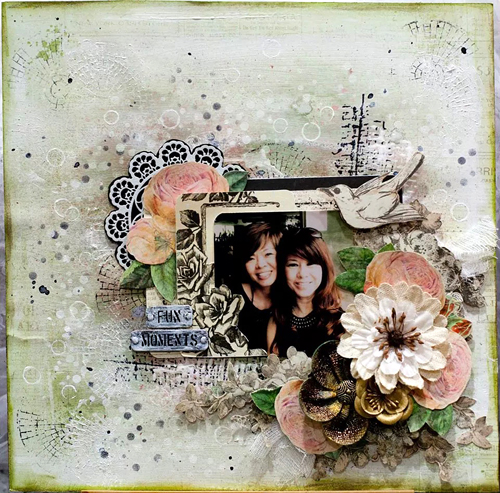 I love the hint of grunge in the background- wonderful! Thank you so much Chris for sharing your work using my stamps with me!!
Here are the n*Studio Stamps used:

have a fantastic day!
Nat