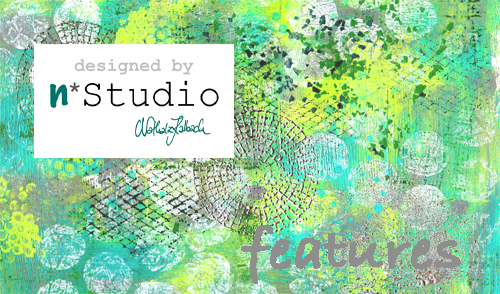 One of the things that make me really giddy is when I spy someone using my new stamps by Stampendous or also my Stencils with StencilGirl Products 
 So I thought once in a while I would feature the work of those wonderful talented people with a new Series called: designed by n*Studio features:…..
And today I feature: Judi Kauffman
I am so happy to have my friend Judi Kauffman back for another feature! I had her a couple months ago and I just love the way she includes a very detailed description on her projects! She uses my products in such fun and unique ways- I love it!!! Judi has no blog- so leave her some love here:)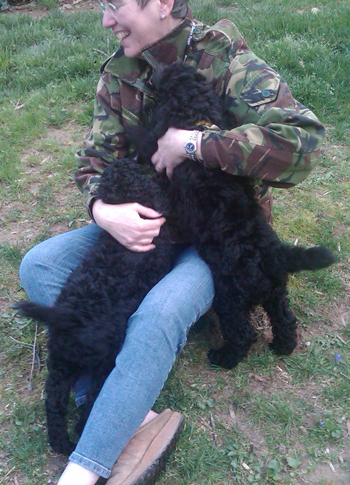 About Judi:
Judi Kauffman wears, and has always worn, many hats at the same time. She is a designer, writer, and teacher who has worked in the craft industry for over 25 years. She has also been a graphic artist, art director, photo stylist, illustrator, and weaver. She has an undergraduate degree in printmaking and a master's in fibers. Judi's projects, articles, and reviews appear in a wide variety of magazines, she works for several manufacturers in design and product development. She is a frequent guest artist for Elizabeth Craft Designs, Walnut Hollow, StencilGirl Products, and other manufacturers. She has also written five books (alas, all now out of print).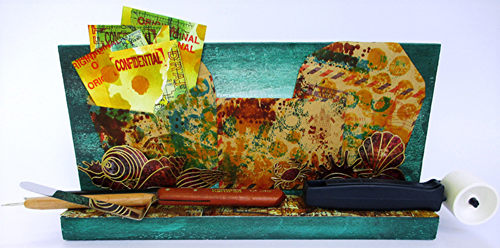 Thanks for inviting me back as a Guest Designer, Nathalie. I thought it would be fun to use your Grunge stamp and template set to make a Grunge Shelf. The shelf is 11" long by 1½" deep, the right size for styluses, palette knife, mini brayer, small tubes of paint or other tools. Or it could go on a dresser to hold lipsticks, eyeliner and such, or on a desk for pens and a letter opener!
INSTRUCTIONS