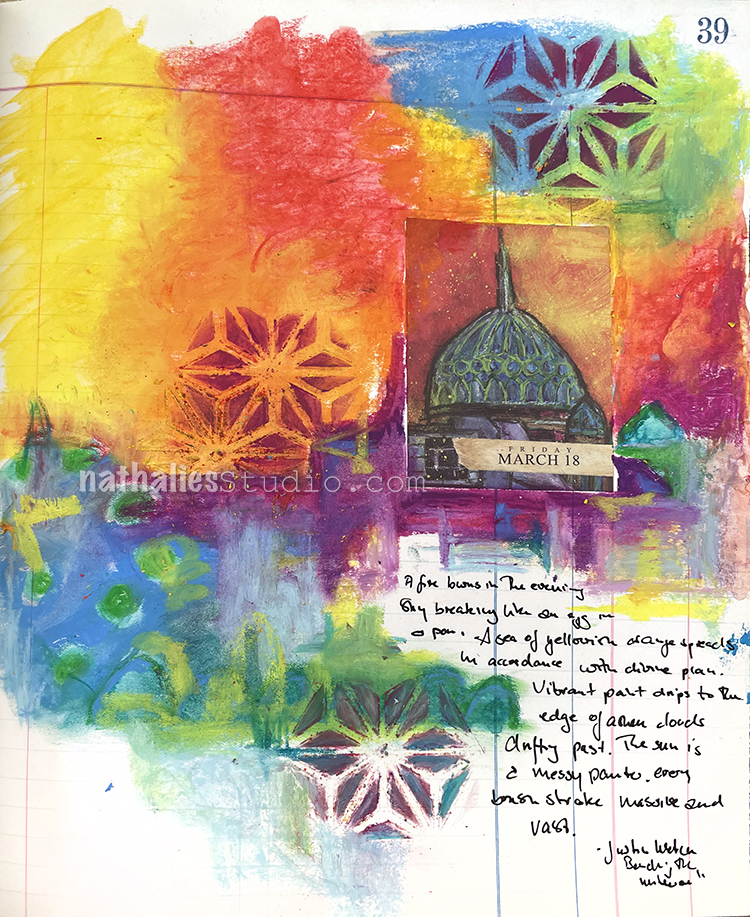 Again I used the sold out Artist Almanac to begin my page. Although it's sold out, the original painting is still available here ;)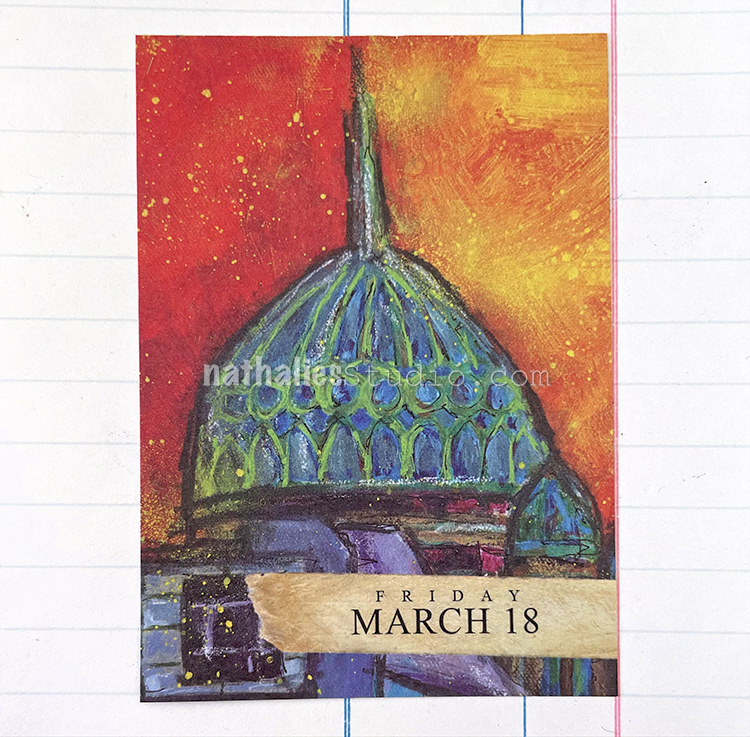 When I unpacked my art supplies in the new studio I realized I hadn't used my wax water soluble Neo Colors and Derwent Artbars in a while and thought this calendar page would be the perfect inspiration piece to use these vibrant, highly pigmented supplies with.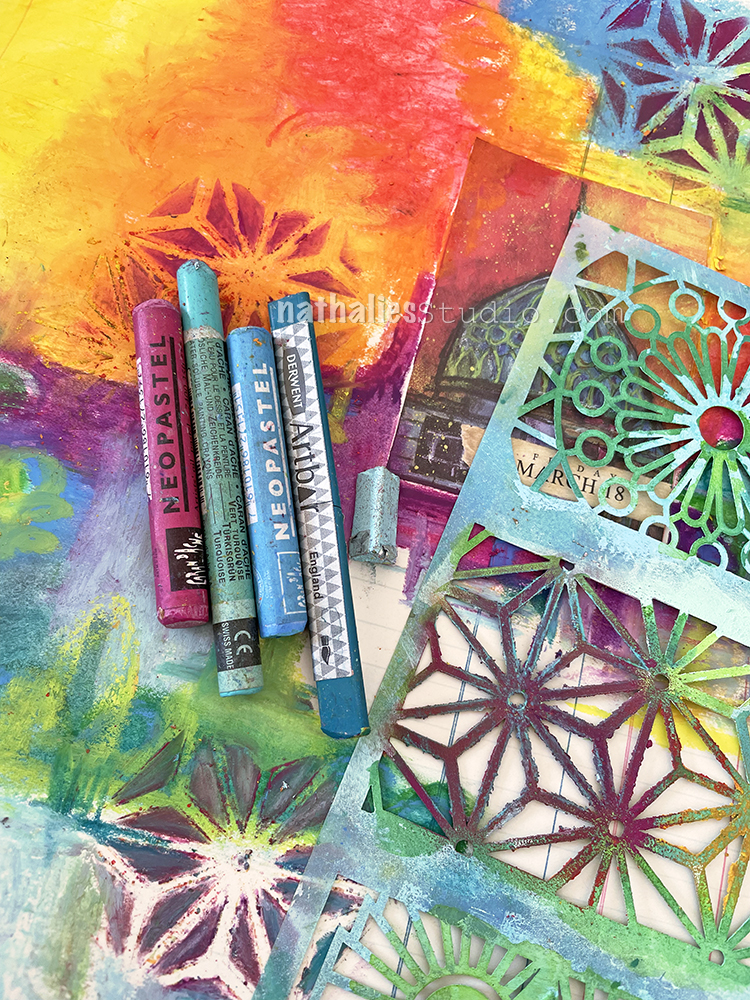 I started by just layering some of the shapes and forms I saw in the page and that was just to get me going. I layered more and more color on top, blending the different colors with water and making some marks. I used the ATC Mixup Stencil and rubbed some of the color over it and used my finger to work it.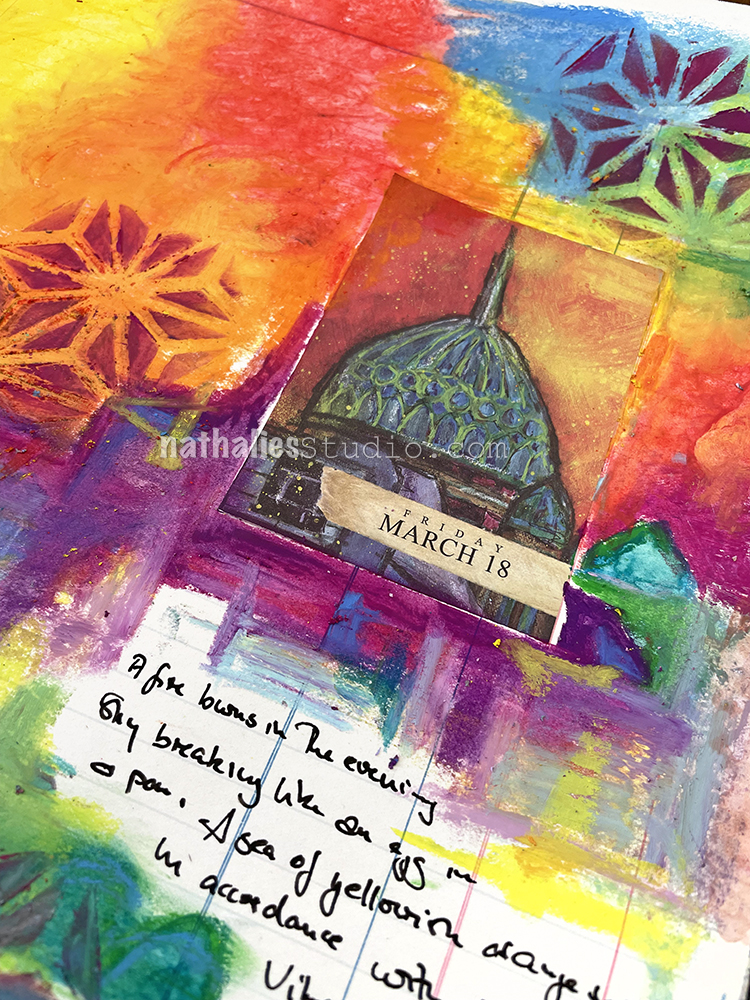 I left some space for journaling as I know that it is not a good idea to write on top of the waxy material – just doesn't go together, and found this wonderful poem and decided to use a part of it:
"A Fire burns in the evening sky
Breaking like an egg in a pan
A sea of yellowish orange spreads in accordance with divine plan
Vibrant paint drips to the edge of ashen clouds drifting past
The sun is a messy painter
Every brush stroke is massive and vast''
Justin Wetch – Bending the Universe
Here are some of the supplies I used in the page: