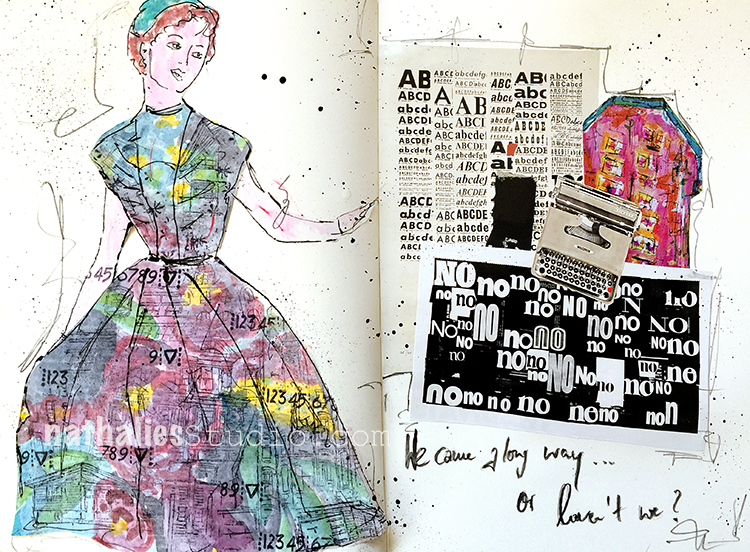 Little collage play in my art journal. I am enjoying using a lot of scraps and paper I collected and trying some different things :)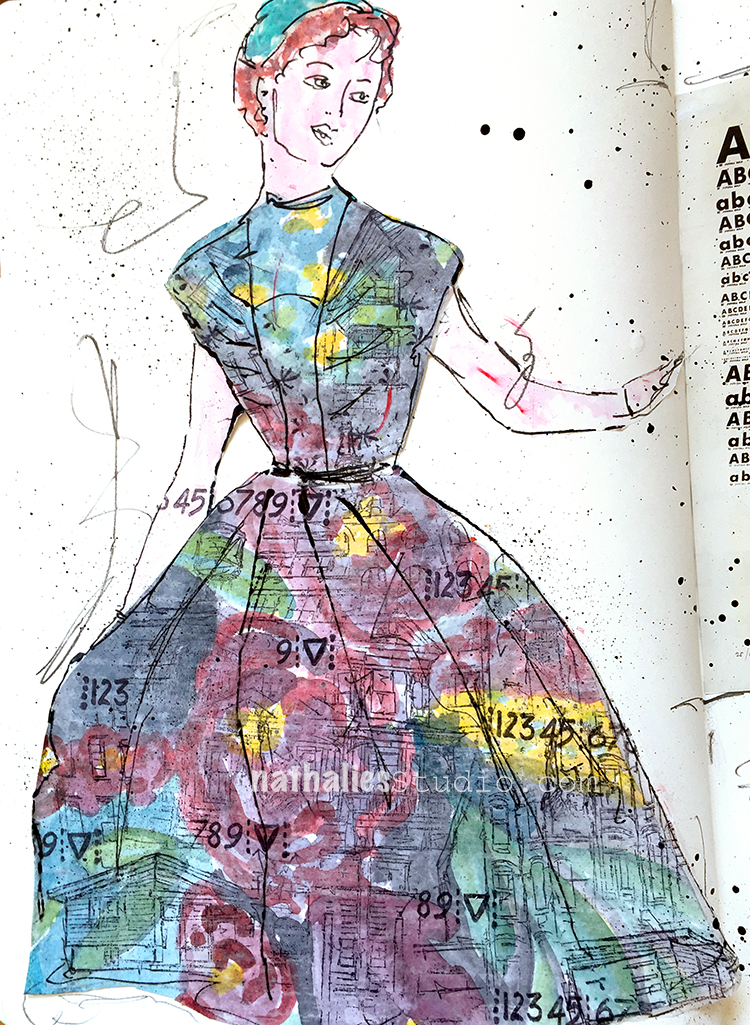 I sketched the 50s girl on deli paper and then pasted it on a flower painting in watercolor. I used several of my urban stamps to create a grungy look.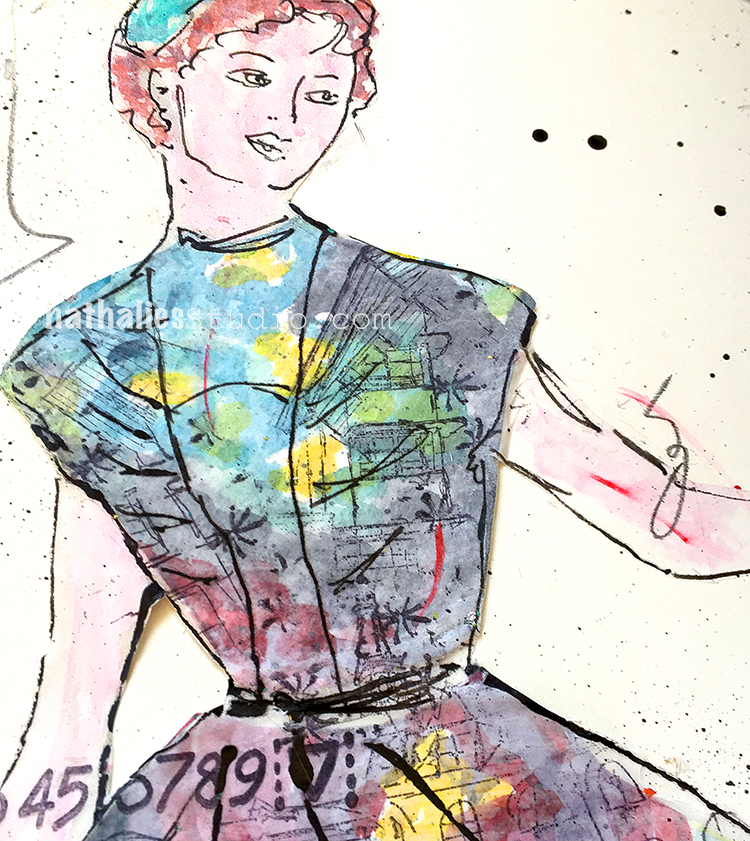 I love combining the romantic look with some grungy me – just my style ;)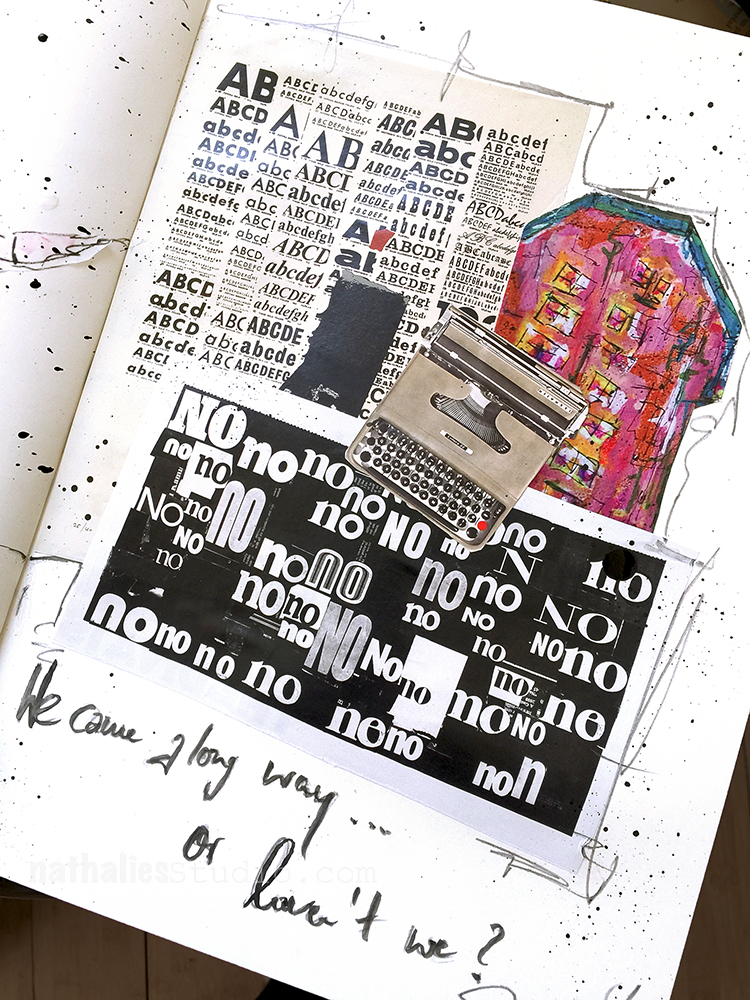 I cut out some artwork from an old MoMA desk calendar as well as a part of one of my own old calendars which had some of my building paintings included. I like incorporating my own paintings on different scale into my art journal.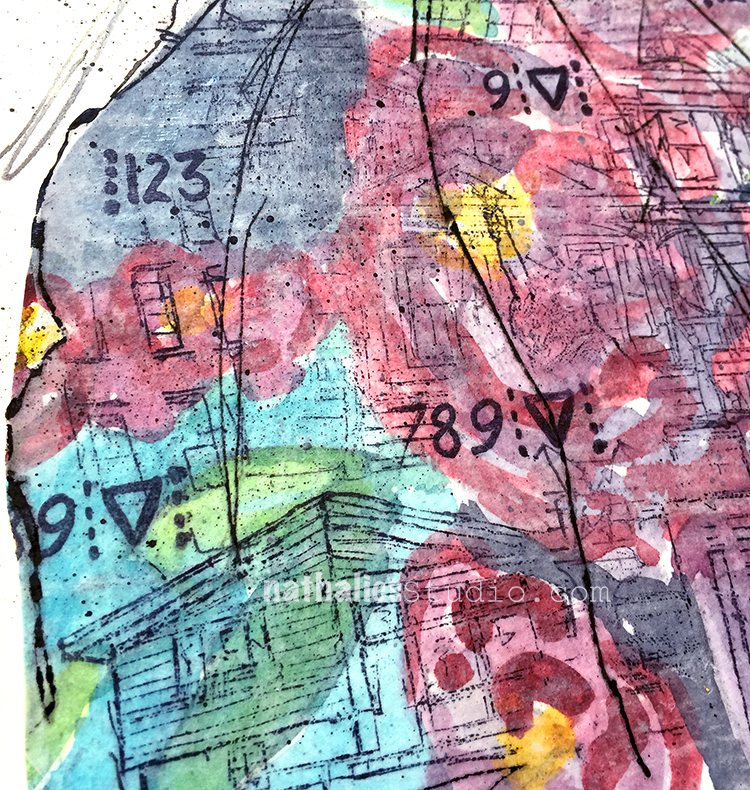 Here is a close up of the dress. I am having so much fun with this :)
Here are some of the supplies I used: