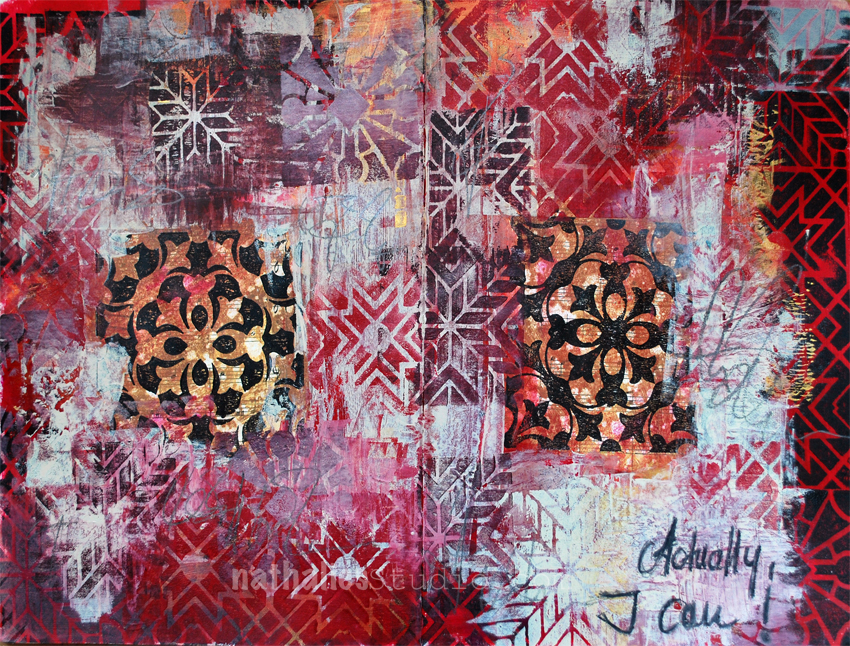 Actually, I can!
Sometimes, when you think things are just not working out and you want to give up, this is a good reminder. As you can see I was in the mood for a grungy art journal spread.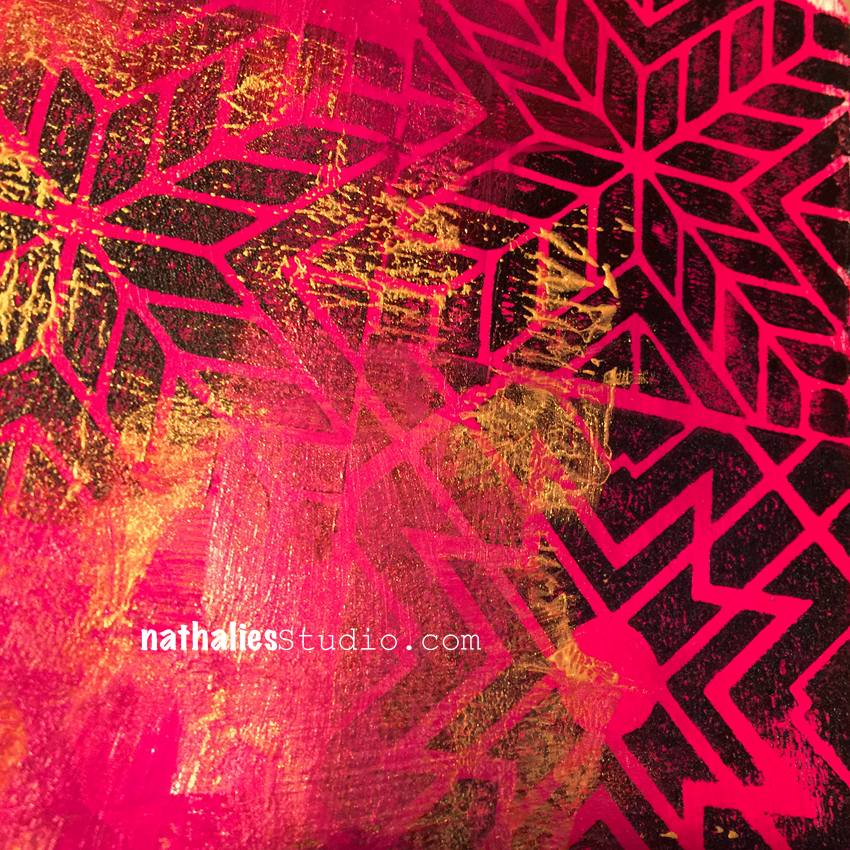 I painted the art journal background background in different red and magenta acrylic paints and stamped a border using the Toledo, Santiago, and Buenos Aires  Foam Stamps and black acrylic paint.
Next, I layered gesso and unbleached titanium and scraped away some parts. Then I stamped with the same foam stamps using the red and magenta colors of the background on top. I stamped mixing different tints and shades with the colors I already used but also incorporated gold and copper in between.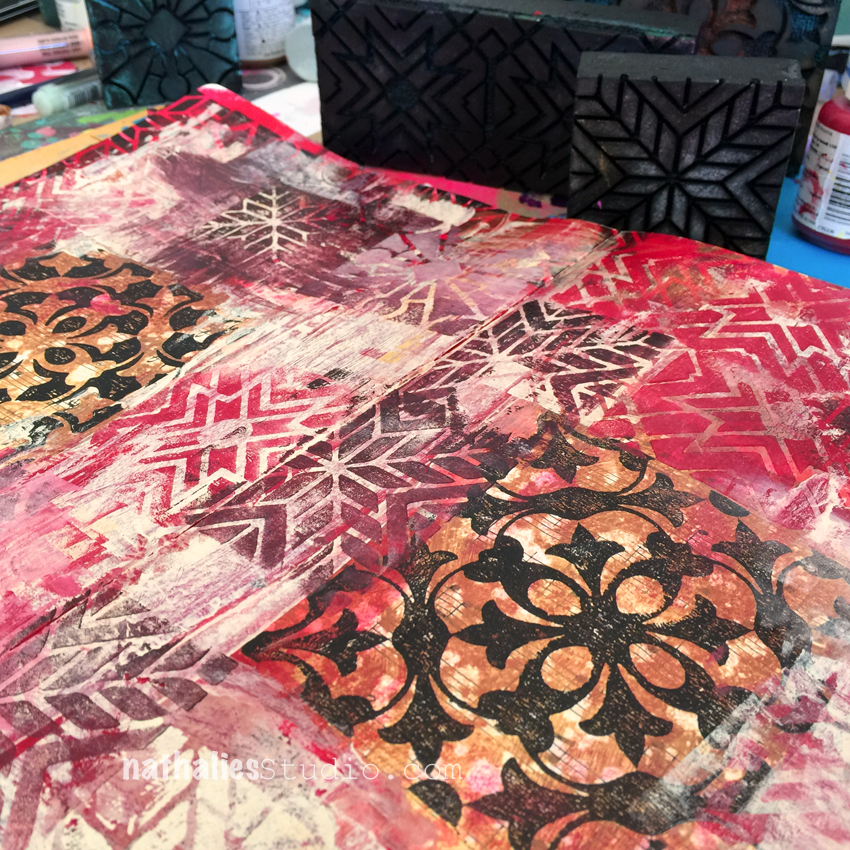 For the middle section of each side of my journal spread, I painted a music sheet with gold and copper acrylic paint, and then stamped using the positive and the negative Stamp of the Versailles set and black paint on top of it.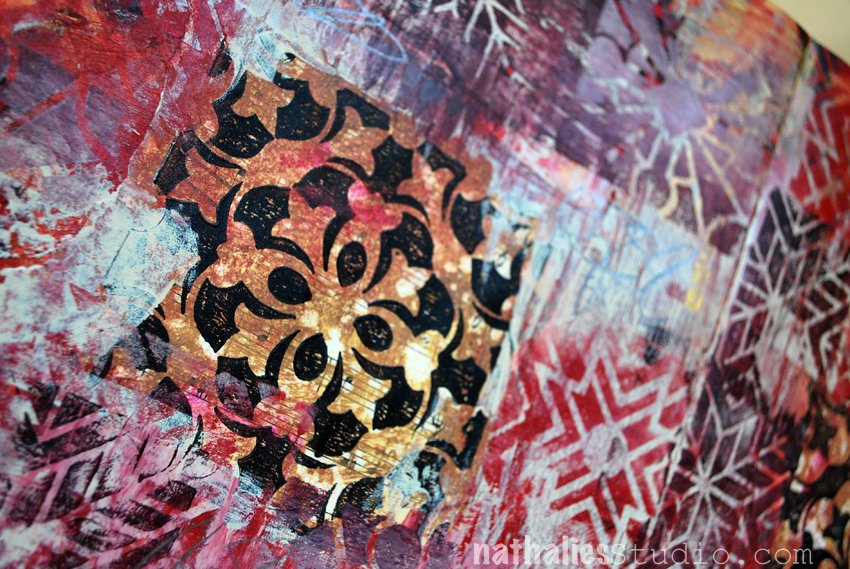 I tore the music sheet up and pasted it to the spread left and right and added  a couple more layers of stamping and over-painting.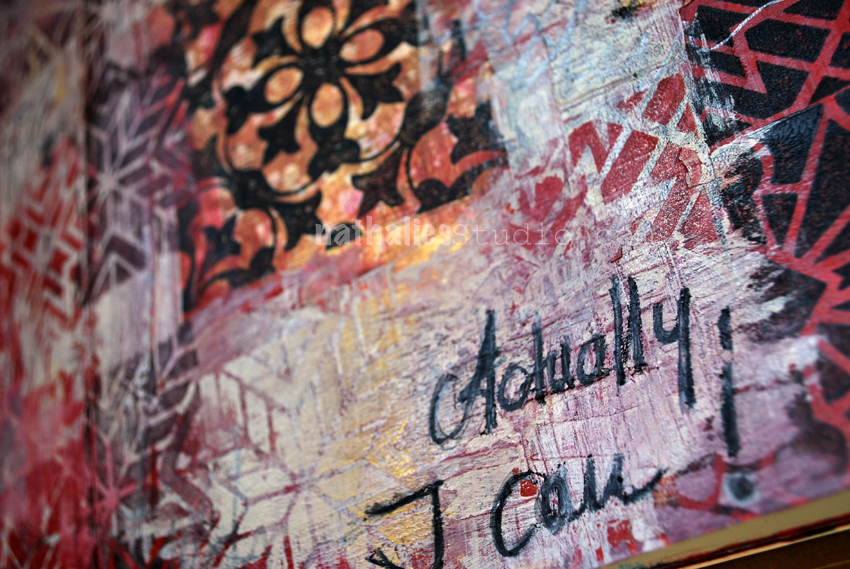 I added some charcoal pencil marks and wrote out the text.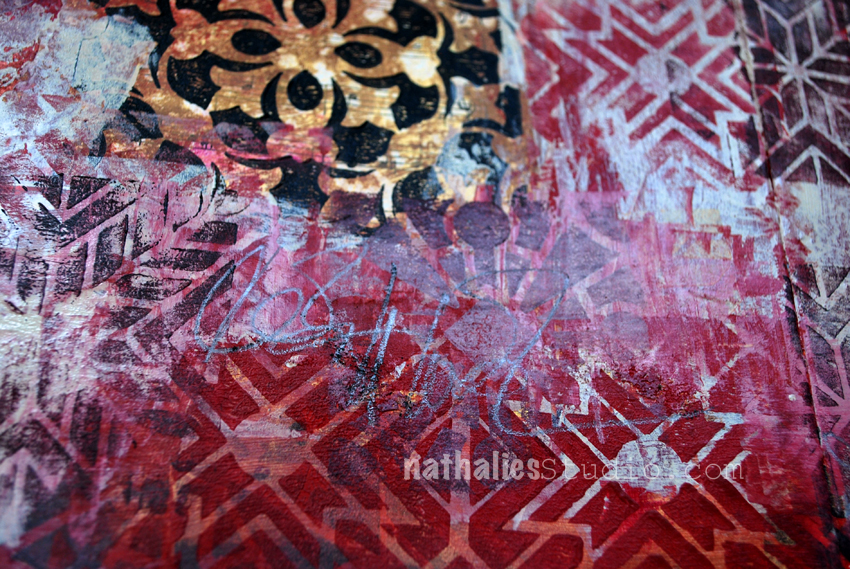 I love the result and the weathered pattern look.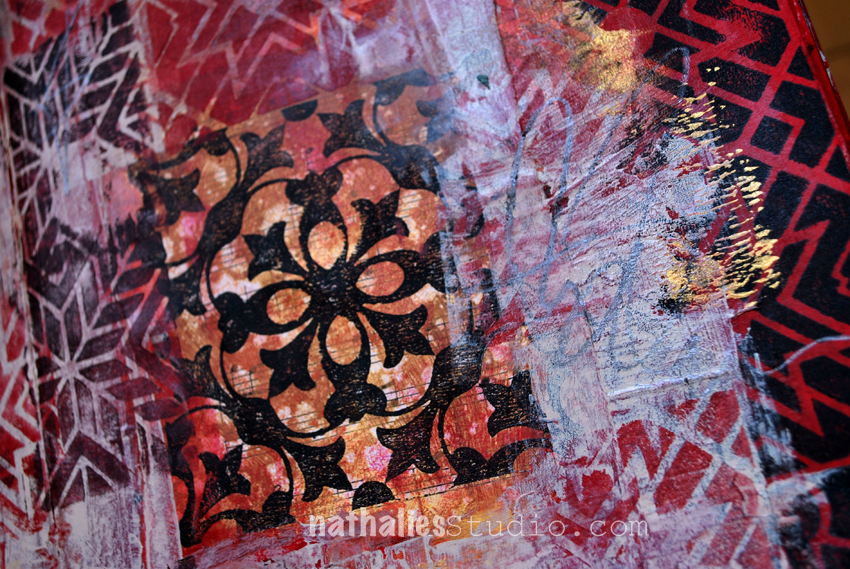 I felt so much better when I was done with this spread  – yeah for art journaling *wink
Here is what I used for the page – some links are affiliate links:


Wishing you a wonderful day and – hey – remember "You actually can!"