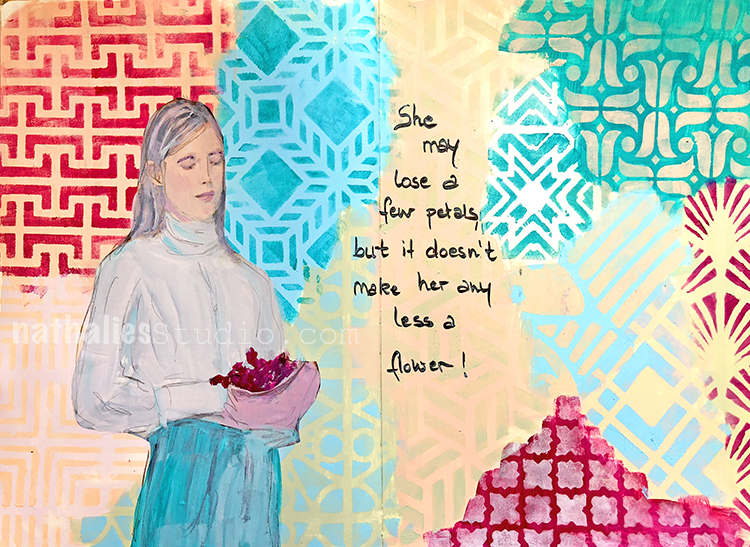 Loved making some color swatches into my art journal with some new acrylic paints and then using a variety of my stencils on top of them.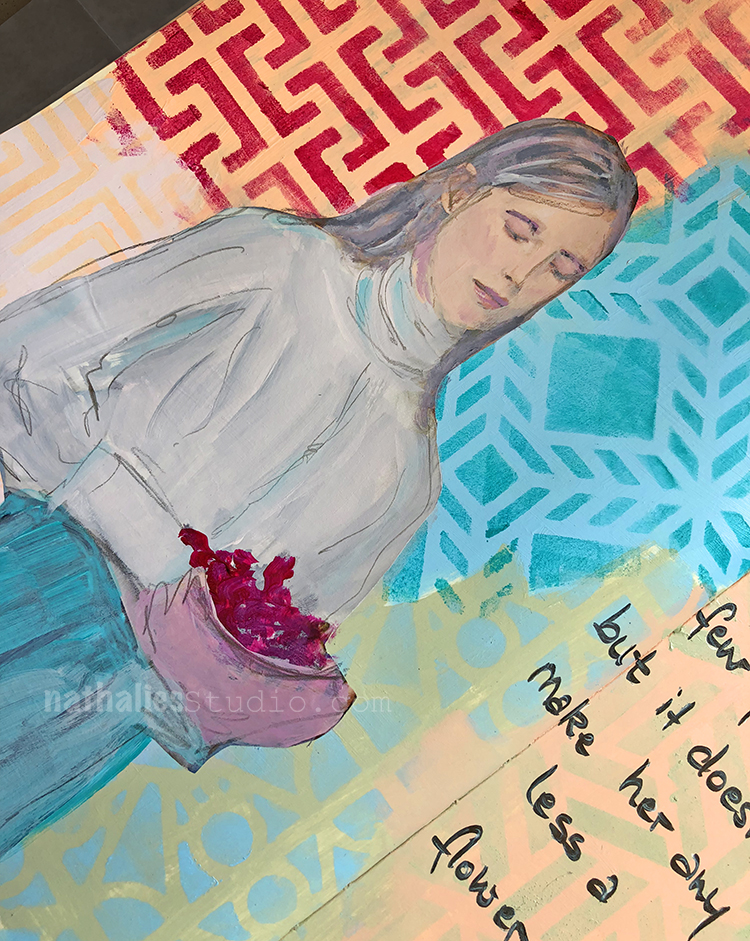 I do love those new colors – there are not my usual style but I wanted to get something that gets me out of the box :)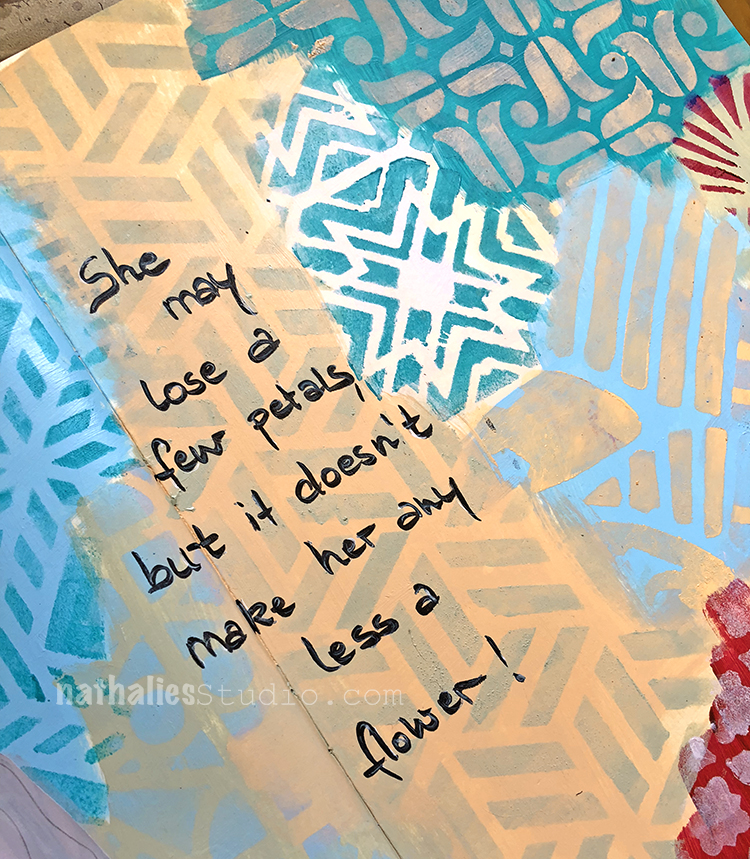 I also love the quote! This was a quick and easy journal page to play with paint and stencils.
Here are the supplies I used