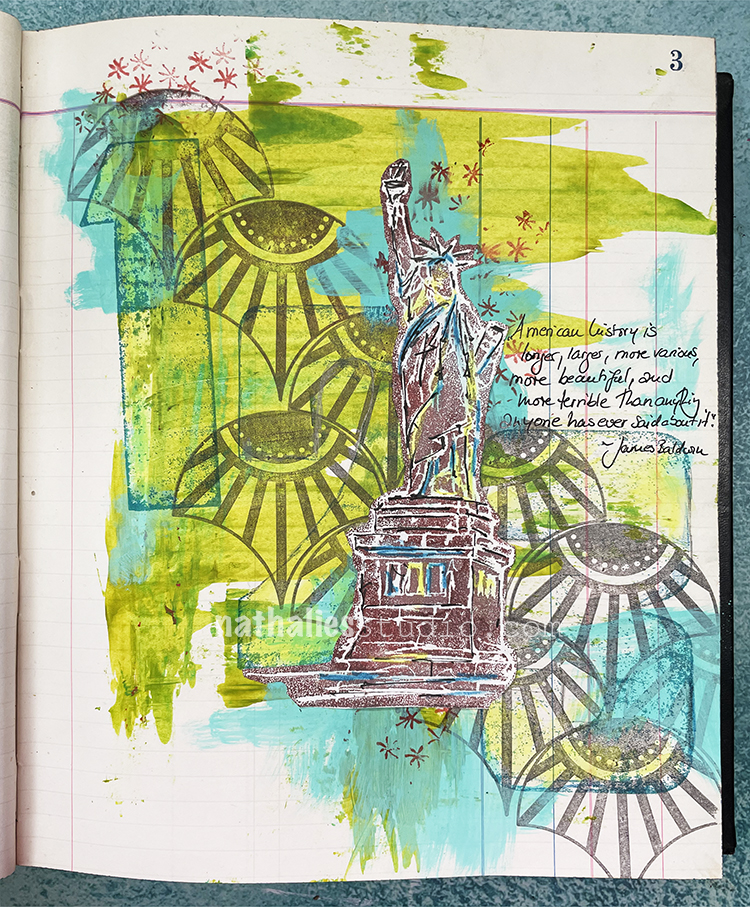 "American history is longer, larger, more various, more beautiful, and more terrible than anything anyone has ever said about it." – James Baldwin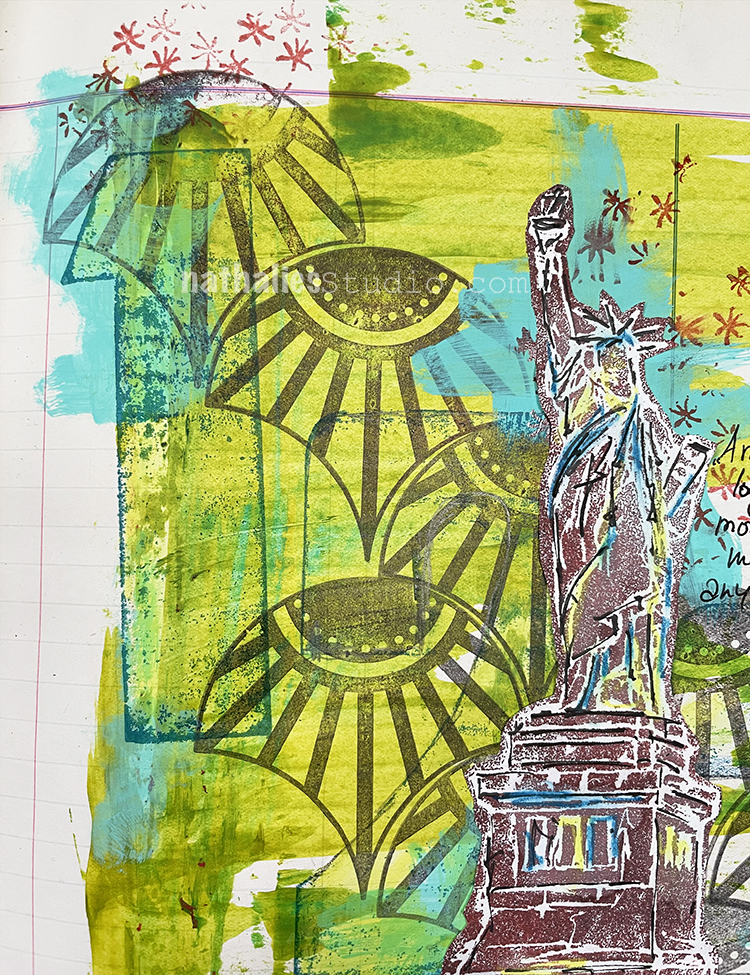 I used a credit card to spread some acrylic paint and gouache onto the ledger page over my Fan-tastic stamp. Next I inked up wooden number blocks and pressed them onto the page – as they were wood the image is not very prominent without a press, so I enhanced and outlined a little bit by tracing and coloring on with aquarelle pencils. I left that partly as is, and partly spread it around with water.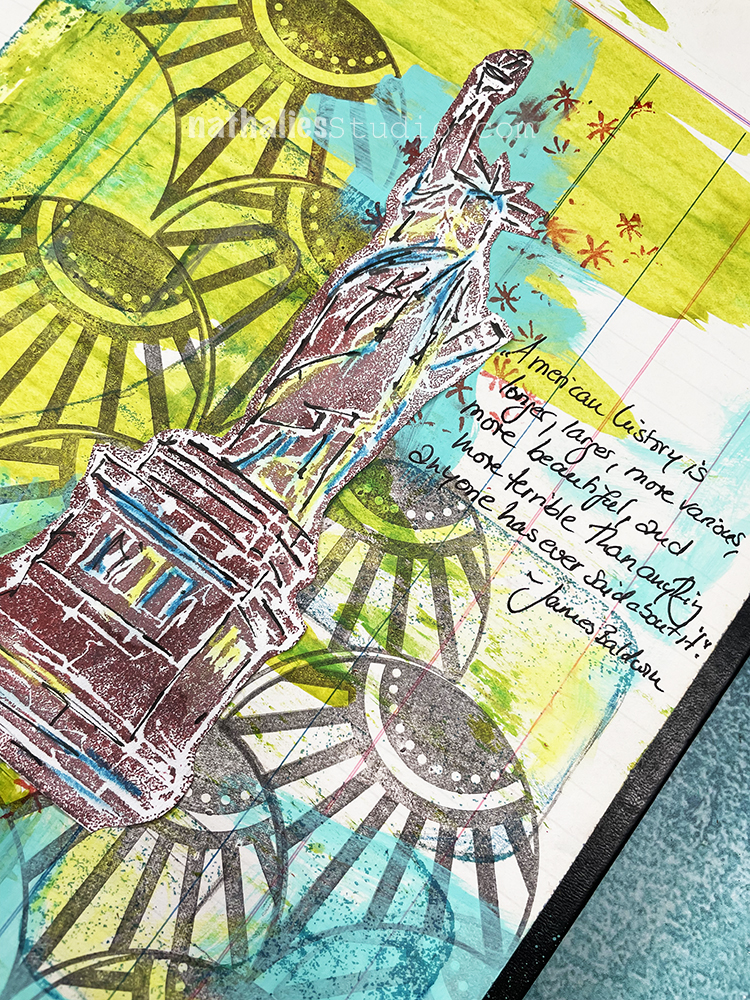 I stamped some stars using my Star Fish rubber stamp as a complementary color in red to the green background. I also stamped my Lady Liberty foam stamp with Versafine ink onto a piece of paper, added some marks with Aquarelle Pencils and a journaling pen, then adhered it to the background as well. I finished it up with my journaling.
In addition to my large letterpress wood numbers, here are some of the supplies I used: