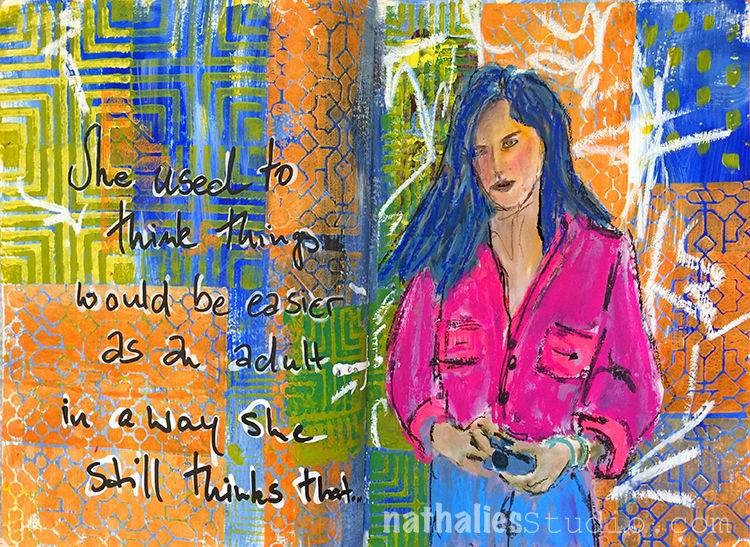 "She used to think things would be easier as an adult…in a way she still thinks that." yep- LOL ;)
I played with my new Exchange Place ArtFoamies Stamp. It is a bold stamp with fine lines- I love it.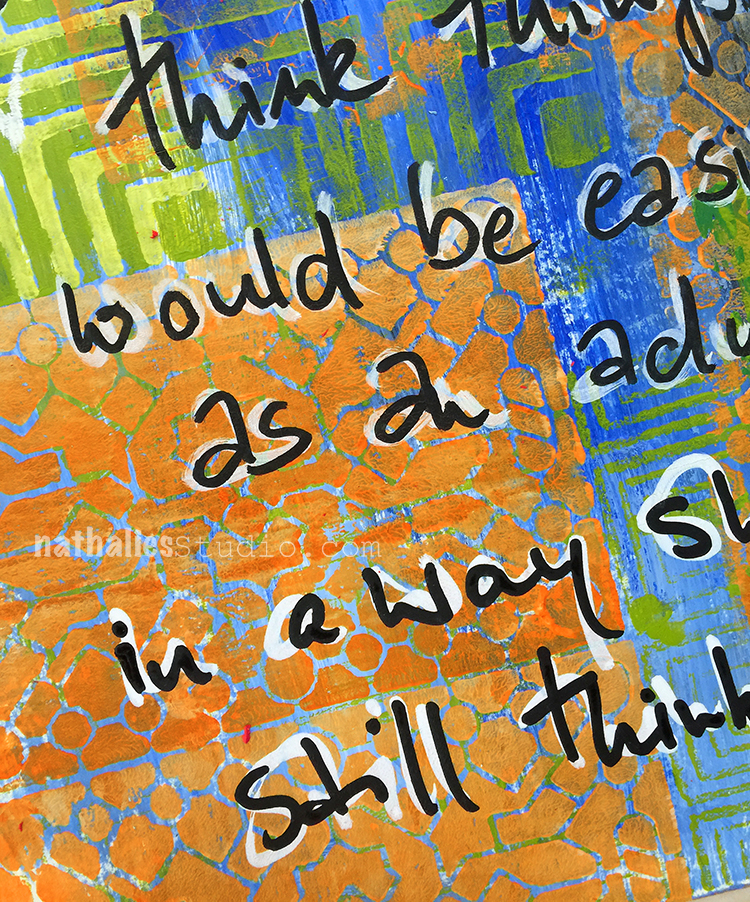 Very crazy color combination here- but I kinda dig it  – I might not wear it though- LOL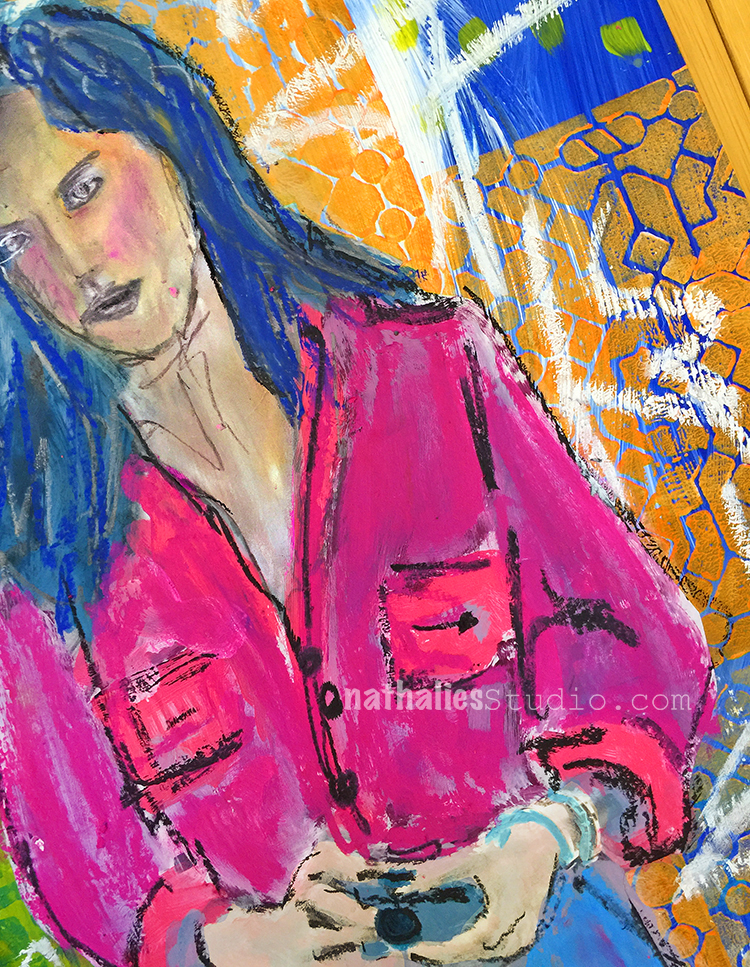 What do you think of the new Exchange Place Foam stamp?
here are some of the supplies I used: