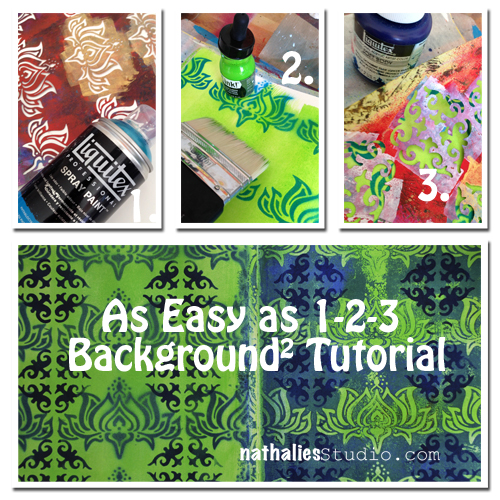 Today I am showing you how to make a background- actually two different backgrounds – for an art journal spread as easy as you count to 3…or almost as easy ;)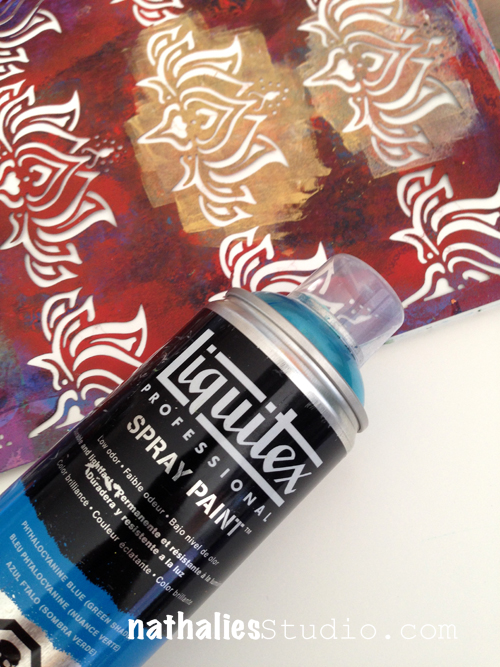 Picking my art journal, my Lily Wallpaper Stencil and Liquitex Spray Paint I start by spraying over the stencil over the left spread of my art journal.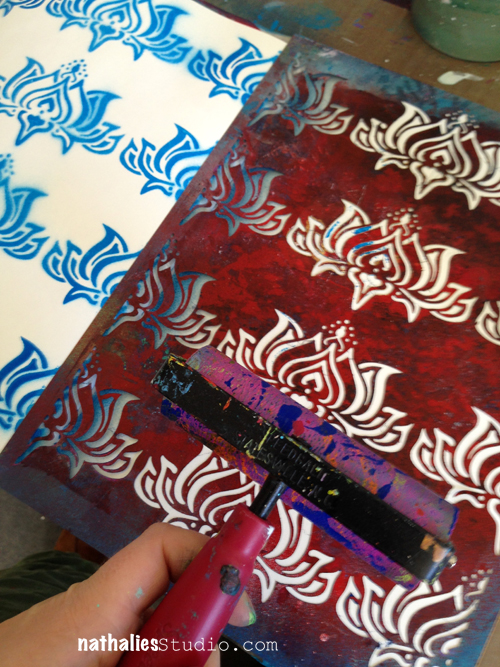 Using the paint on the stencil for a negative imprint, I simply flip the stencil over to the right side and brayer over the back of my stencil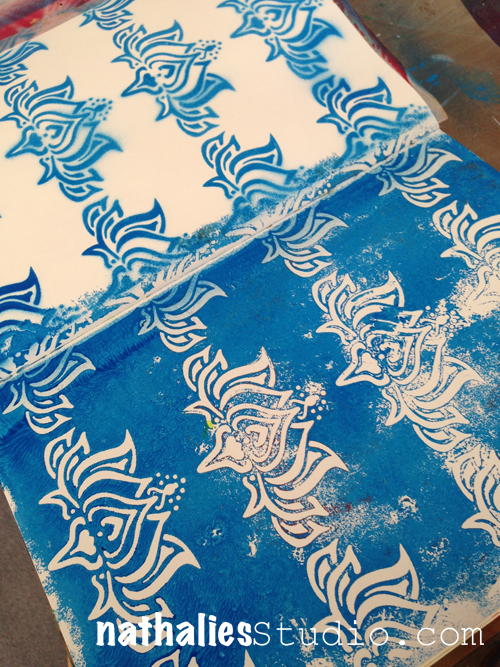 You can use the flip over step of course on a total different spread- because essentially these are actually two different background starters with the same techniques and materials. But I like to work in a double spread on my art journal and I like it when the sides are similar – like here in pattern, but still have  some interesting differences.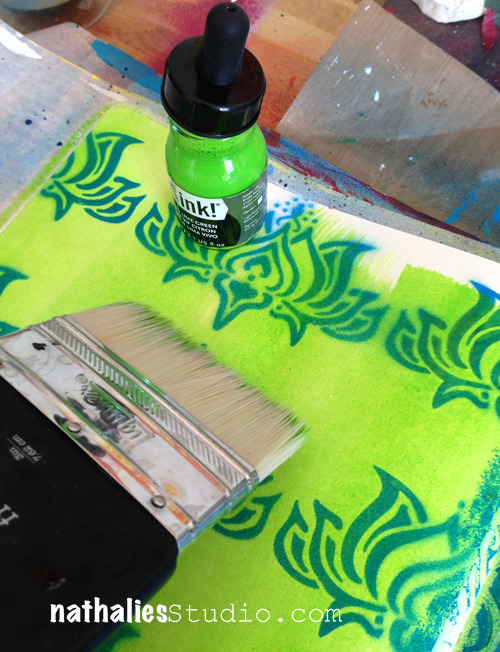 Using a big brush I spread a thin layer of Acrylic Ink over the spread. I love how the effect  – on the left side the lilly design is more bound in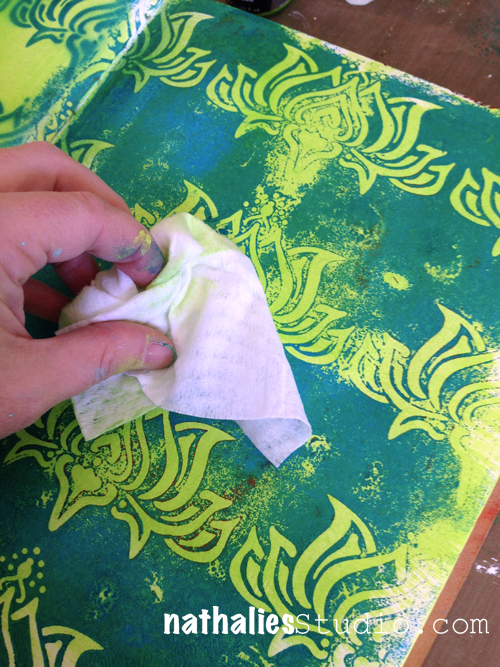 while on the right, by taking some of the ink off with a baby wipe, the blue spray paint color pops even more.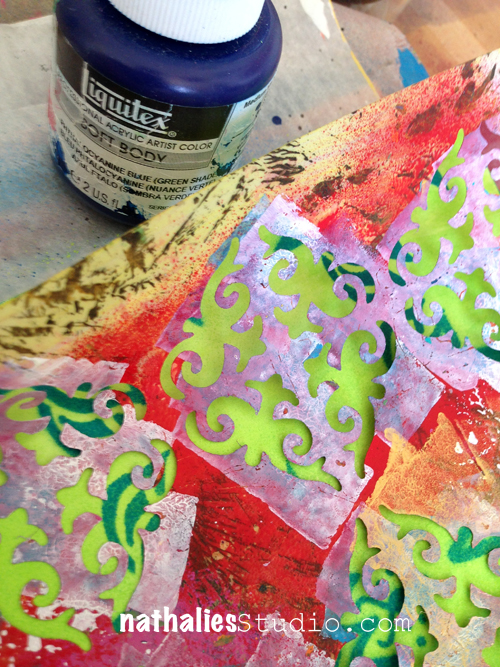 I picked the same blue as a Soft Body Acrylic Paint as I used as a Spray Paint (Phthalocyanine Blue (Green Shade) for the next step. Layering my Ornament Stencil over the empty spaces of my Lily Background I stenciled single ornaments in.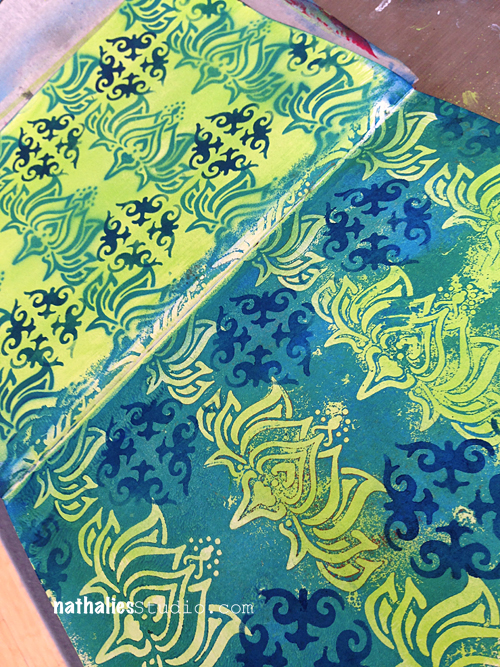 And done is/are my background(s)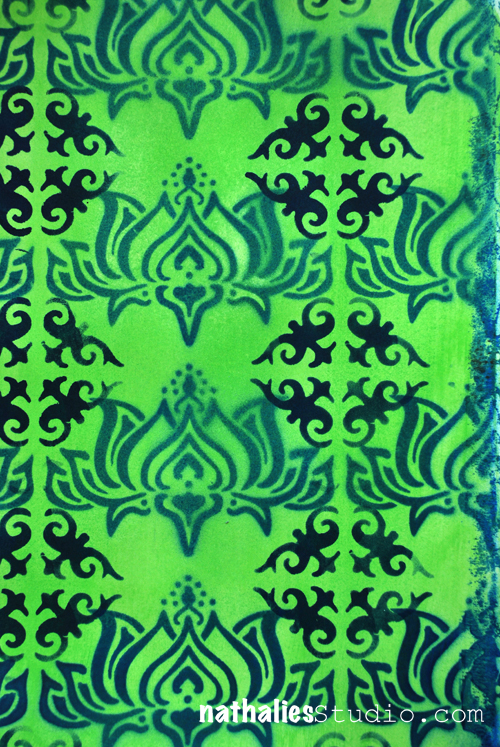 Here is the background 1 …and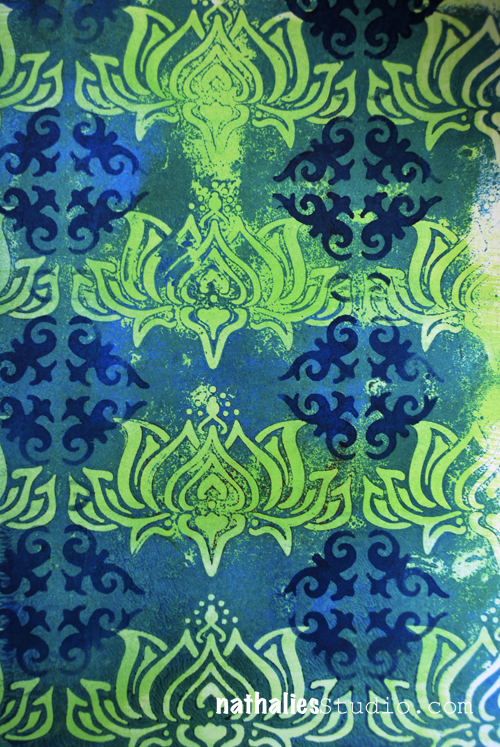 Easy, wasn't it? I will show you in a couple days, what I actually did in my art journal with these two backgrounds.
Here is a complete list of the supplies I used

Have an amazing day