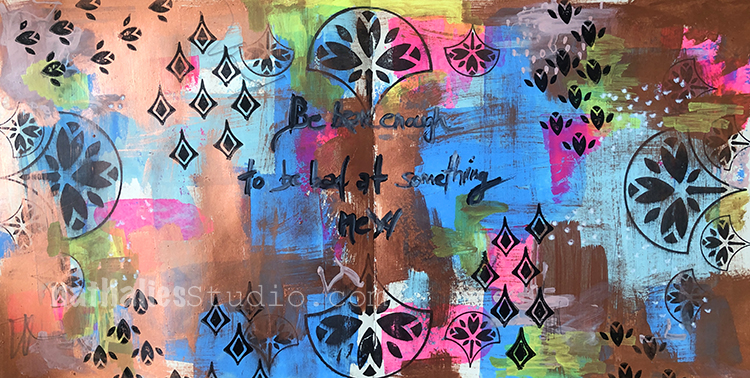 "Be bad enough to be bad at something new." – This quote totally makes me wanna just go for it when trying something new. Who cares?!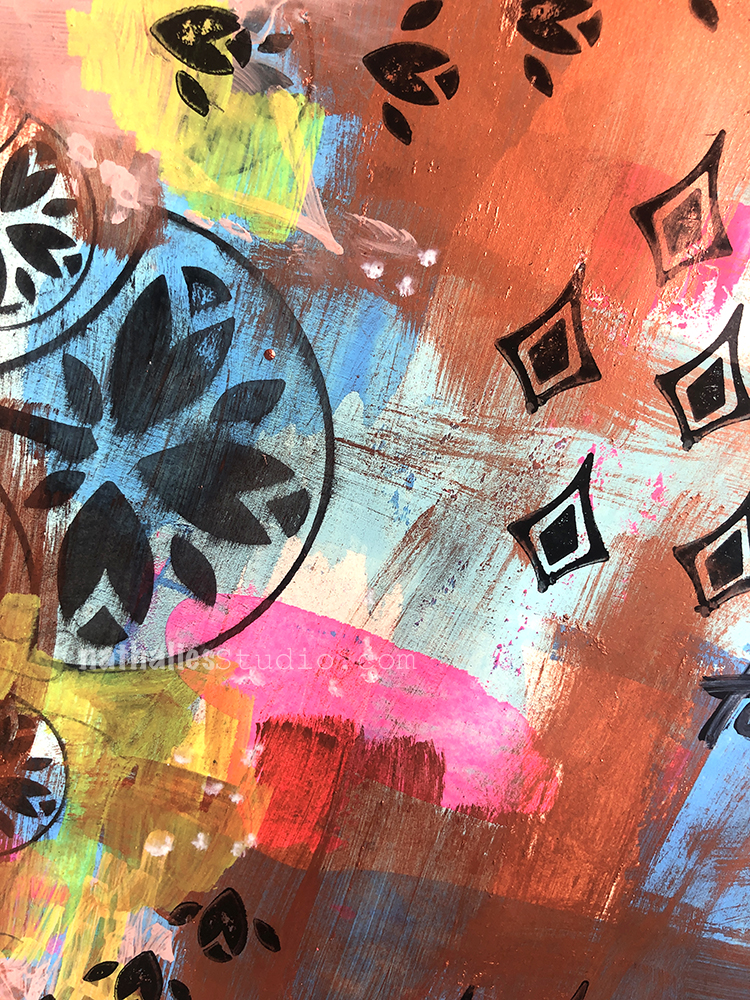 This one is all about yummy layers. I started with a thin layer of Holbein gouache, and stamped with my Fanfare and Fantastic Small and Large rubber stamps.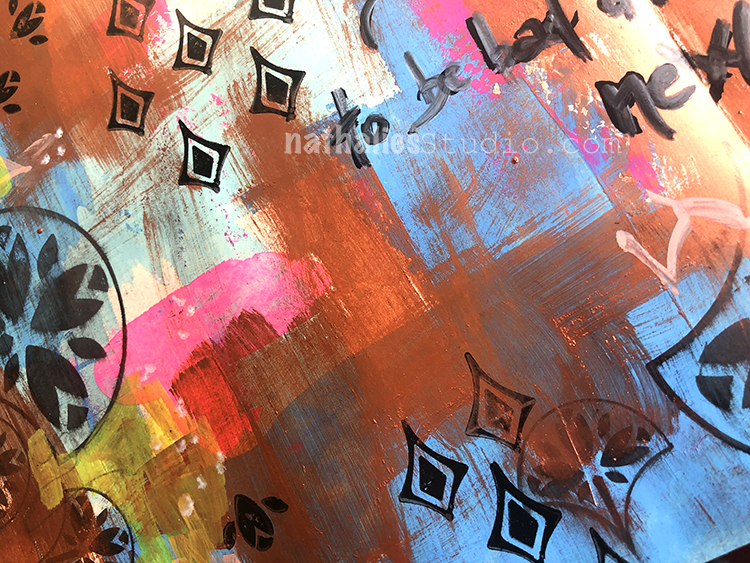 Then I dry brushed the copper paint (I made the paint in this class) over parts of it after stamping, added some markmaking and journaling with markers.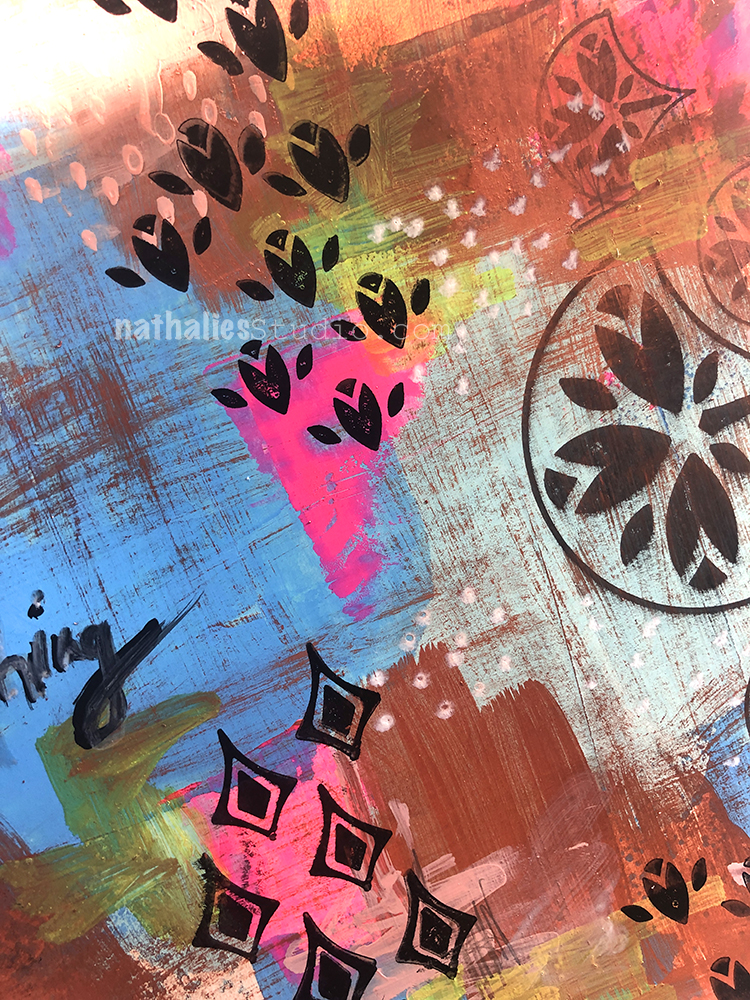 I love the play back and forth with all the layers.
Here are some of the supplies I used: