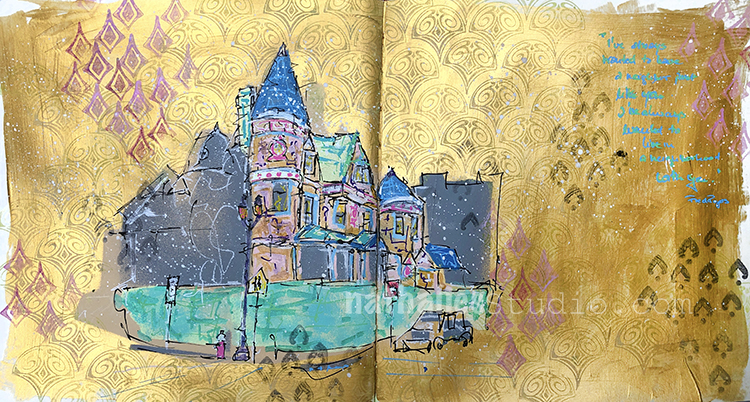 "I have always wanted to have a neighbor just like you, I've always wanted to live in a neighborhood with you." – Fred Rogers. We didn't have this program in Germany when I was a kid but I've come to know of it now that I live here in the US. Definitely gives you warm fuzzy feelings :)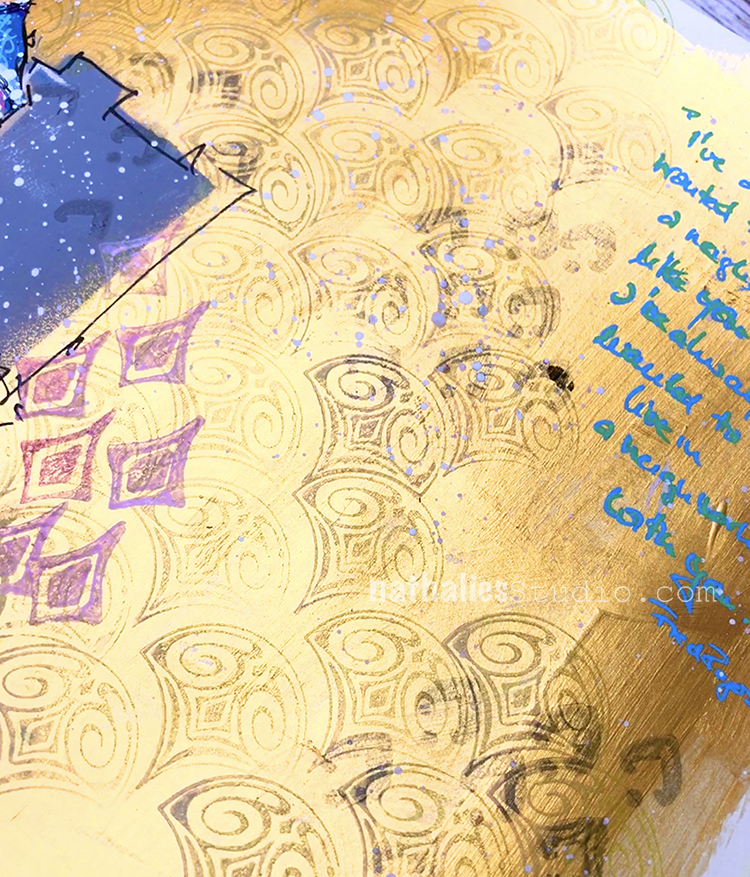 My background is Daniel Smith gold gesso – love this stuff. And then I stamped with Moonlight Duo inks and my Fan-tastic Small stamps and Fan-fare stamps.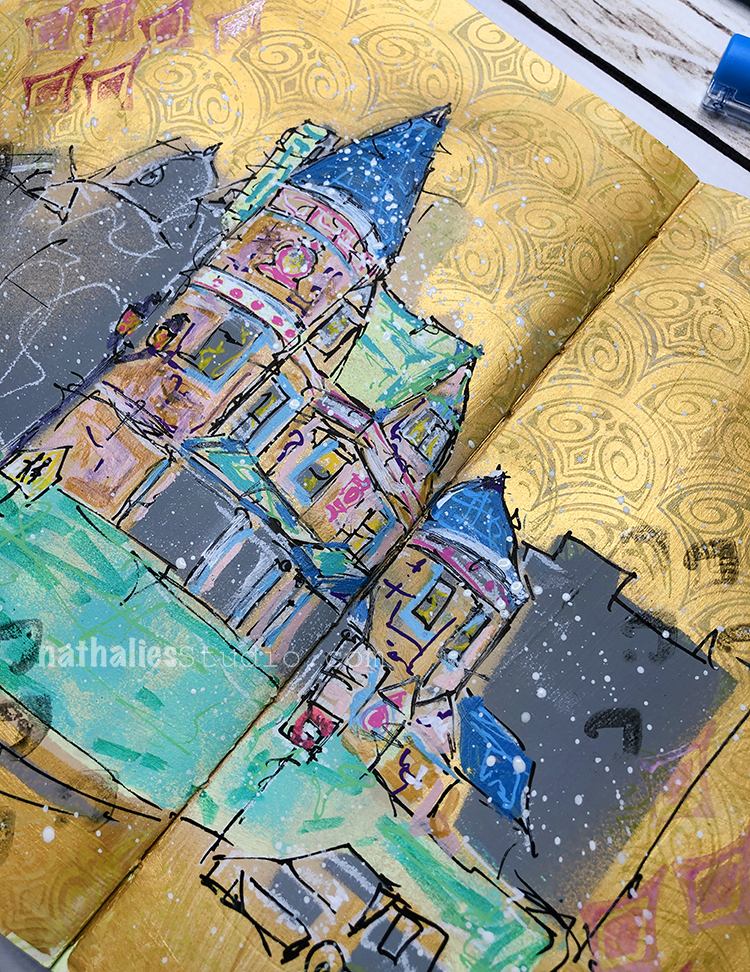 The hood scene was sketched with acrylic markers and painted with gouache. I like the matte gouache contrasting with the high shine of the gold gesso.
Here are some of the supplies I used: