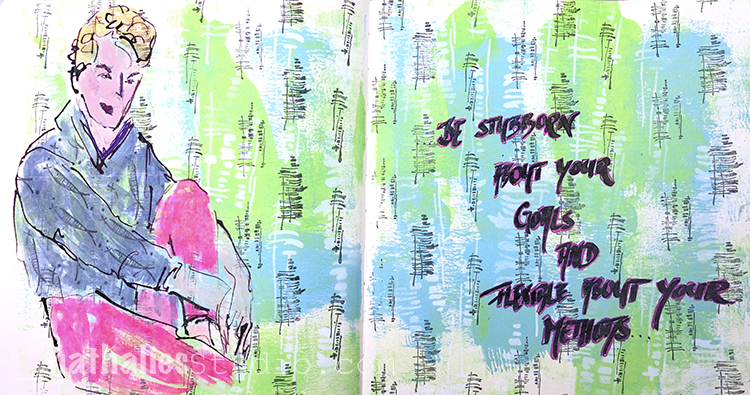 "Be stubborn about your goals and flexible about your methods…"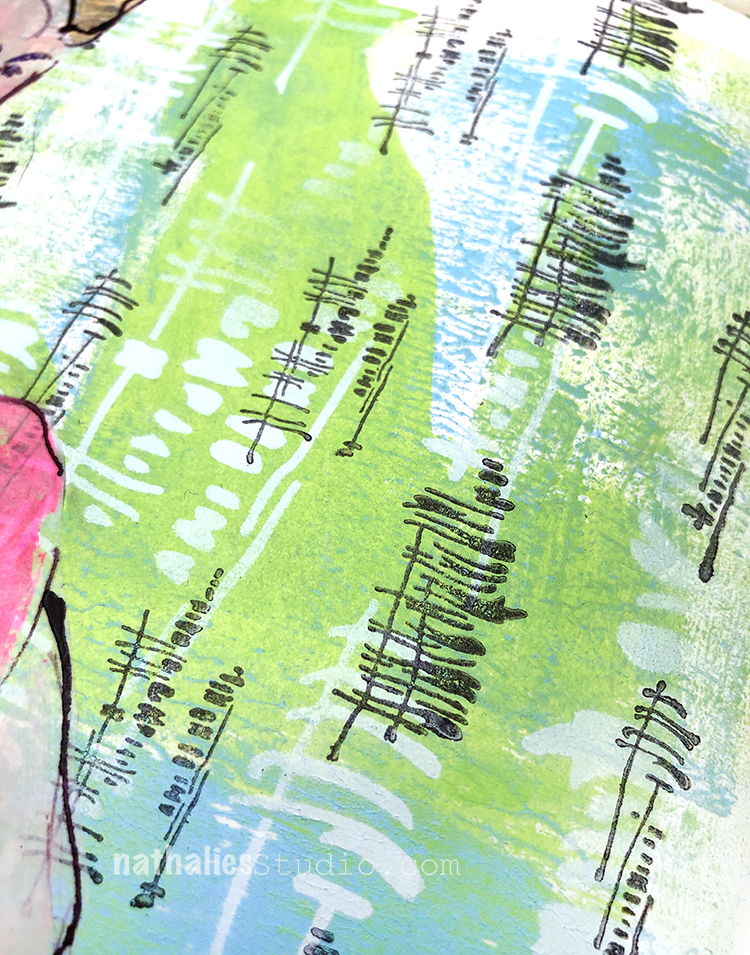 For my background I used some bright colors of acrylic paint and gouache, my Wabi Sabi rubber stamp set, my Tokyo stencil, and spray paint. I think having the two scales of this pattern together with the Tokyo stencil and the Wabi Sabi stamps is a nice visual mix.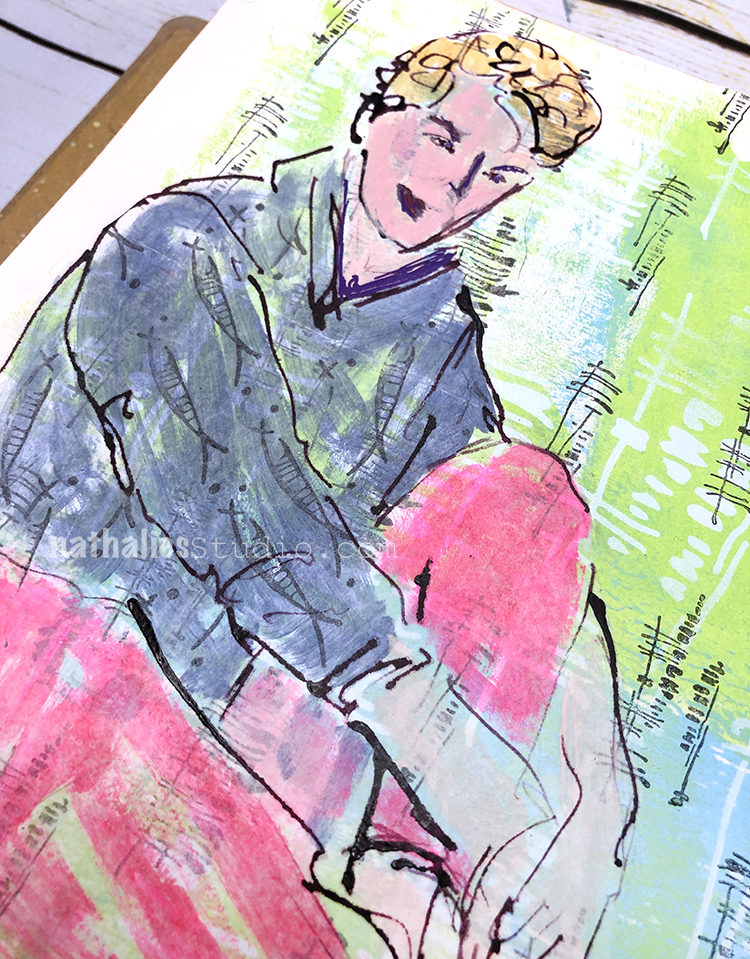 For the figure I used a bamboo sketching pen and I stamped the back of the deli paper and painted over it, then I pasted it down with gel medium.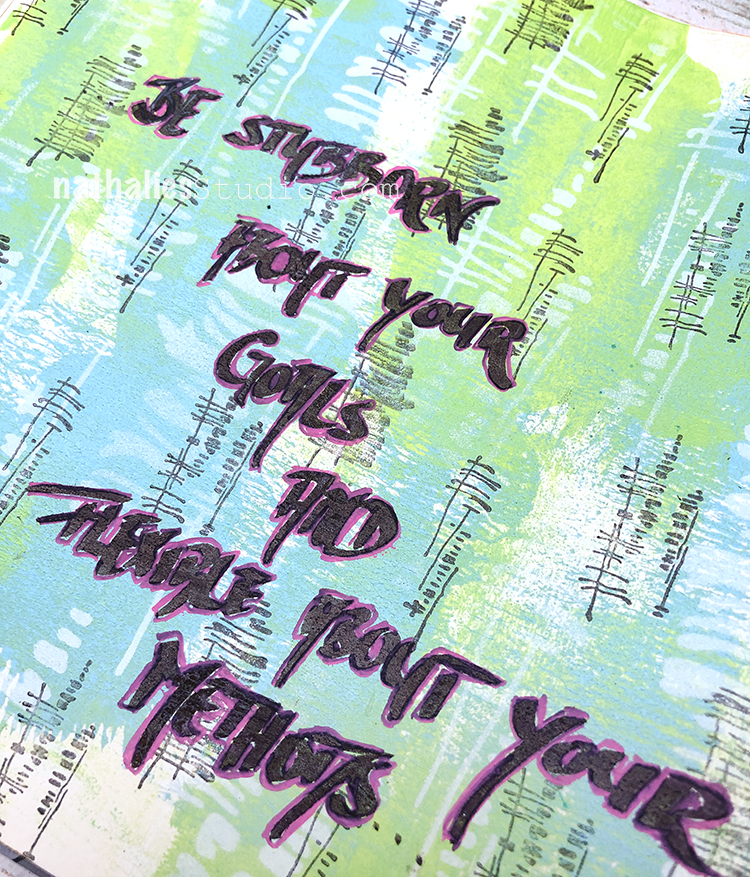 I used one of my favorite calligraphy journaling pens and posca markers for a little color.
Here are some of the supplies I used: