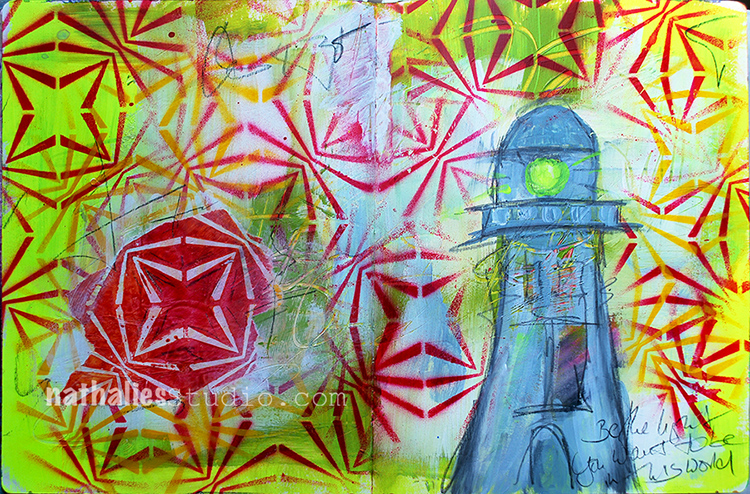 "Be the light you want to be in this world"
I love this quote – such a beautiful thought and call to action!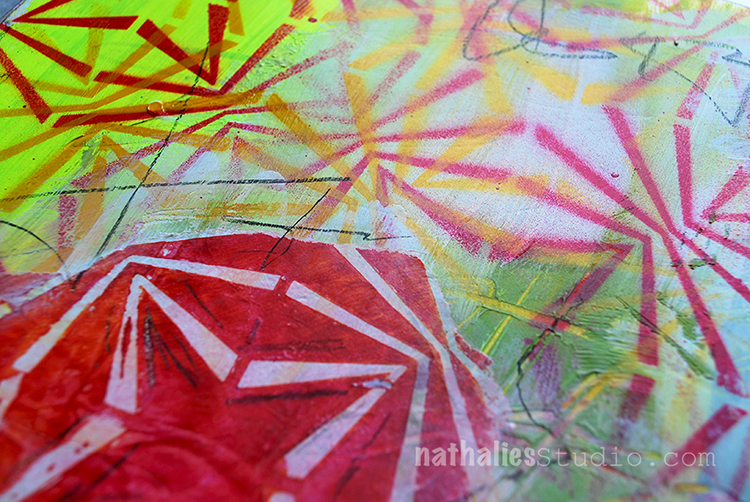 For this spread I used my new Beacon 9×12 Stencil . The stencil design itself was inspired by the gorgeous Art Deco era buildings known as The Beacon in Jersey City. It used to be a hospital and some people believe they are haunted. The Beacon towers sit on a hilltop not far from me and I can see them from the deck.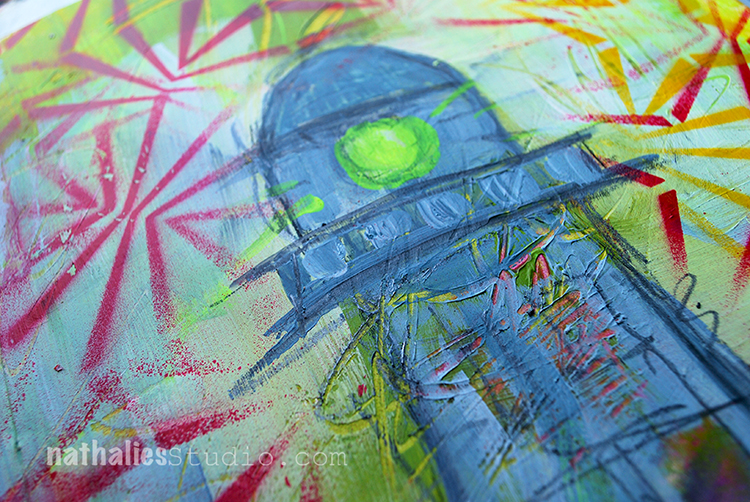 I used different colored spray paint through the stencil. I cleaned the access paint off the stencil by dabbing a deli paper onto it – you can see a torn out piece of the "clean up" deli paper as an collage element revealing the negative image of the stencil.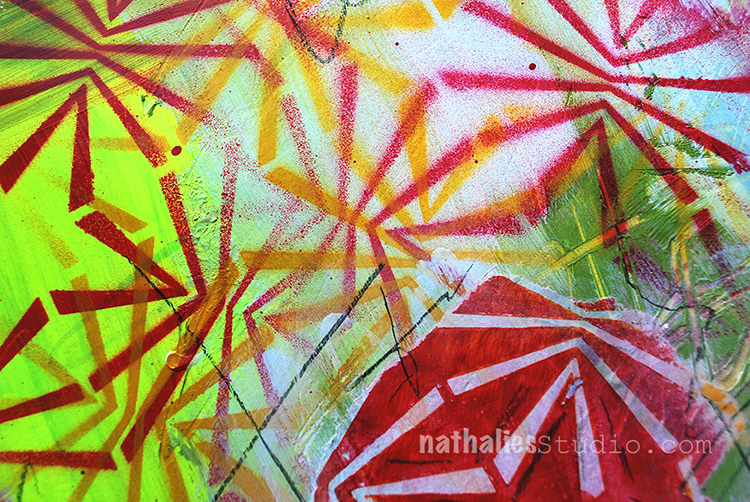 I added the journaling and some marks with a pencil.
Do you have a building close to where you live, that inspires you?

Here are some of the supplies I used in this spread- some of the links are affiliate links: