"It is in your hands to create a better world for all who live in it." – Nelson Mandela
… Use your damn hands!
I used my new Lady Liberty foam stamp – a nice big stamp with the oomph that I wanted for this page. To get my color I rolled out two acrylic paints with a brayer – soft acrylic paints in teal and green – and then stamped. I wanted the look of some patina – like the statue itself.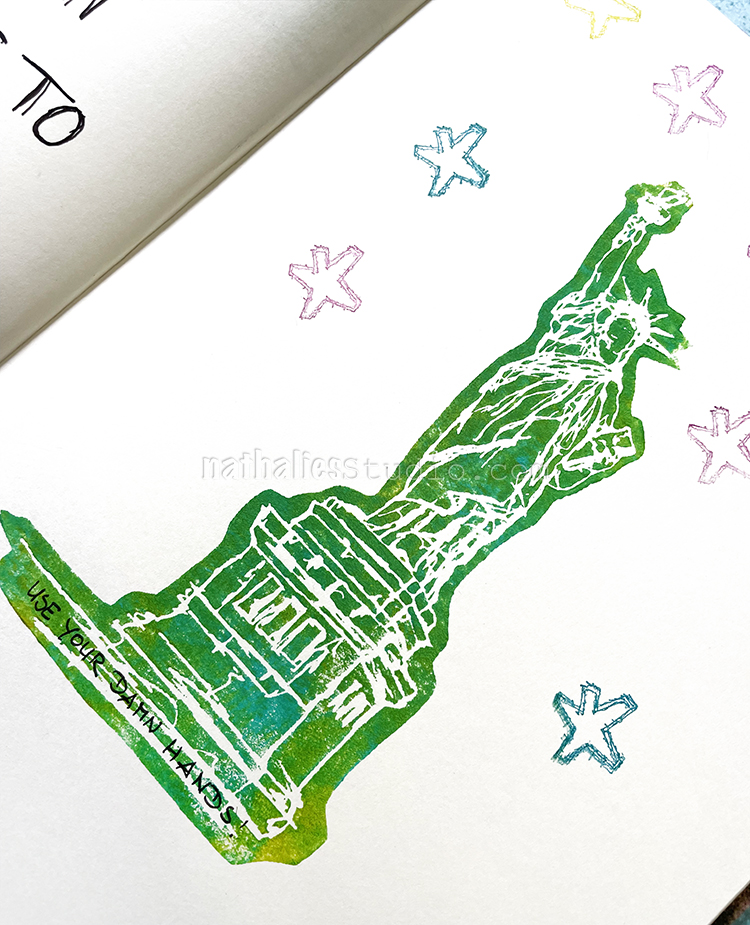 I added some stars with my Star Tag rubber stamp.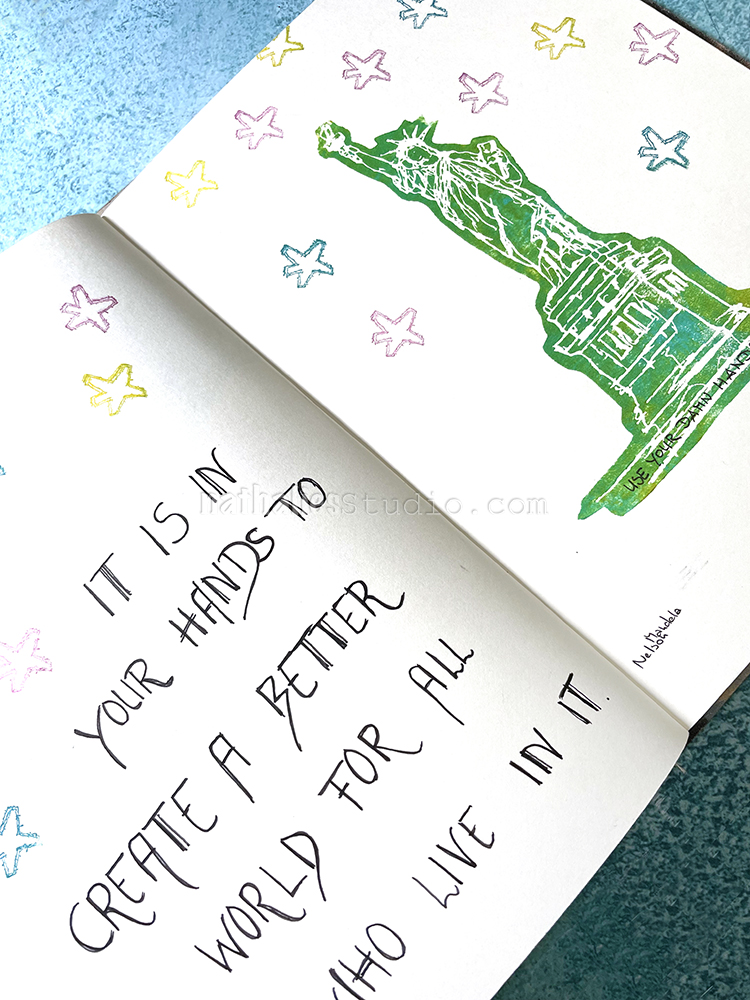 …and used a Fude pen for the journaling.
Here are some of the supplies I used: