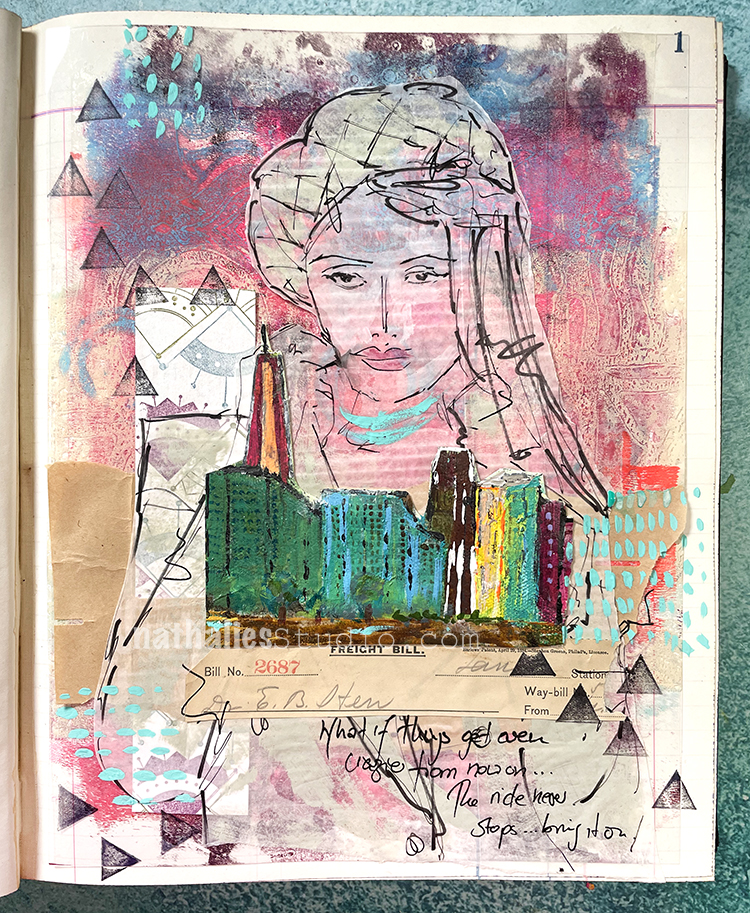 "What if things get even crazier from now on… the ride never stops …bring it on."
This is the first page in my newly bought ledger from 1880/90. I bought 3 and they are not used at all. They came from an estate sale and I bought them specifically for Art Journaling. I have a little weird thing that I am hesitant to fill the first page in any book that I love – when it is handbound or special. I used to be so angry at myself when I messed a sketchbook or diary or art journal up on the first page (meaning I wasn't thrilled) that I would just burry it in a pile of stuff to not be reminded of it anymore.
Anyway, in order to not fall into that trap here (hahaha) I decided to build up my page on a piece of Grafix Dur-a-lar and adhere that to the first page, so I had a bit of time to decide if I was cool with it ;)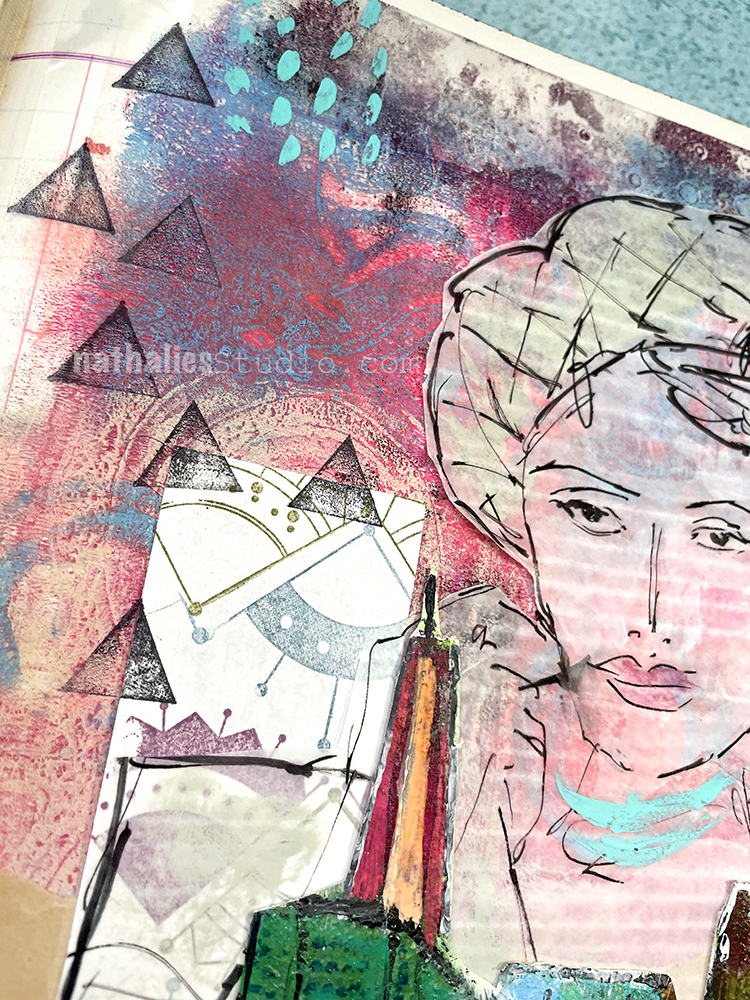 Here's how I built up the page: I started with a Gelli Plate print with acrylic paints and my Batik and Lily Wallpaper stencils right on the Dur-a-lar. Then I used some collage paper – letters, stamped collage paper (using my Mini Motifs rubber stamps), and a piece from a painting on canvas that I cut apart. Next I made a sketch on deli paper and added some marks with gouache paint and my Triangle Love stamps with archival ink. I layered and adhered it all with double sided tape and a glue stick.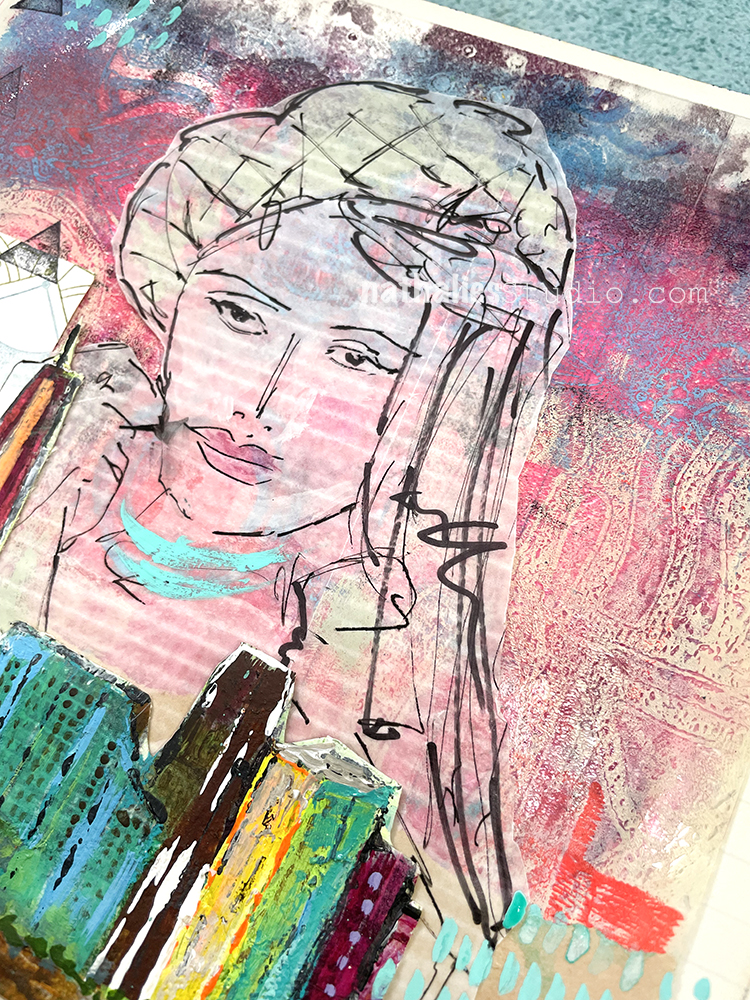 Here are some of the supplies I used: