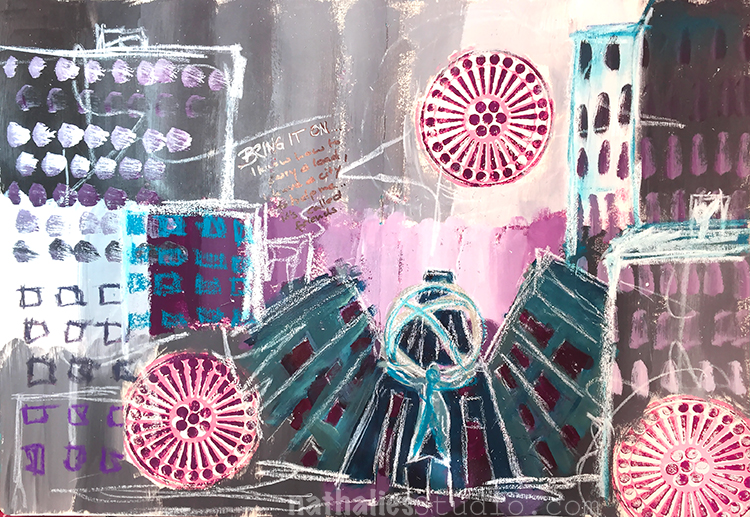 I was playing with some color values and just painting them in my art journal and then I started seeing a city scape and added Atlas in front of the Rockefeller Center in NYC.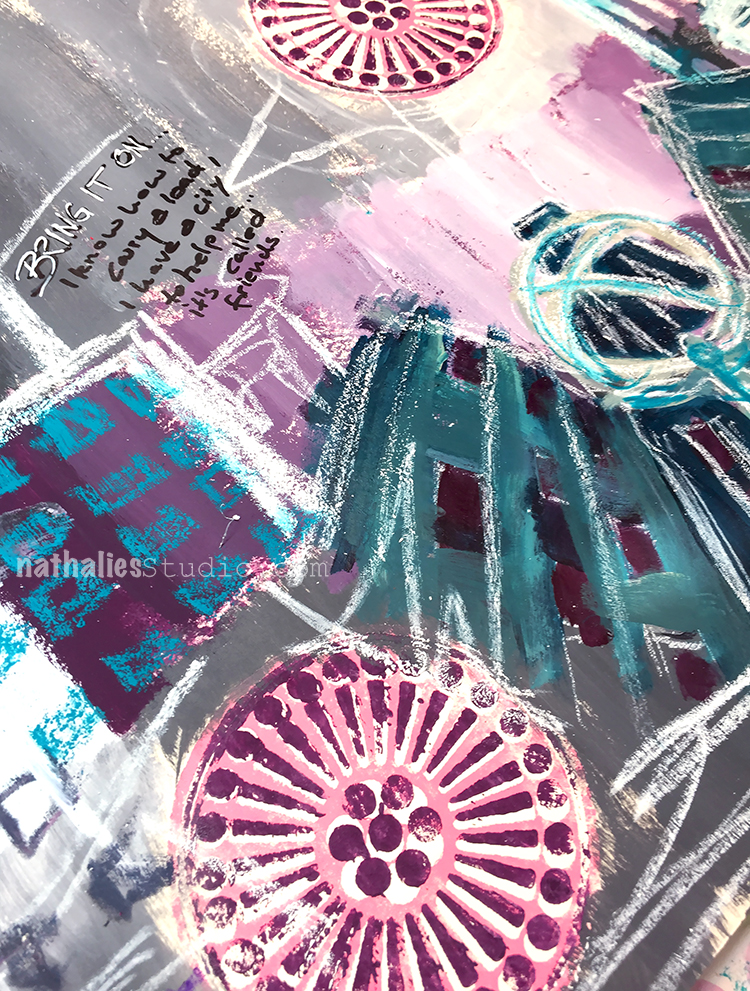 I stamped with my Grove Street Positive and Negative ArtFoamies Set and added some marks and definition as well as windows with Derwent Art Bars and Neocolor II (both are water soluble wax sticks) and white China Marker.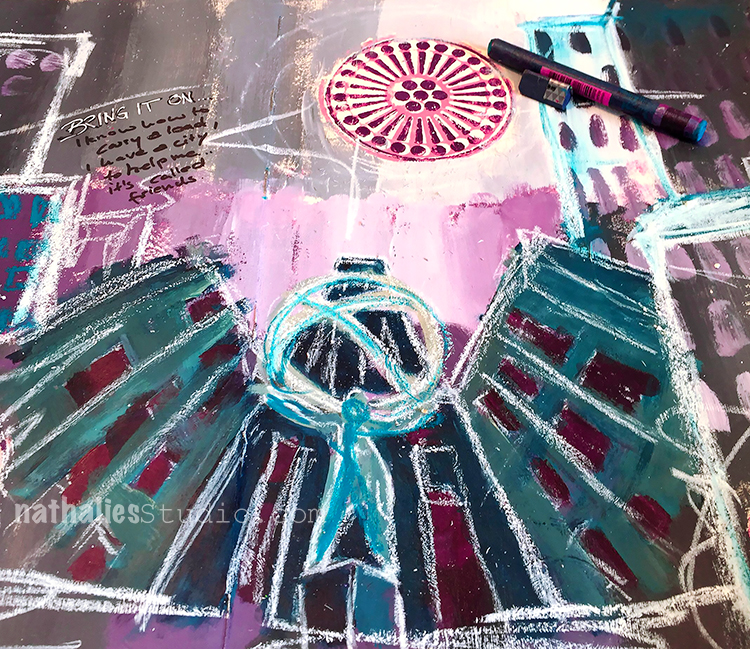 I added the journaling with a Fude Pen and a white Signo Pen. I love how this page just developed with no real agenda in mind and how all of a sudden I started seeing things.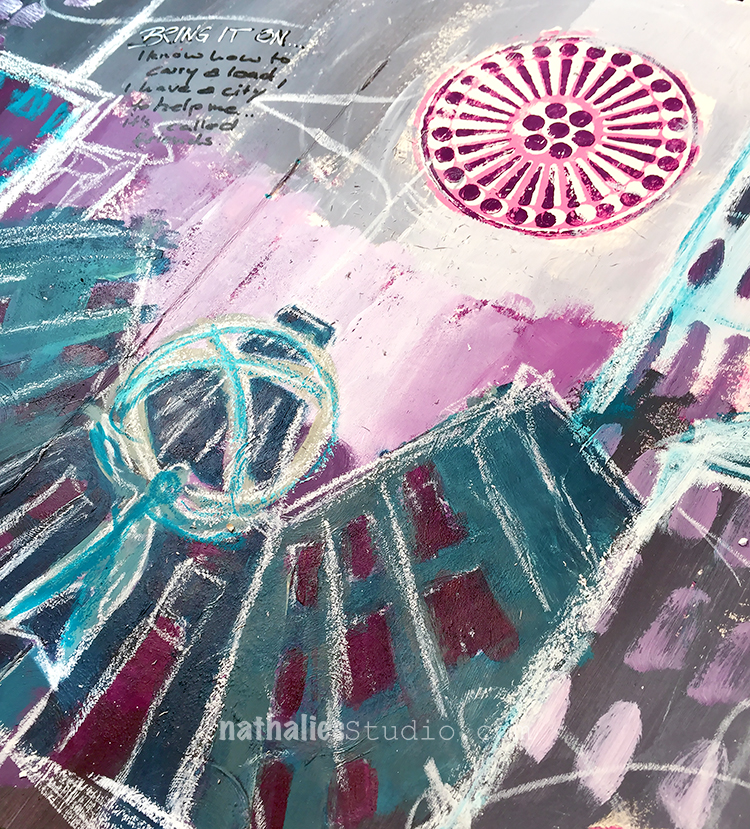 Those are the most fun art journal pages to do for me when I am totally just enjoying playing with paints and media.
Here are the supplies I used for this spread: