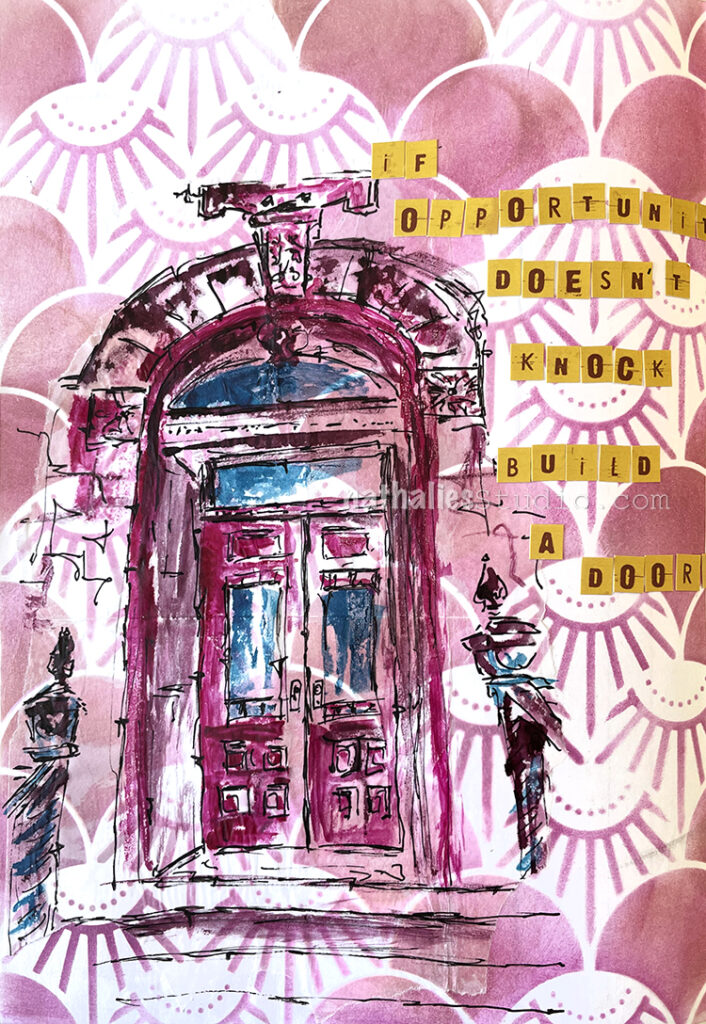 "If opportunity doesn't knock, build a door."
I used Ranger Distress Ink with a cosmetic sponge over the Art Deco Summit stencil for my background. It was from back when I first got my prototype and tested the stencil and then kept it in my collage stash.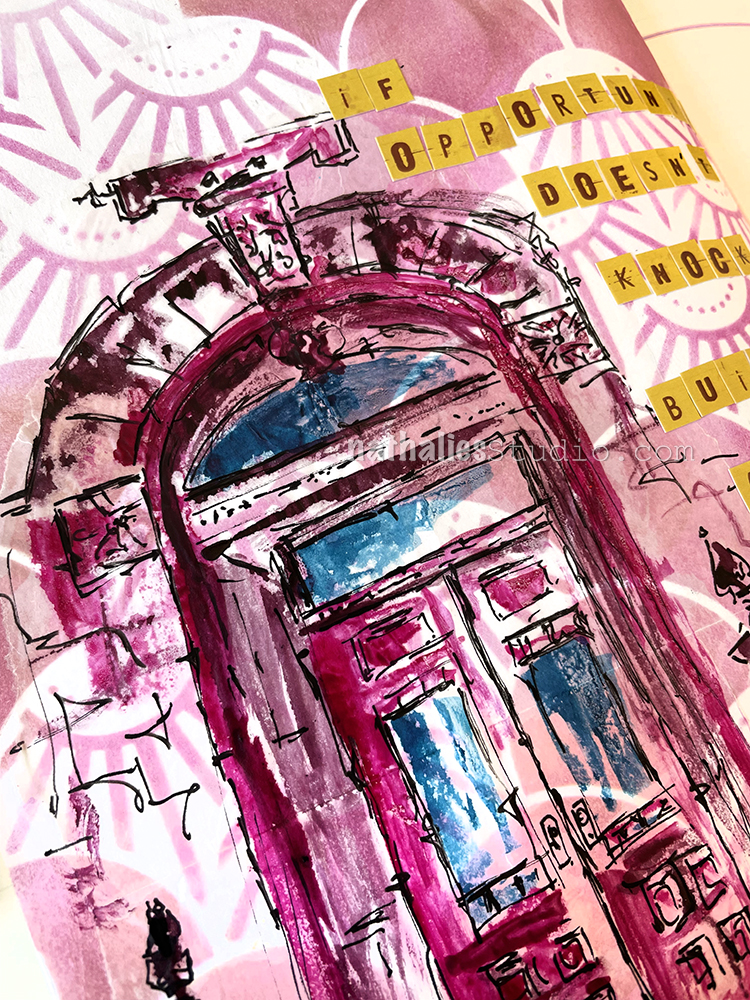 Then I sketched with a Posca fine marker on deli paper, and used acrylic ink by Liquitex with a brush to color some areas in. This is actually the entrance to our home and it is just one of many sketches as I am intrigued by all the details.
As the background stencil design was made with Distress Ink, I thought it would be better to use a glue stick (my fav almond scented one) to adhere the deli paper – Distress Ink easily reactivates and smears with matte medium. I personally really do not like the look of the deli paper on the background here though. I usually love sketching on deli paper because a) it takes the stress away of messing up a nice background and b) it also give a fun effect with it's kinda semi transparent look… but I always strive for a very smooth transition without hard edges when applying it and the glue stick did not work the same way as matte medium would have in this case to make that transition. Oh well… LOL. Don't switch a winning horse…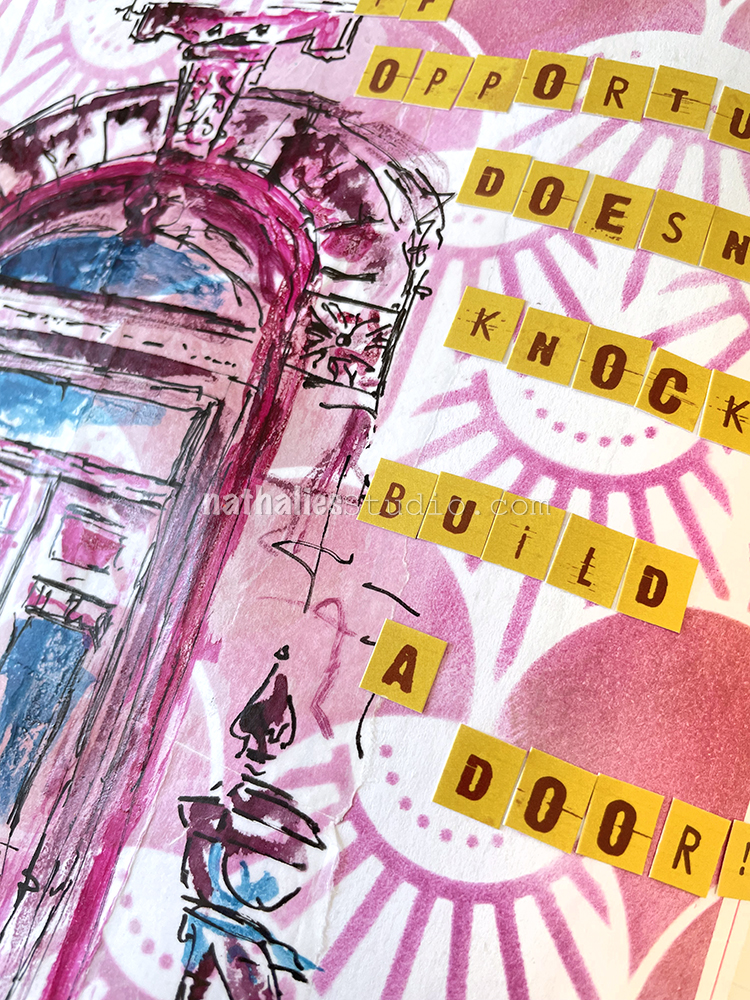 The letter stickers are still left overs from a company I used to work with but doesn't exist anymore. I still love them but it is time to use them up.
Here are some of the supplies I used: