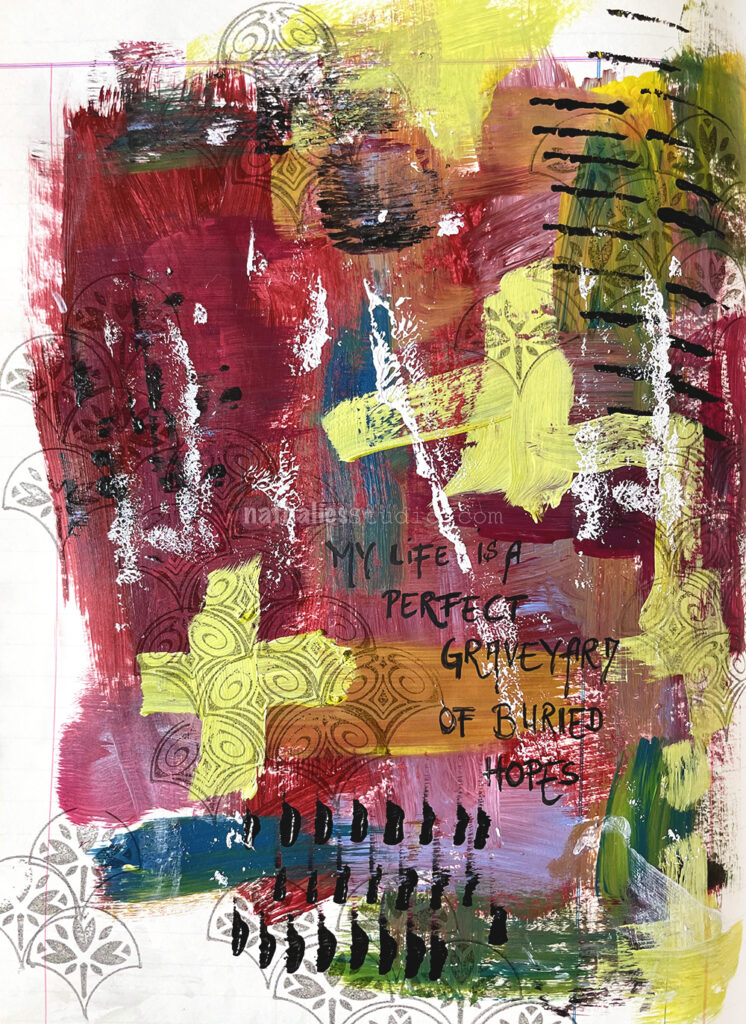 Sometimes when I paint on canvas and have leftover paint on the palette, I get real stingy and add it into my art journal. And that may or may not be good, but it always kind of pushes me to think of the next thing to do and acts as a starting point :)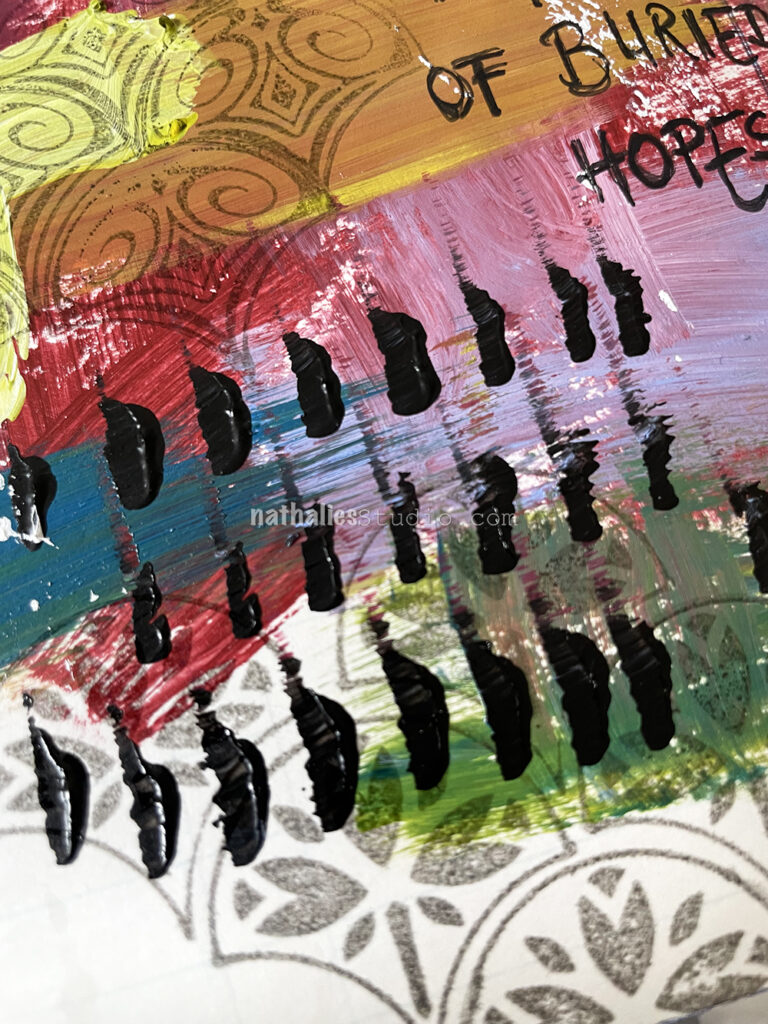 Here I added some marks with a brush and black paint, as well as some gesso texture with pressed cloth.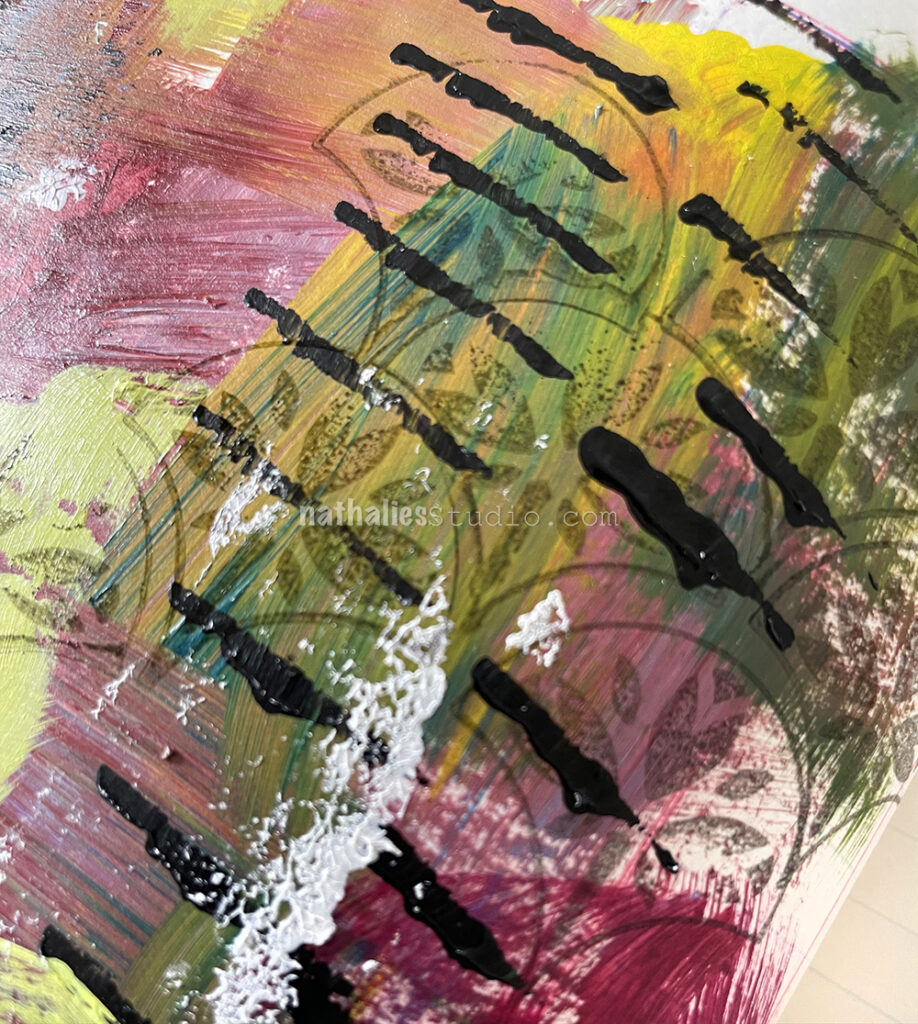 Then I stamped the Fan-tastic Small rubber stamps using a grey Versafine ink pad. The Journaling is done with a black Signo ball pen. Fun!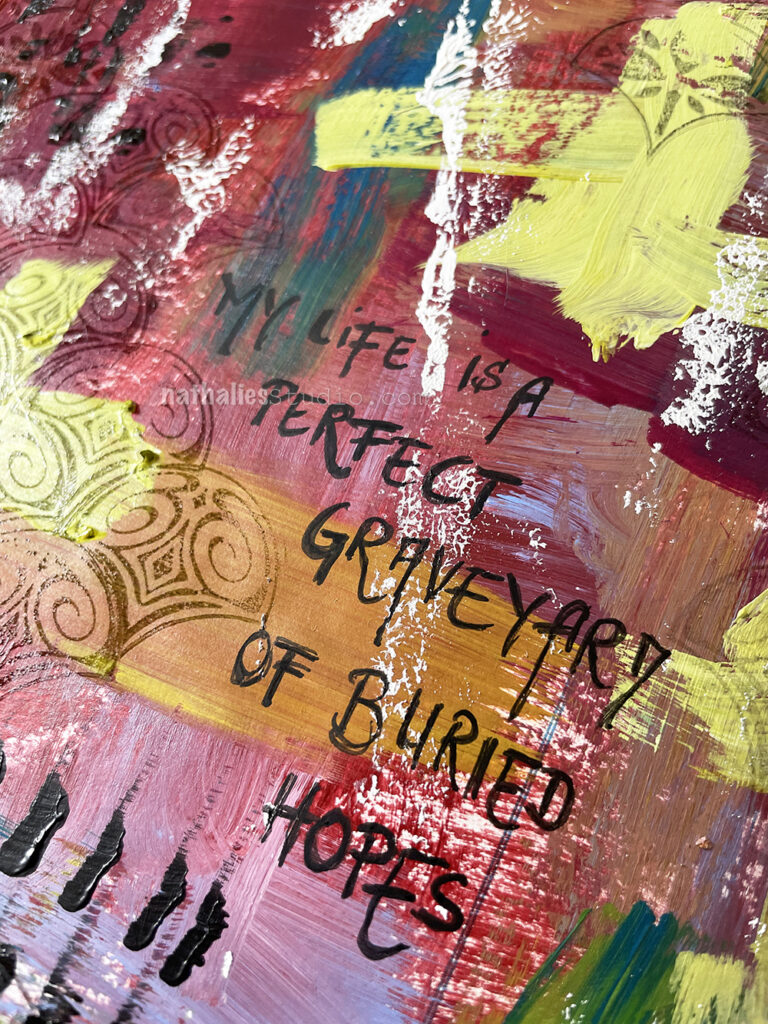 Here are some of the supplies that I used: