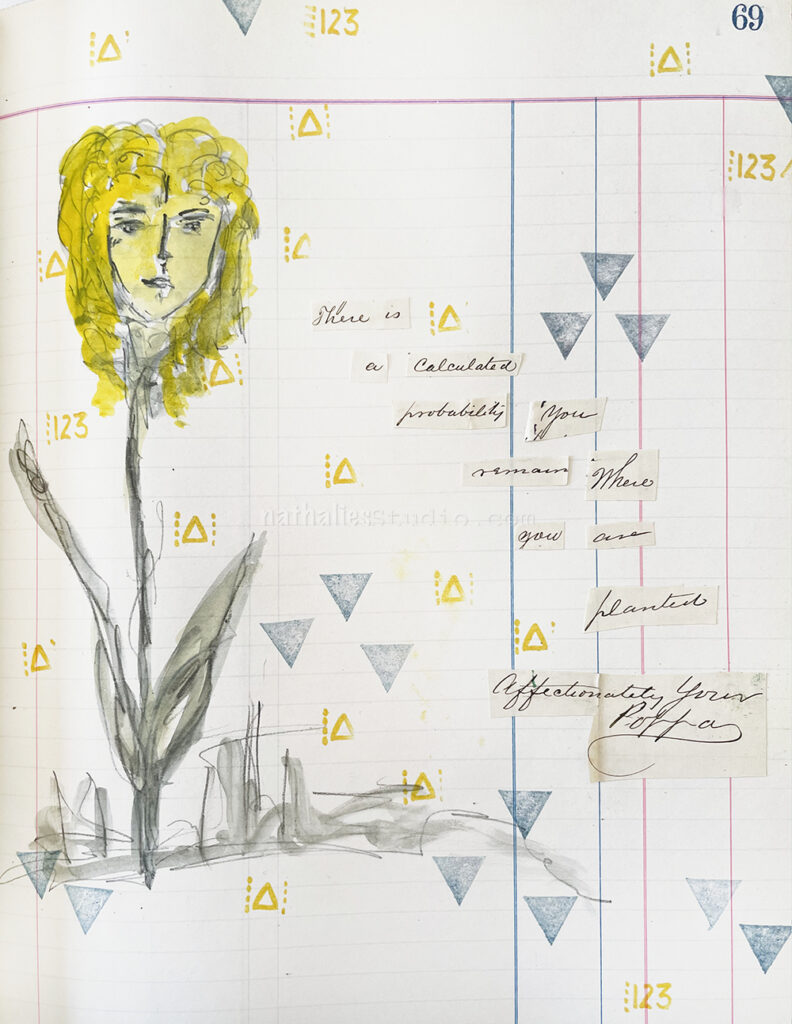 I had more fun with old letters in this art journal page – in this case I stumbled across the words "calculated probabilty" and I cut the rest out of the letter to form the journaling "there is a calculated probability you remain where you are planted, affectionately your poppa".
Now the original 160 year old letter didn't say anything of that kind but it did have at parts a little bit of a condescending tone to it, and I gathered well meaning Poppa was writing to an adult daughter. In any event, that is what lead to this page.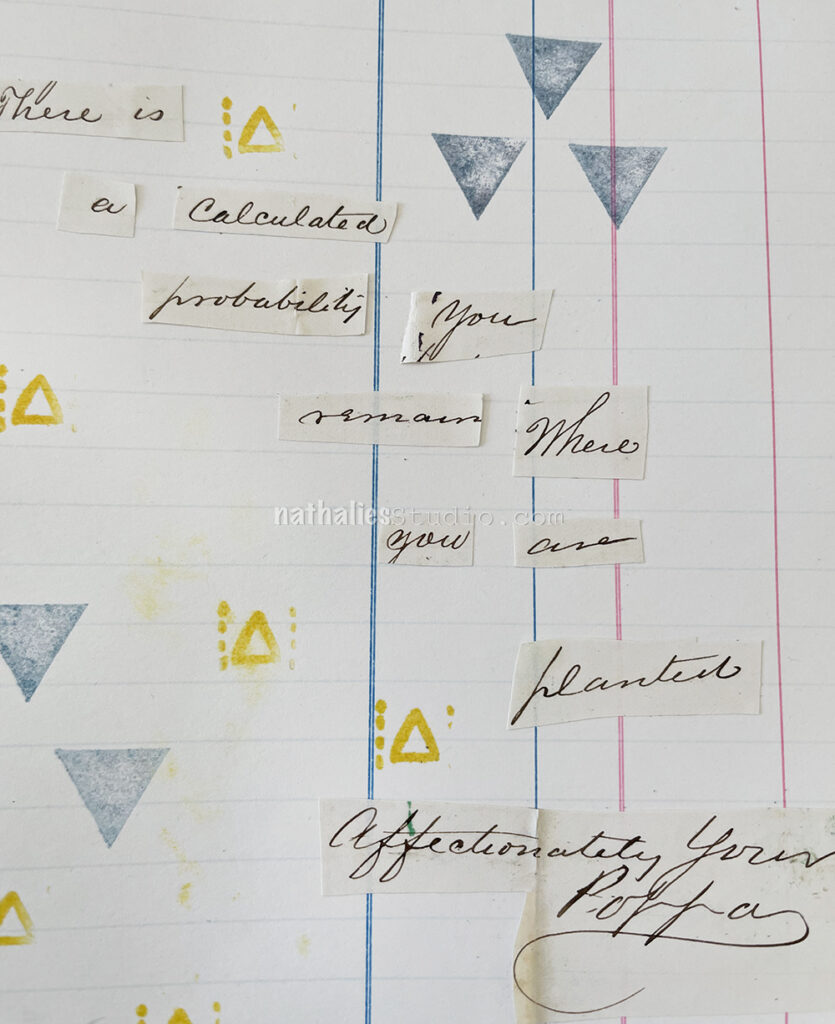 I also tried my new Caran D'Ache water soluble Graphite Pencil set. I love it – the green and blue graphite pencils are so cool. I did add some yellow acrylic ink on top of the face which I honestly regret, it looked way better before… but that is fine – I learned about the pencils and I broke them in. They might be my new favorite thing.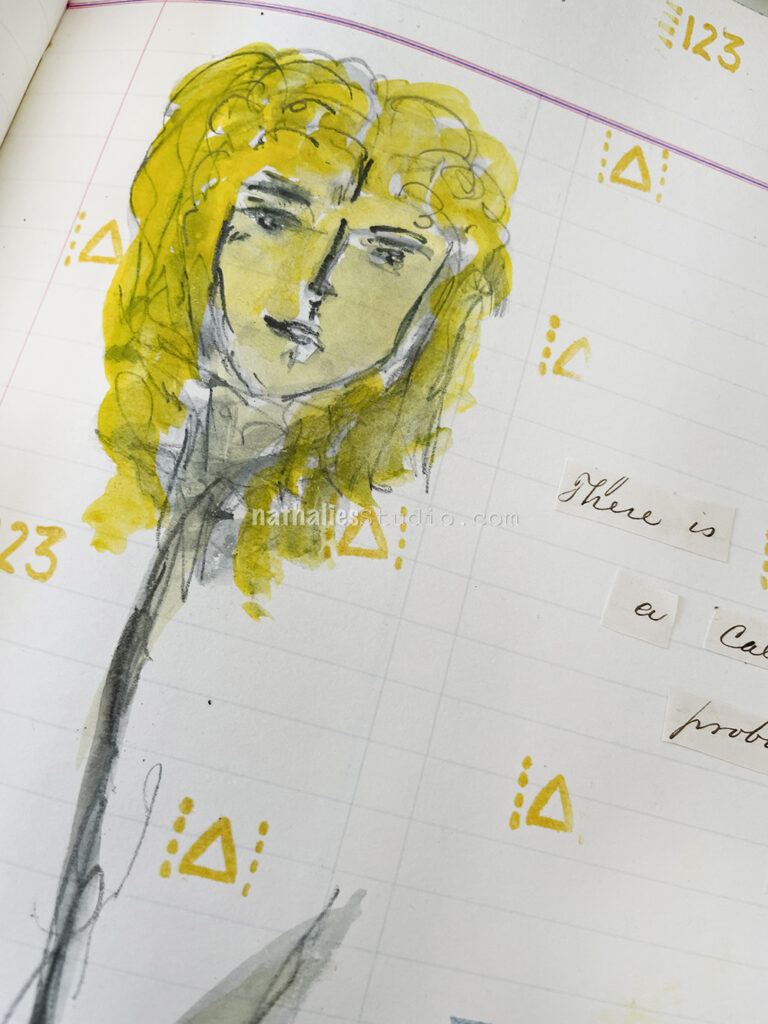 I finished things off with my Solid Triangle Small and Numerals stamp – just stamping the triangle part of the Numerals stamp.
Here are some of the supplies I used: