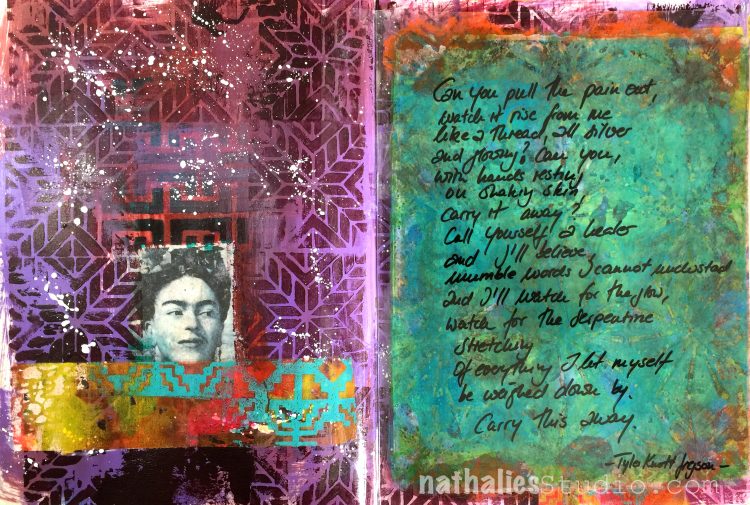 I used a poem by Tyler Knott Gregson for this this Art Journal Spread. I really love his poems- check his book out- it is listed below.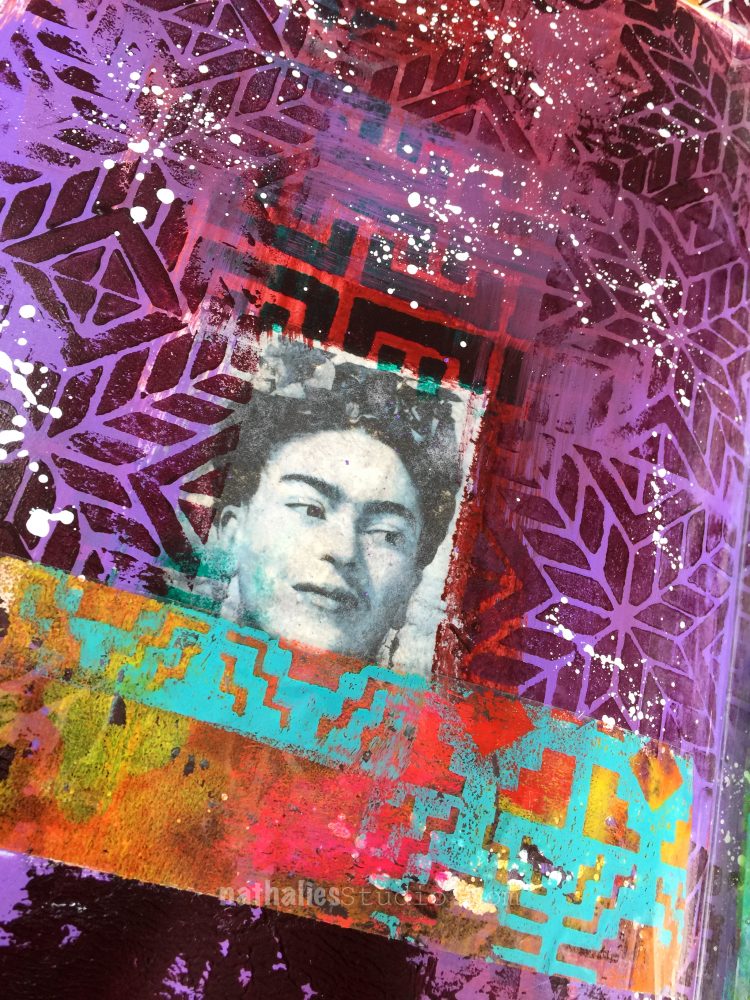 You can see a free video  on how I created the page and my thought process while doing it in the free classroom accompanying the challenge if you haven't yet. You can sign up here . The videos and class room are still available until the end of July.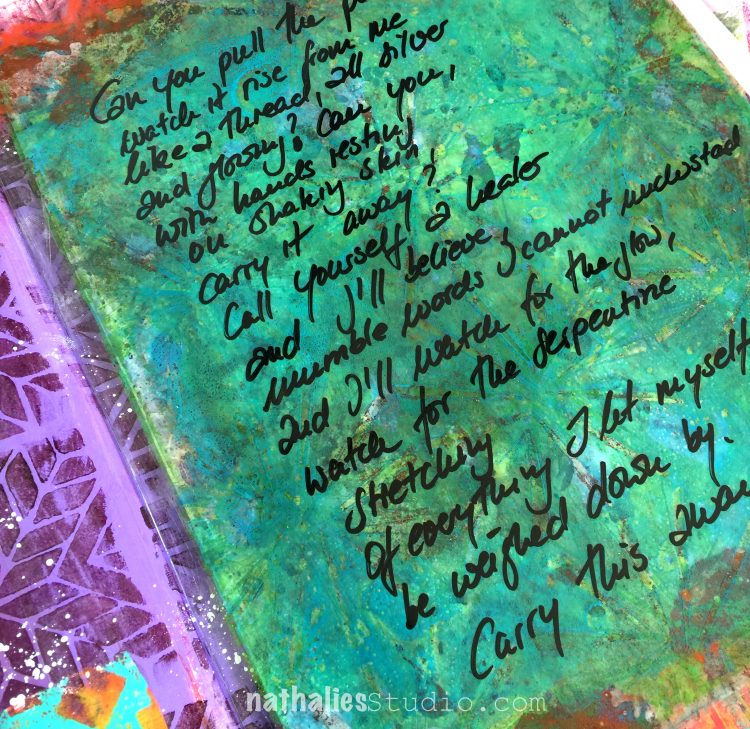 I mono printed on acetate and included the printed sheet as a divider into my journal.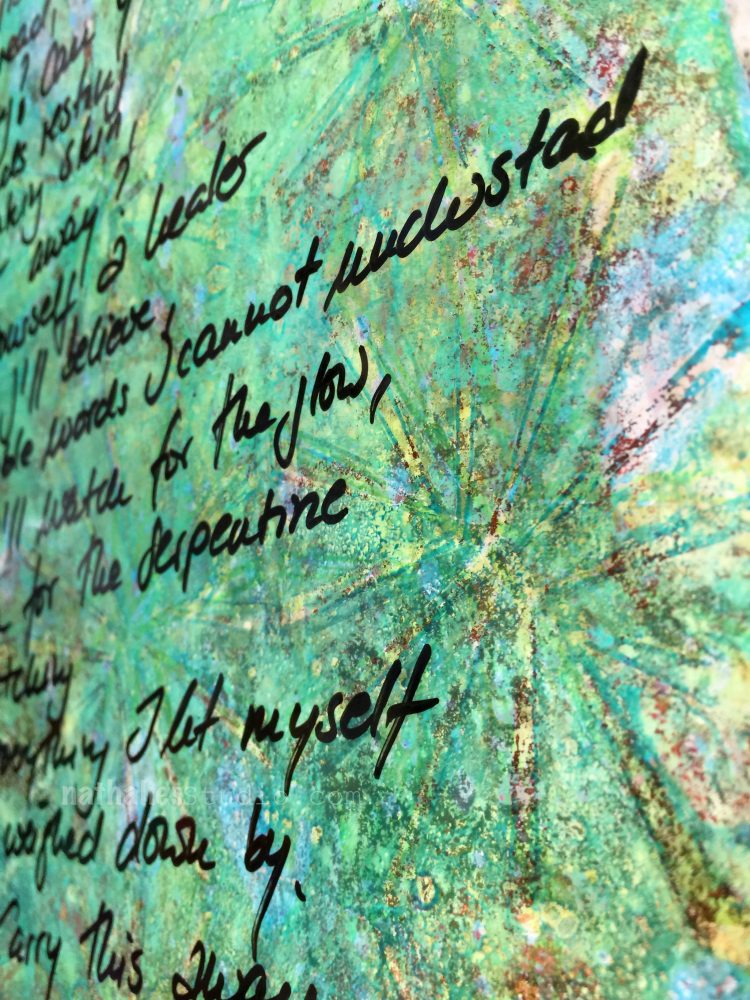 Love the texture and light that the acetate shows with the acrylic paint print. I used my Beacon Stencil here.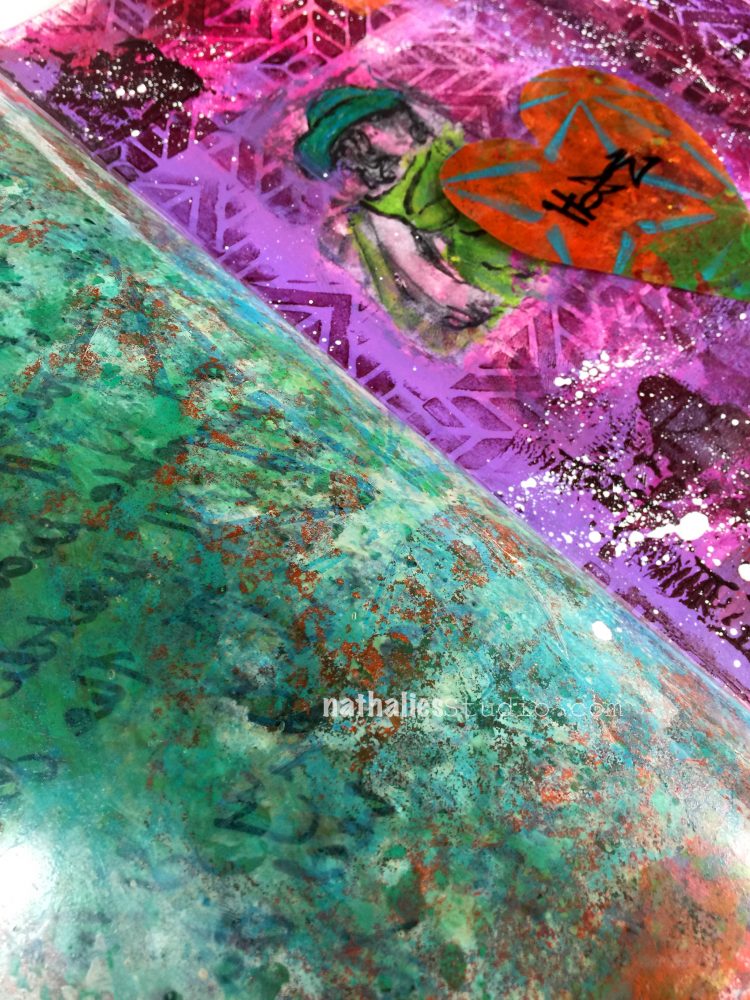 I also did some photo transfers and created some acetate embellishments.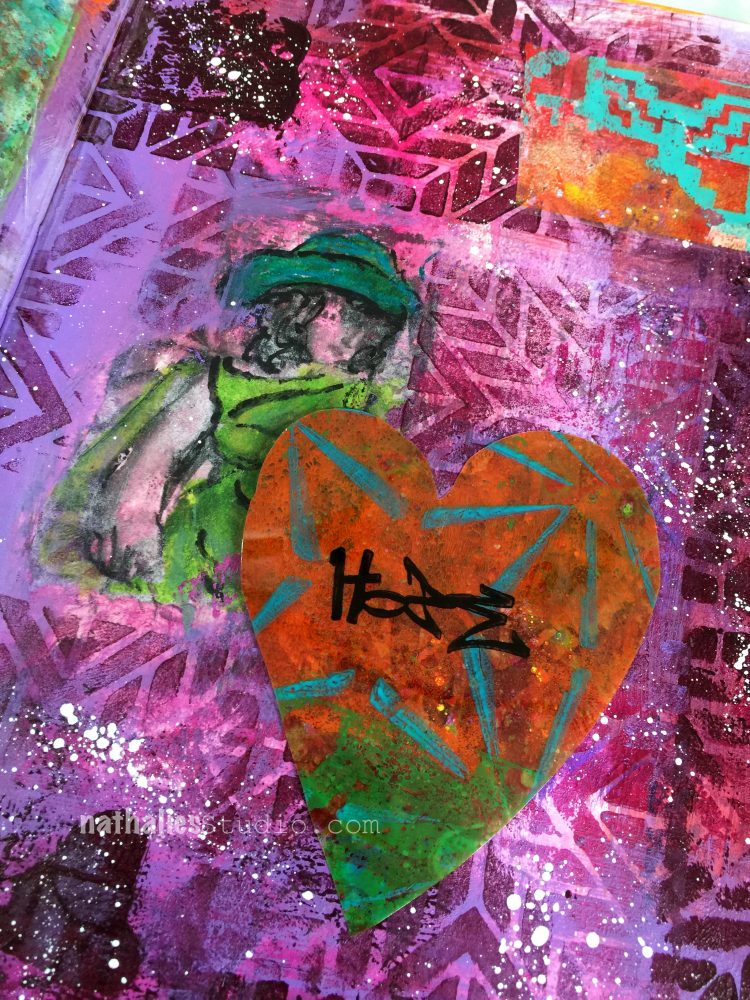 It is always fun to use different substrates with the techniques you know. You can find more ideas about this in my new book Artful Adventures in Mixed Media.
Here are the supplies I used for the spread -some of them are affiliate links: