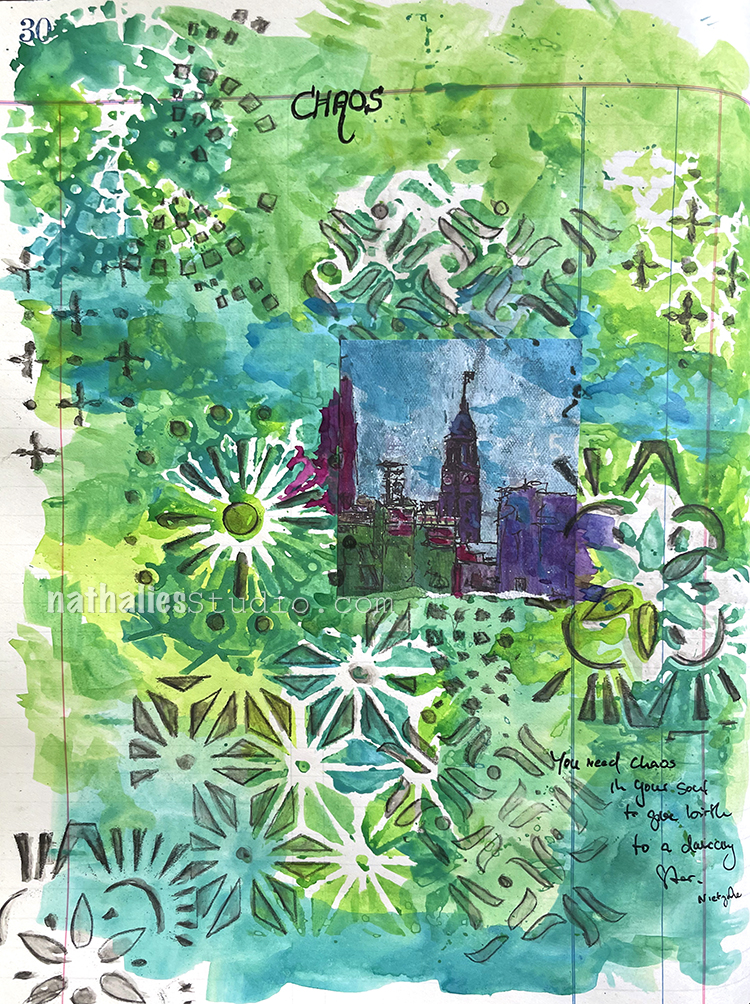 "You need chaos in your soul to give birth to a dancing star" Nietzsche
During the move I realized that I haven't used my acrylic inks in a long time and I really love them so time to pull those guys out again and play with them more. I used my new ATC Mixup Stencil and shifted it around while loosely painting with a brush through the stencil with the ink.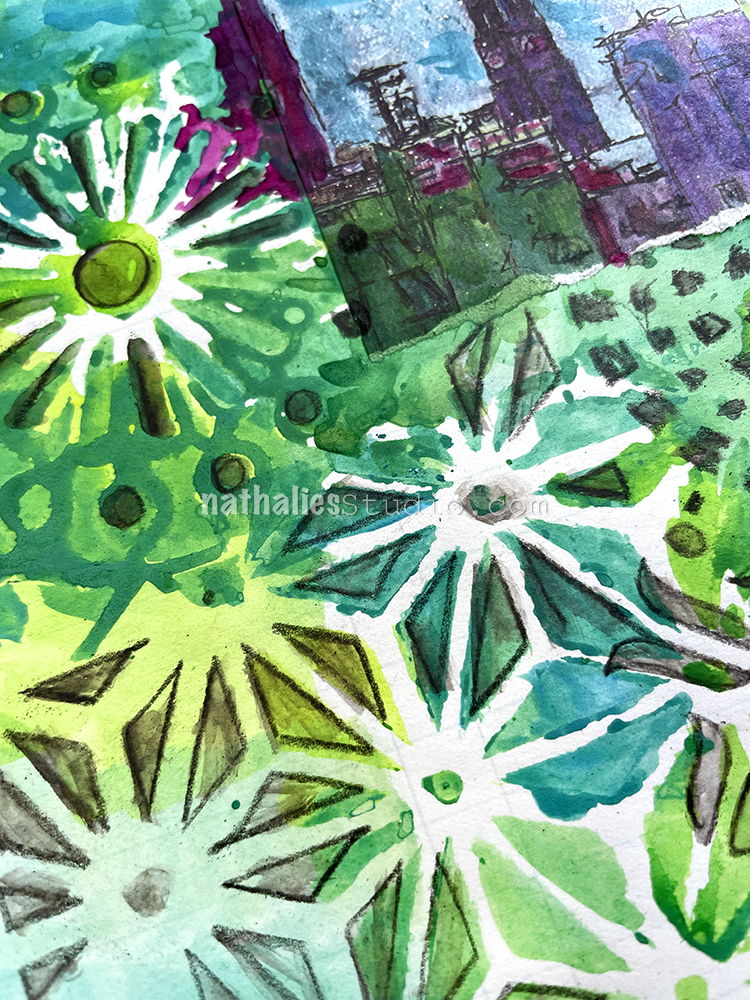 This doesn't of course give a nice crisp image but I wanted a more loose, almost watercolor like effect with the same pattern that I later traced through the stencil with a stabilo pencil.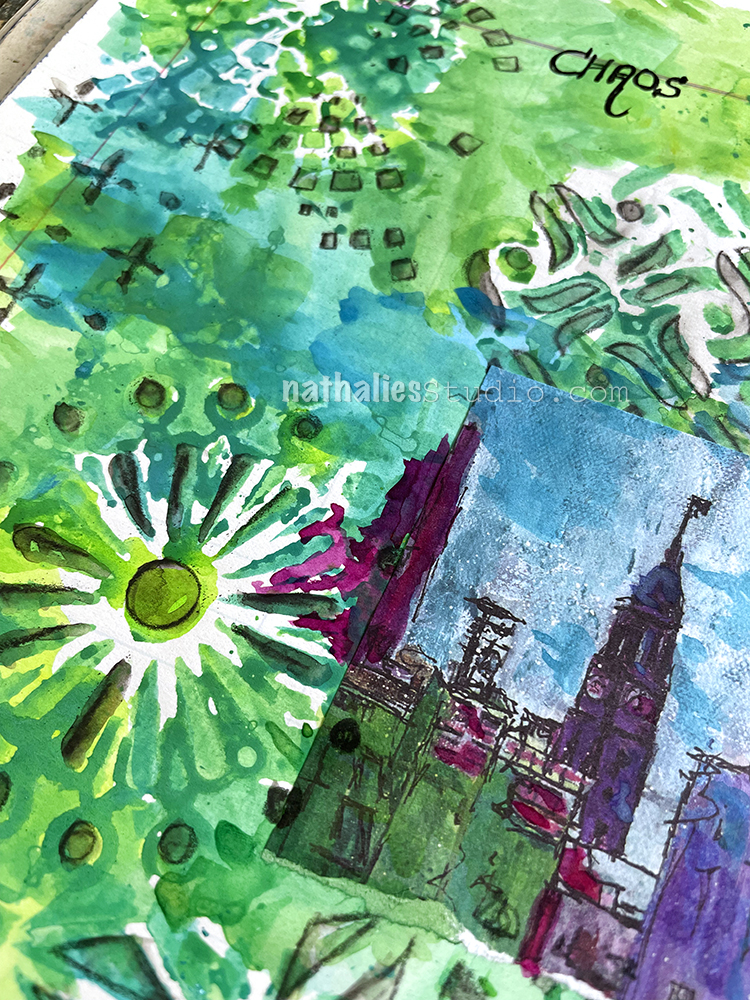 I added a calendar page from the sold old almanac calendar (sorry guys)- this one shows an older painting of mine (still available for sale here) and blended the page in by adding some of the ink in the same color family to the page as well to the background. That was a lot of fun!
Here are some of the supplies I used: