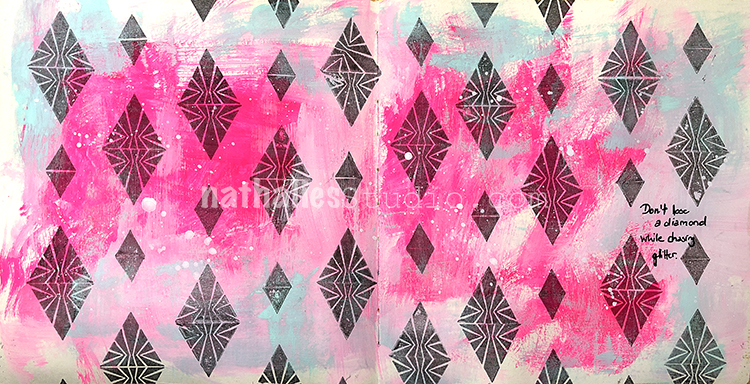 "Don't lose a diamond while chasing glitter"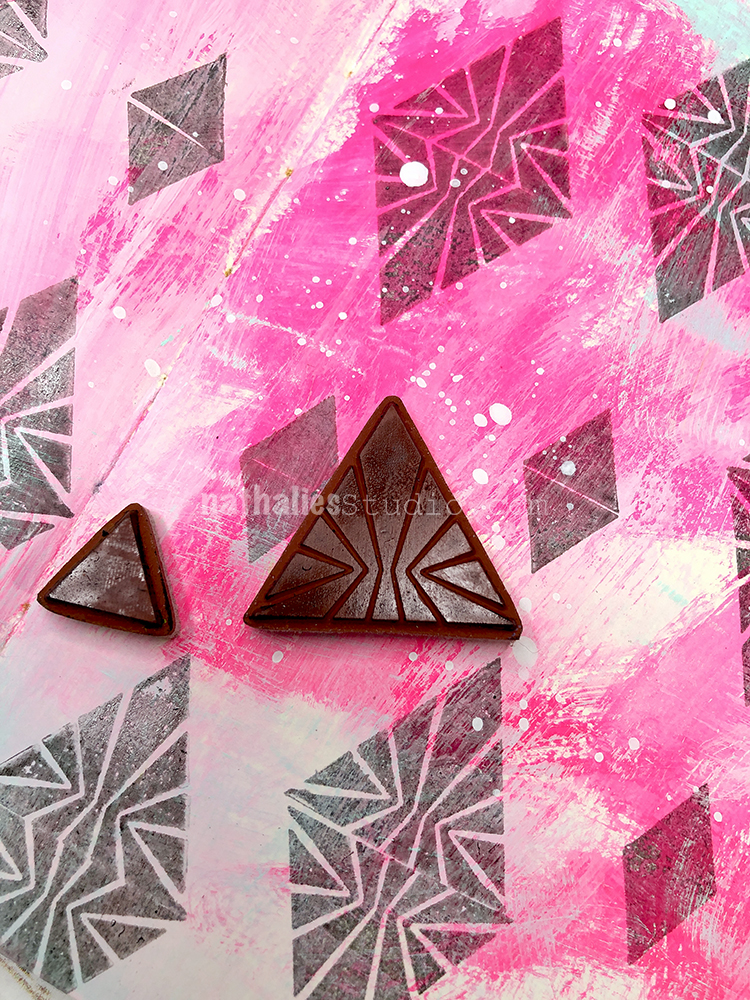 For my background I am using my new Triangle Love set – the Sunburst Triangle and the Solid Triangle Small – with a gray versafine ink pad and acrylic paints.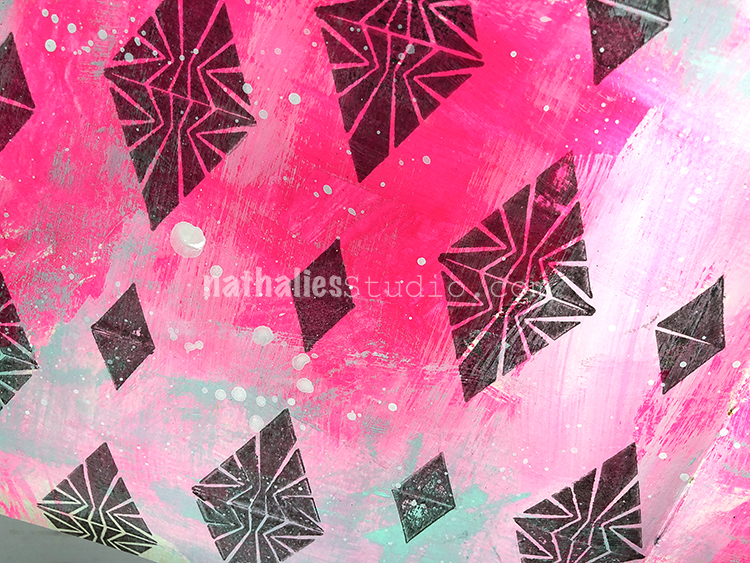 I created a kind of all over wallpaper style background pattern.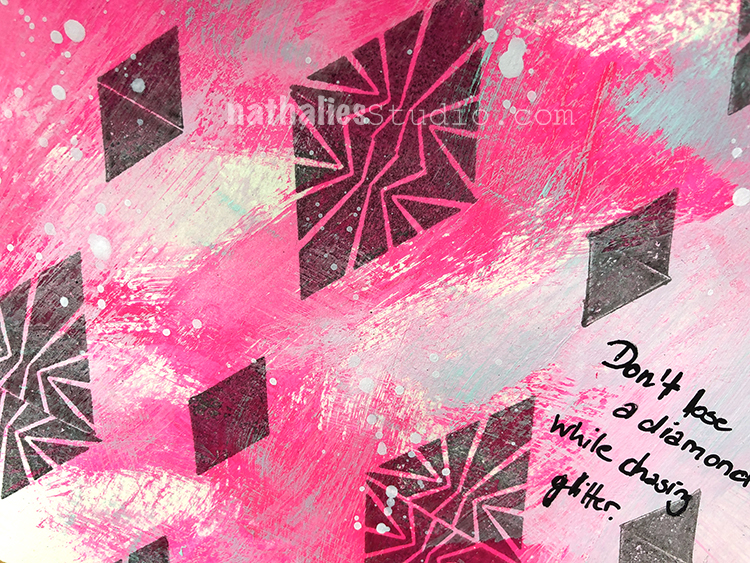 And then added my quote with a Posca marker.
Here are some of the supplies I used: