Showing you 2 pages that are coming one after the other in my art journal :)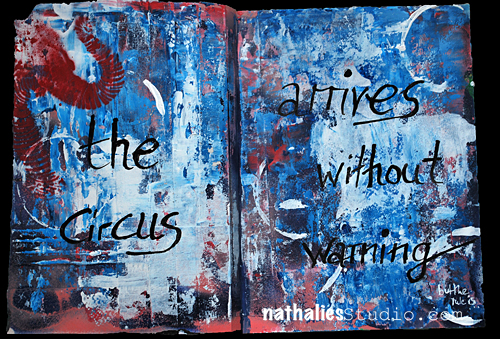 The Circus arrives without warning….but the rule is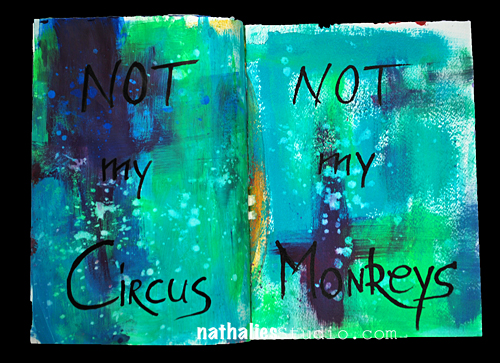 Not my circus, not my monkeys!
Isn't that the truth ;)
Here are some details of the two pages: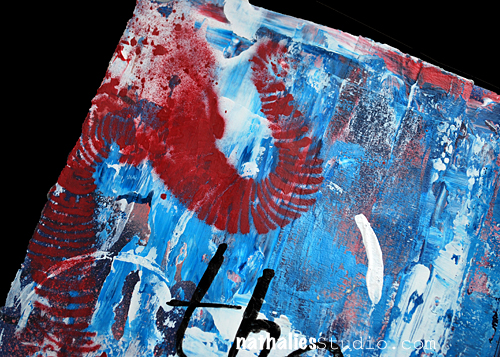 I created a pretty grungy background with acrylic paints and Gesso and then used Liquitex Spray Paint to partly use my Elephant March Stencil coming into the page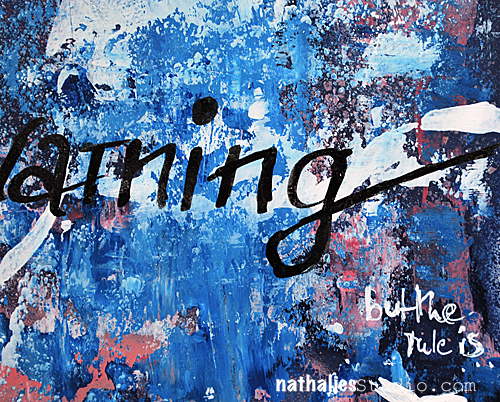 For the writing I used Liquitex Black Carbon Acrylic Ink and a Bamboo Sketching Pen .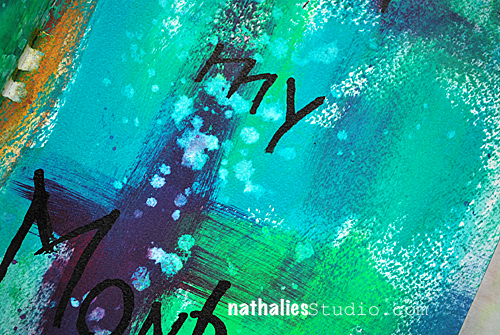 In this spread I created the background by dry brushing different acrylic paint colors. I love the texture of the paper itself but also of the brush strokes.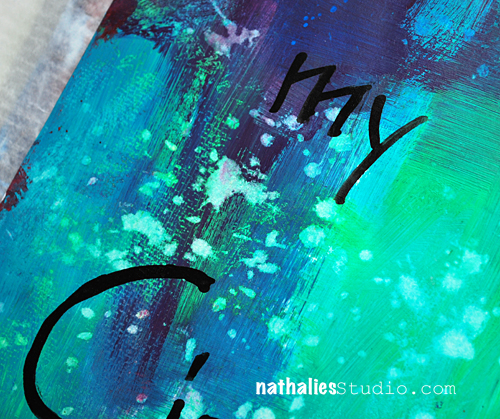 I sprinkled some water onto the still wet paint and then blotted it off with a paper towel- I love how the paper towel left an amazing texture impression reveal the paint underneath. Talk about happy accidents ;) And because I loved the background so much- I didn't want to cover it up too much and just wrote over with the Bamboo Sketching Pen and Acrylic Ink again.

Hope you have a creative day today!