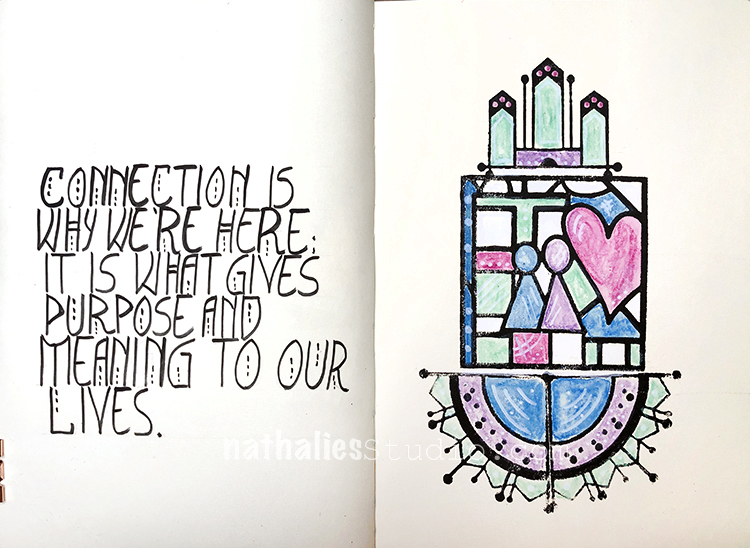 Connection is why we're here; it is what gives purpose and meaning to our lives.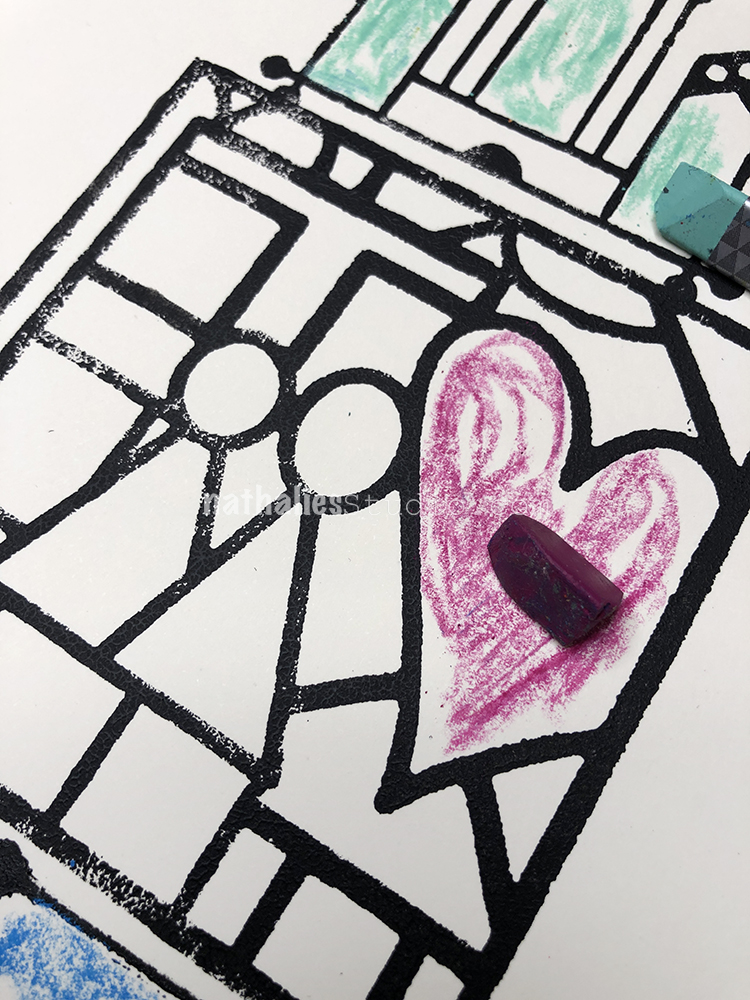 I used black acrylic paint with a brayer to ink up my Love Story and Mini Motifs foam stamps. Then I colored them in with watersoluble wax crayons.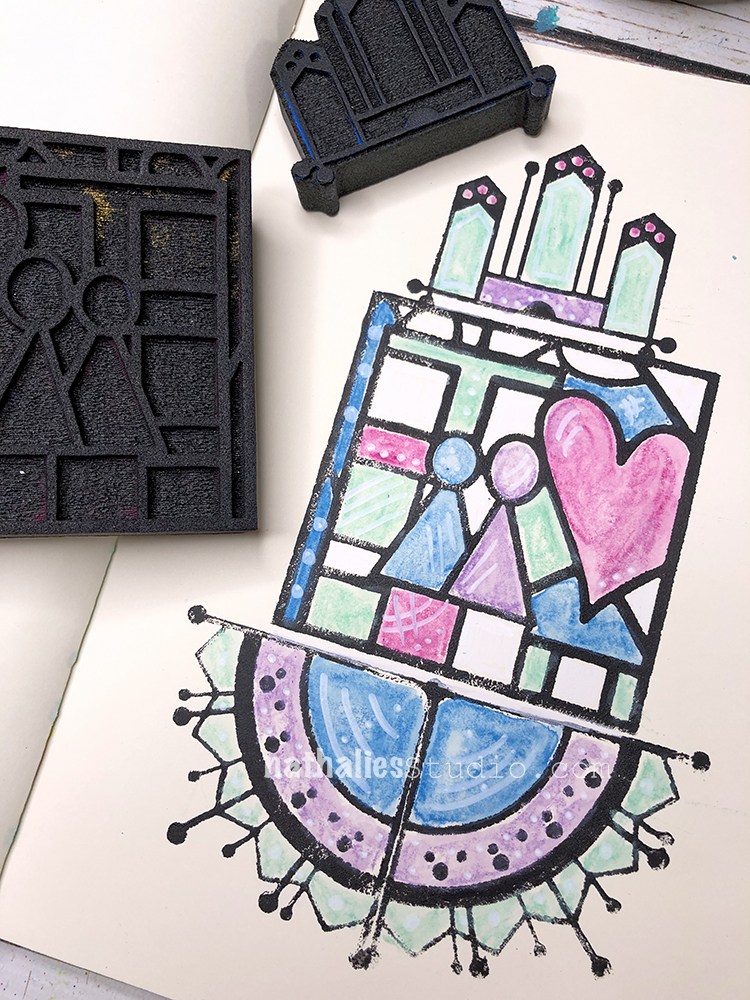 I like the stained glass effect when you use black for the stamps and then fill in with colors. I added some highlights with a Pitt pen in white.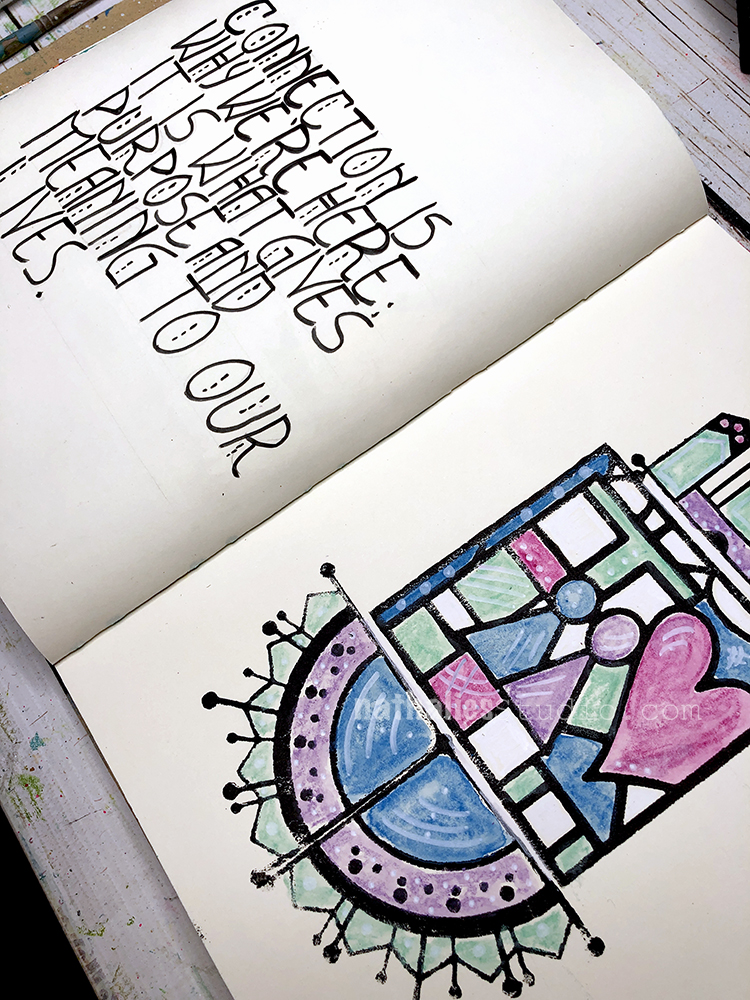 I used a fude pen for my journaling.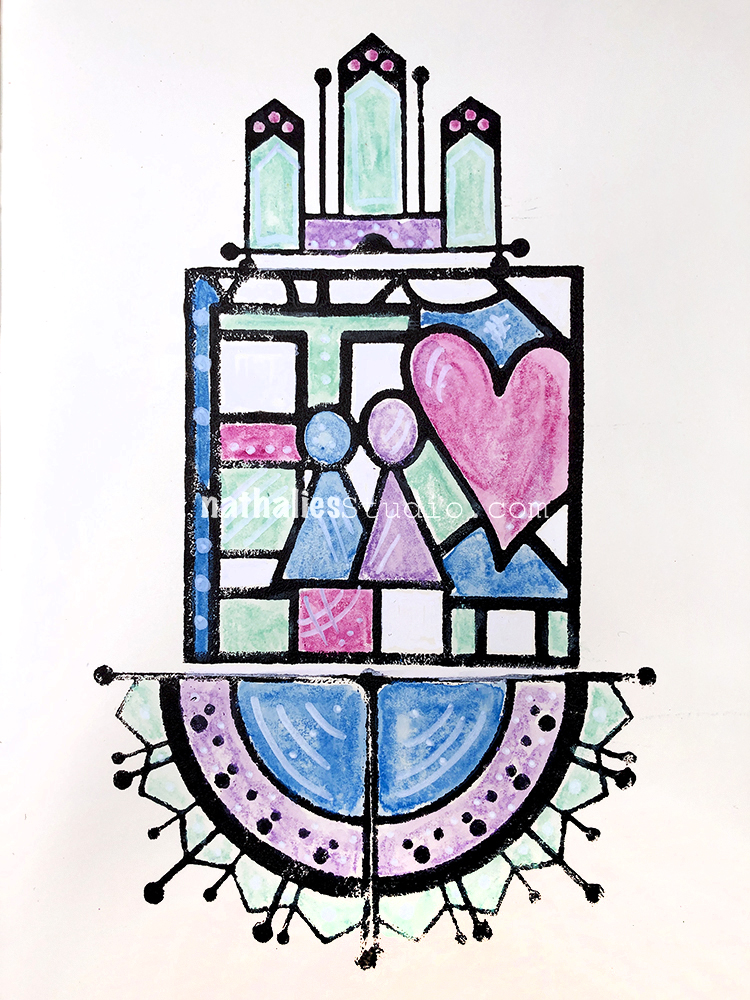 What kinds of connections are you making these days? It's definitely more challenging but so rewarding.
Here are some of the supplies I used: