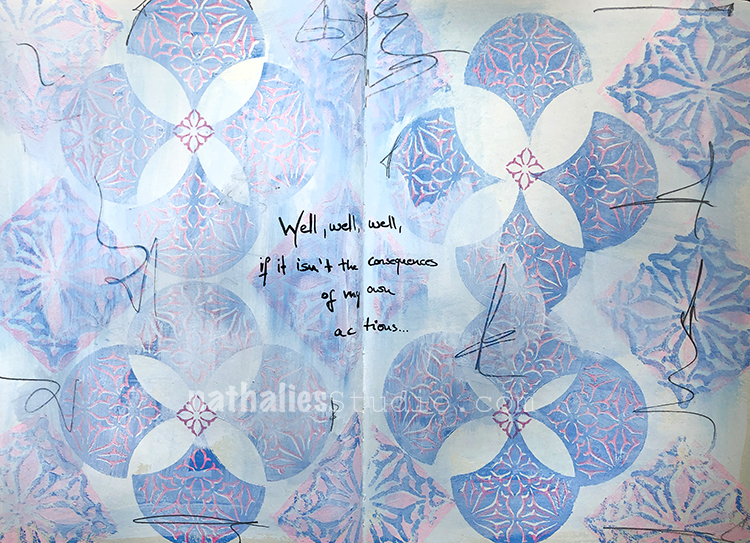 "Well, well, well, if it isn't the consequences of my own actions…" lol Don't you hate when that happens?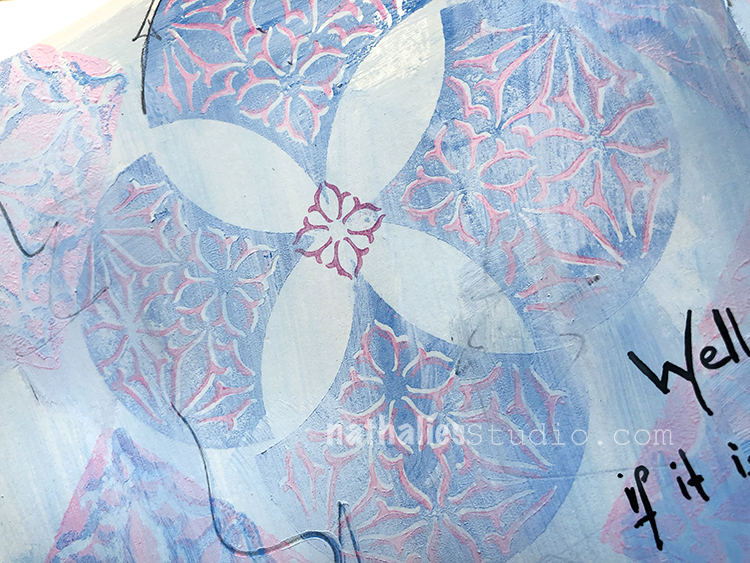 This page evolved a bit as I was working on it. Basically I actually didn't like the outcome of the background due to the colors I chose, and then pushed everything to the backround by applying a thin layer of gesso. So peeking through you see the pattern I made using the Van Vorst Fan foam stamps and the Fanfare rubber stamps. Using gesso to knock stuff back a bit is one of my favorite ways to use it – works so well when you've gone a bit too crazy with colors and such.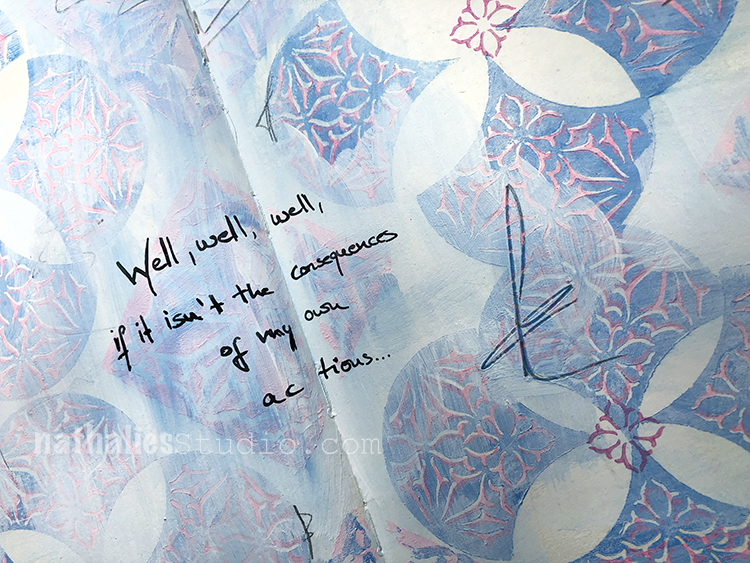 And it gives you a nice surface to journal on. Here I used a fountain pen.
Here are some of the supplies I used: