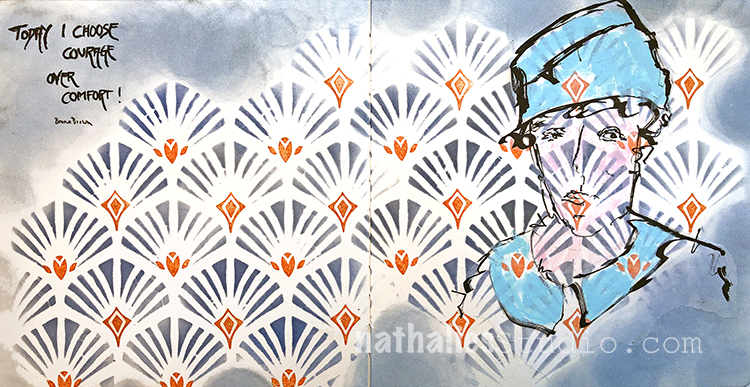 "Today I choose courage over comfort!" – Brene Brown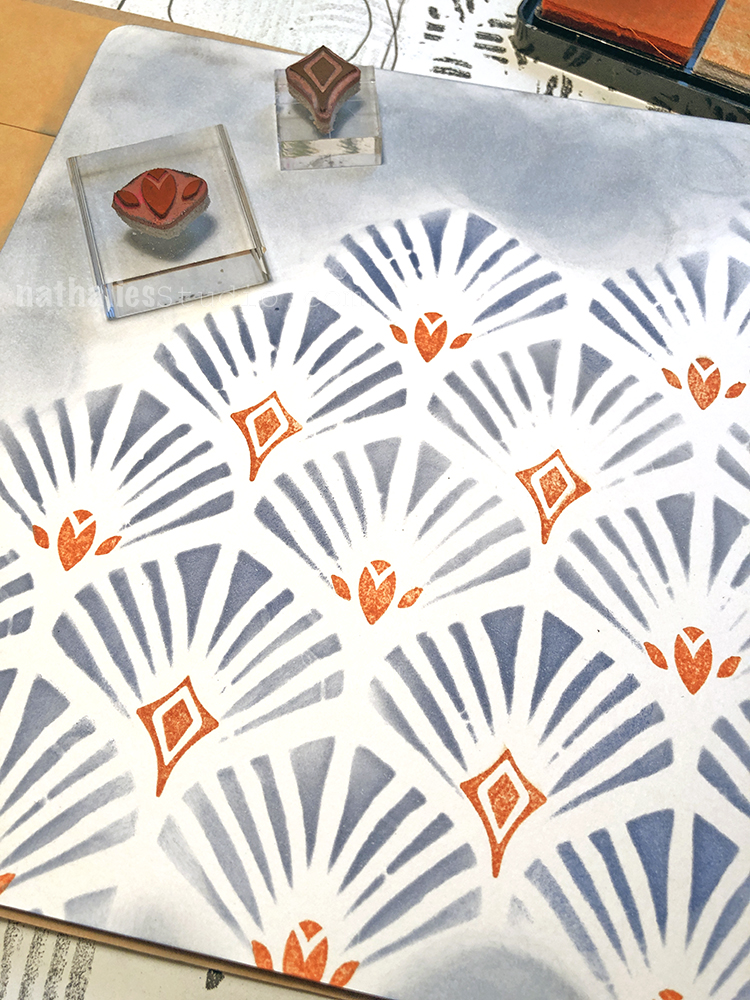 I used moon light duo ink with a ranger blending tool through my Art Deco stencil – and then added Fan-fare stamps.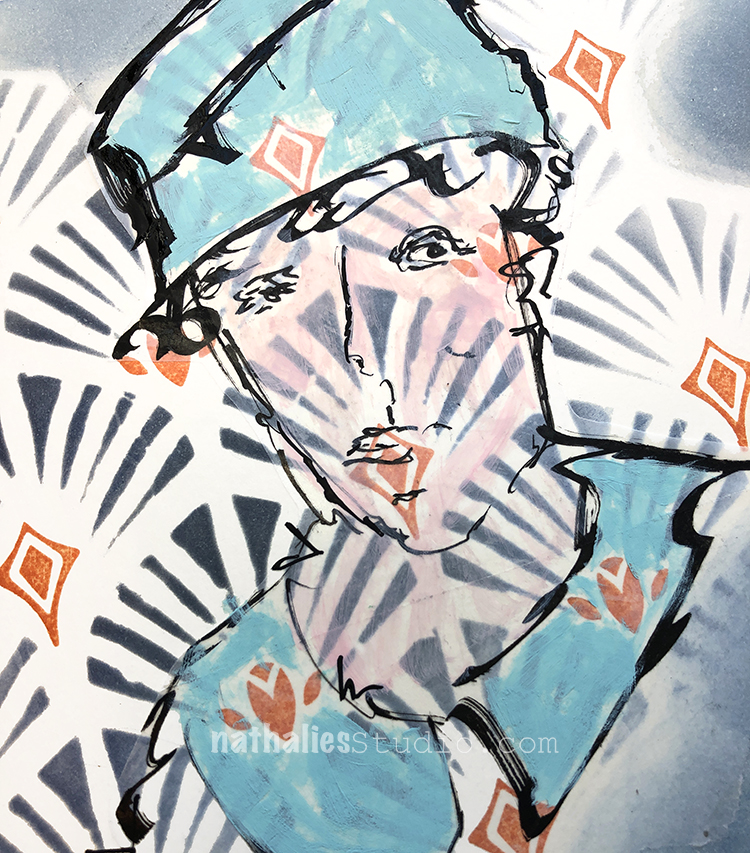 I made the sketch on deli paper with Holbein ink and painted a bit on the sketch with Holbein gouache paint.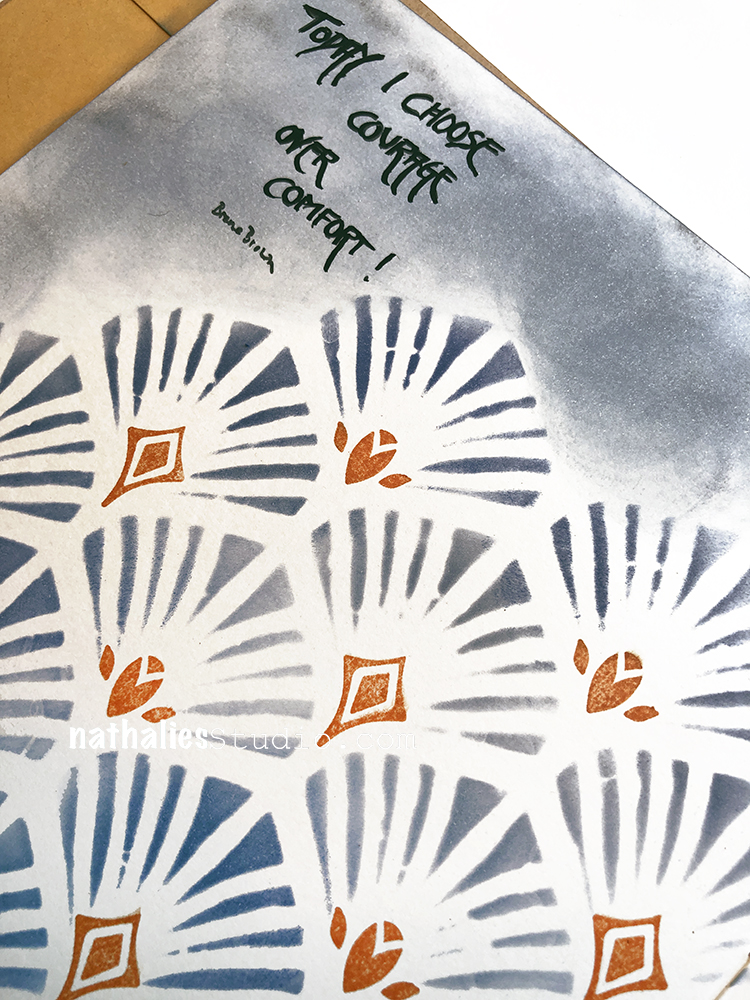 For journaling I also used the Holbein ink filled in a refillable Holbein marker – a fun new tool that I am loving.
Here are some of the supplies I used: