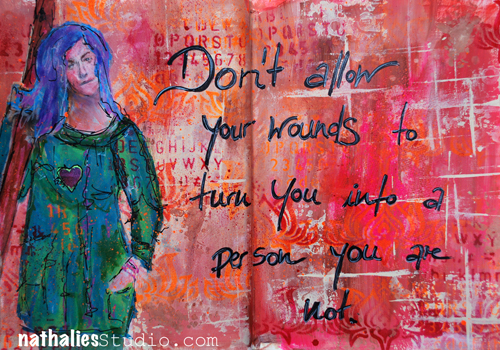 "Don't allow your wounds to turn you into a person you are not."
I loved creating this page!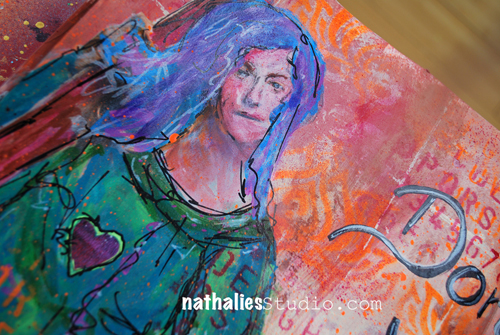 I used acrylic paints, stencils and stamps for the background and found a magazine image that fit to my quote and painted over with markers and charcoal stick.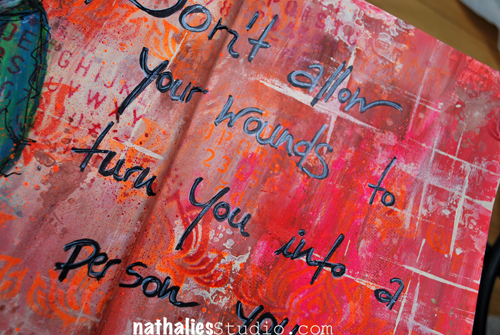 I love that with art journaling you can tell a story but without revealing the whole story- that is the way how I prefer it. Everyone one does it differently- and if you want to write a lot- than that is the right way too – I just happen to rather hide it a bit more :)
Here are all the supplies I used – some of the links are affiliate links.
Hope you have a wonderful day!!!!