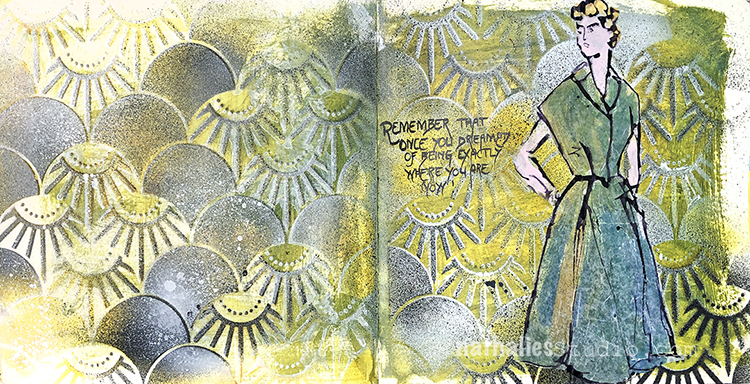 "Remember that once you dreamed of being exactly where you are now!" Maybe you have also reached some goals in life and are now living them? Sometimes we are so focused on what's next that we don't stop to see where we are. And hey, it is in a pretty good spot :)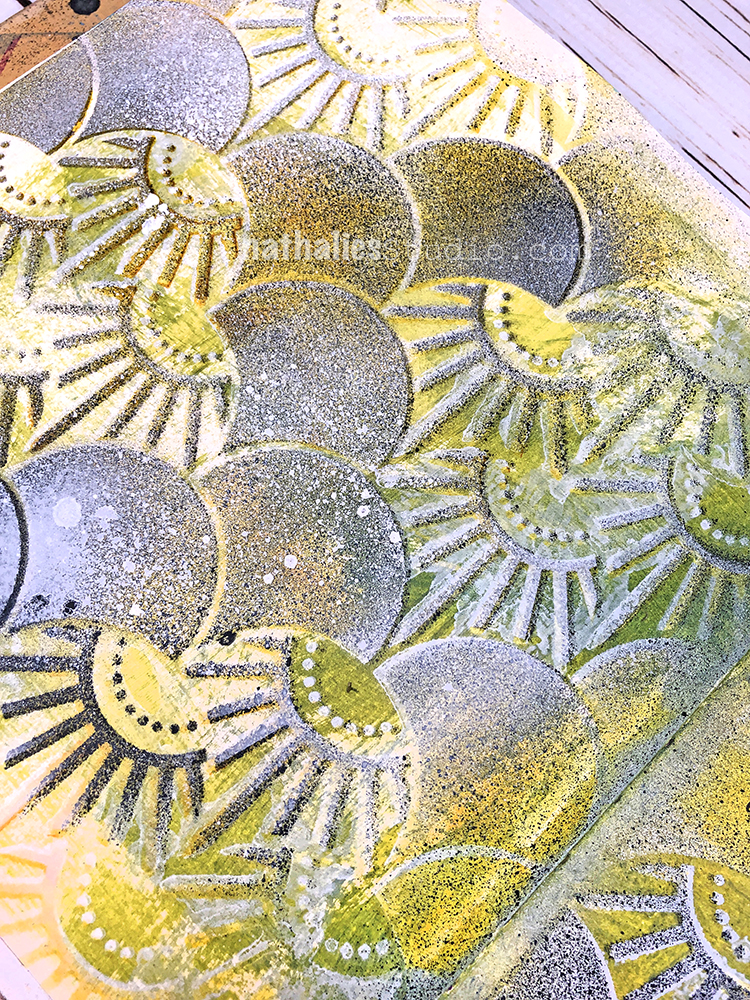 I used Liquitex spraypaints, gouache and acralic paint on the back ground and on deli paper. Then I sprayed with white and black over my brandnew Art Deco Summit stencil and the formerly painted background.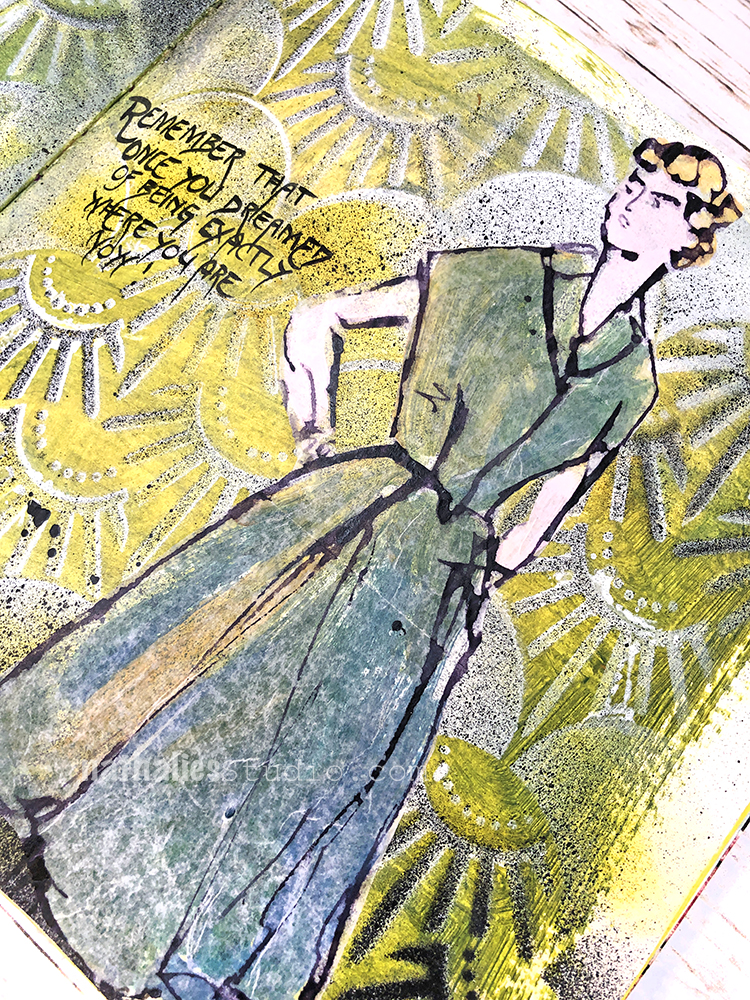 Then I added an ink drawing and used a Fude pen for journaling.
Here are some of the supplies I used: