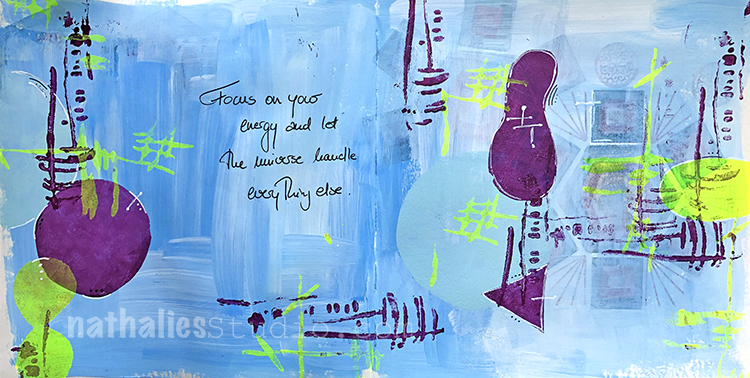 "Focus on your energy and let the universe handle everything else." Always a good idea to keep in mind.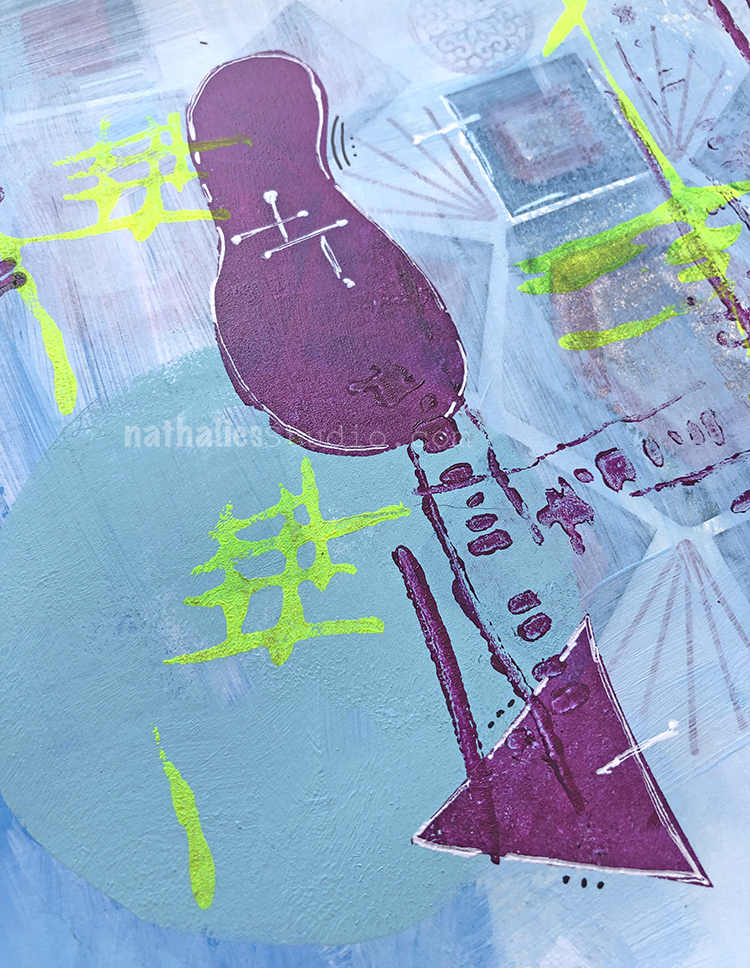 This background was somewhat of a journey :) I built a pattern using my Solid Hex Large, Solid Square Small, Hex Set Small and Small Circle Jumble rubber stamps… then toned it down with gesso and acrylic paint and my Jazzed and Gnarly foam stamps.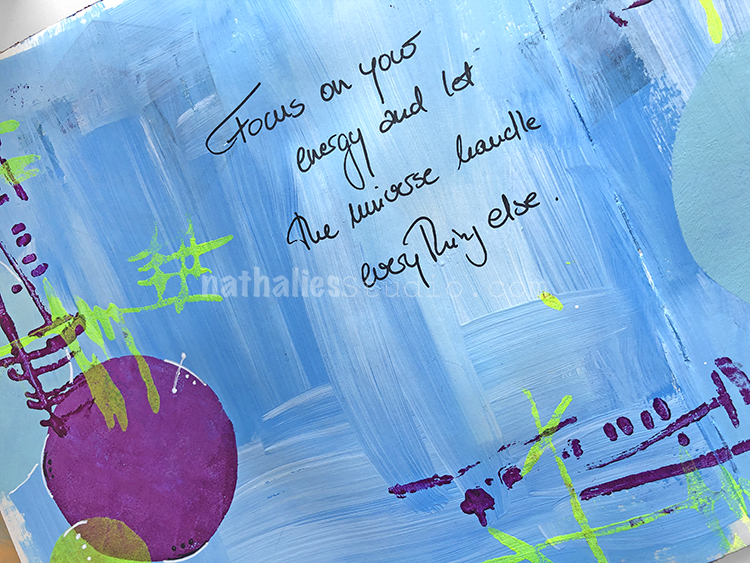 I also added some details with a white signo pen to highlight the circles in the spread. And I did my journaling.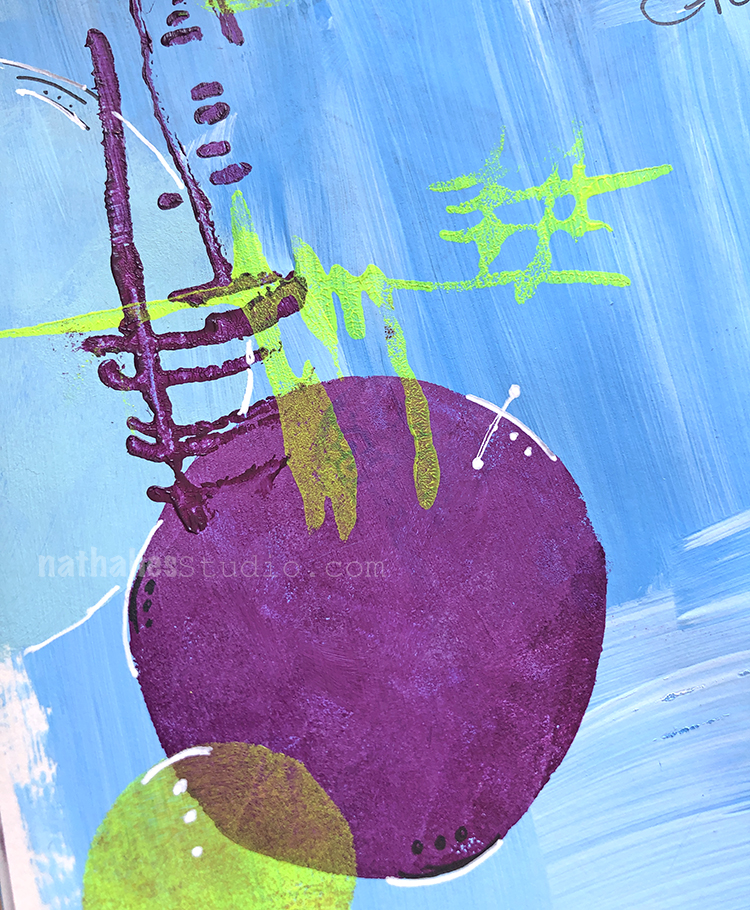 Here are some of the supplies I used in this spread: