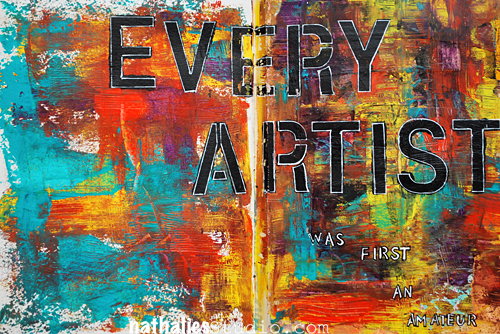 For this page I was going for the colors – I love these colors together. On top just some stenciling – I love it – not every page has to be super complicated and full of different techniques.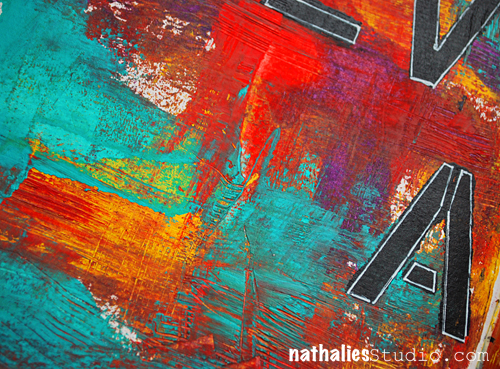 The sgraffito texture is my favorite here- scratching through the layers and then using the back of the painting knife again to cover up parts.




What are you up to today?
hugs