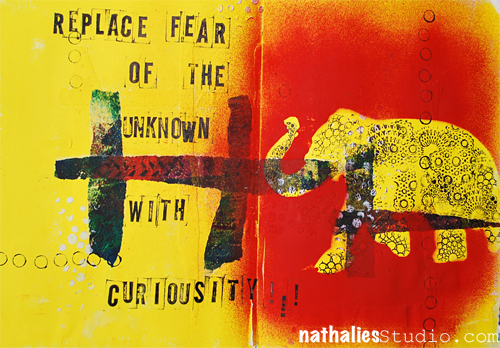 I was experimenting with doing a minimalistic art journal page …well for me it is pretty minimalistic ;) I had painted the background yellow, and then attached some mono printed deli paper prints in stripes onto the page. Using the What's The Point Stencil I added some texture with Flexible Modeling Paste here and there.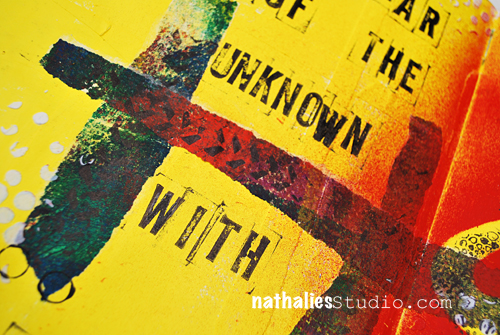 Using my Elephant Stencil (in the supply list) I used the mask and spray painted over it, then I used the stencil and filled out the elephant with some Kaffee Klatsch stamping. I added some marks and the quote with an alpha stamp.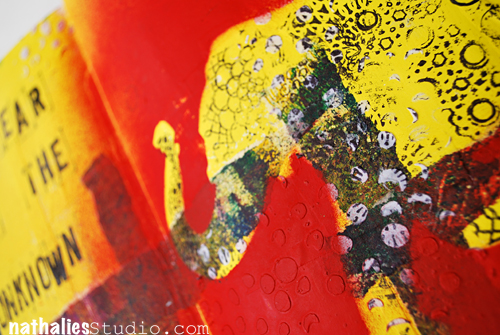 It was a quick and fun page and a good start to get into the creative groove so I could start on a canvas. Sometimes we need something to get over the blank-canvas-procrastination-stage.
Do you have a ritual to get over your blank stage?