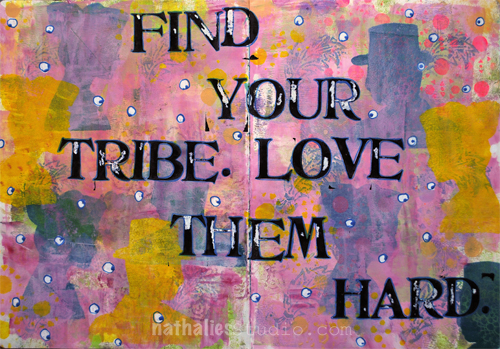 Find your Tribe. Love them Hard.
I truly believe in this :) There are so many amazing people out there and they just get you, or your art or your passion and when you find them…love them, lift them up and be with them.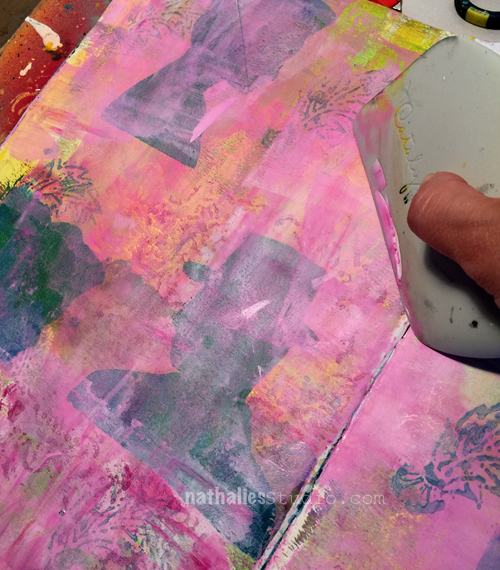 For this art journal spread I used mostly my stamps and the stencil with the man and woman silhouette in my Fiesta Stencil. I stamped and stenciled with a dark and light acrylic paint green.  Once it was dried I mixed some gesso with magenta acrylic paint and scraped it in a thin layer using the Catalyst tool over most of the spread to achieve a glaze and change the color. This also creates some texture.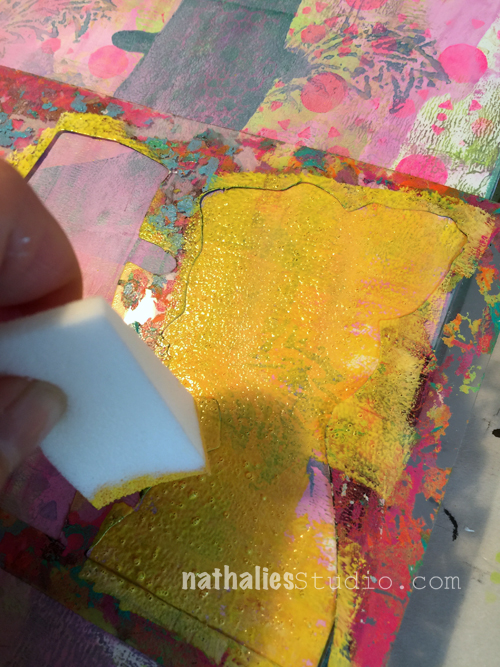 Next I used some yellow which I also mixed with a tiny bit of gesso to make it more opaque and stenciled again with the Stencil in the Fiesta set. I love the lady and the gent – they are so versatile :)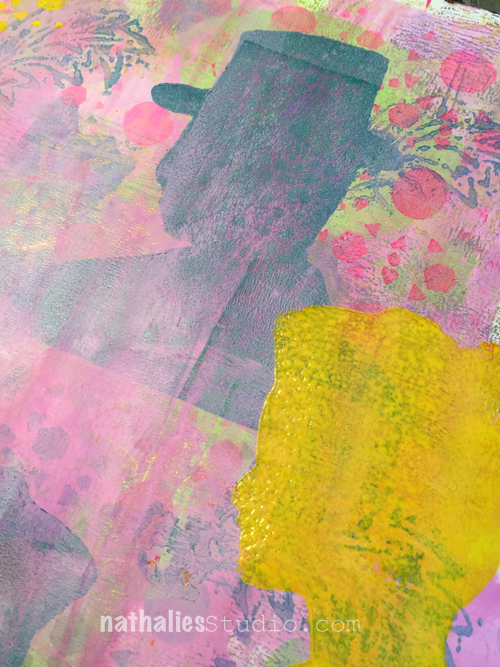 I wanted the under layer peak a bit through but cover most of it- hence the gesso in the yellow.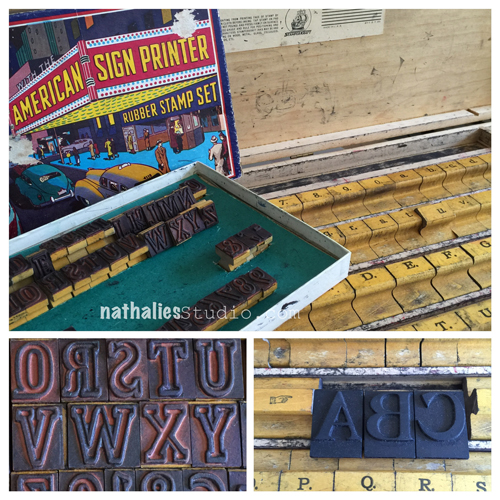 Next I used this stamp set- which I scored a couple weeks ago at a Jazz festival. Yes, you heard right. I went to a jazz festival and there was a tent with some antique stuff for sale and of course I was instantly drawn to these old sign marker sets. The smaller one with the colorful box is from the 50s and other one is a big set with lower case and upper case letters in a huge wooden box and is from the 20s – I am so over the moon – and I tried it out for the first time on the spread.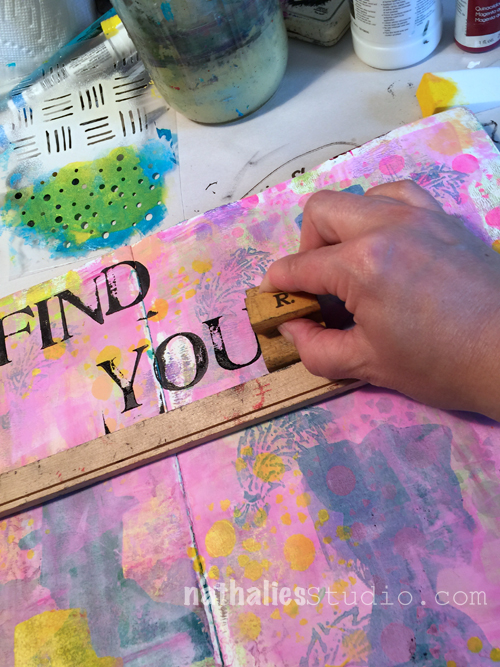 The set has a little wooden stick which is meant to be used as a guide to stamp evenly- as you can see…that only works when you do not move the stick (note to self: don't move the stick ! ;) )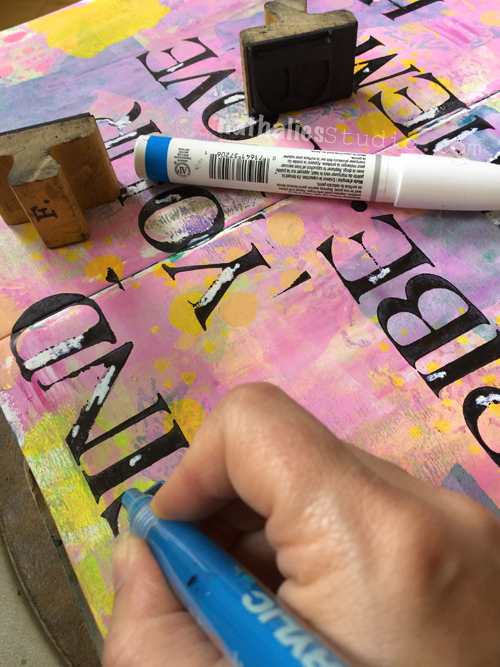 I added some white sharpie marks into the letters and outlined them with a fine acrylic markers. Added some dots- and voila …done :)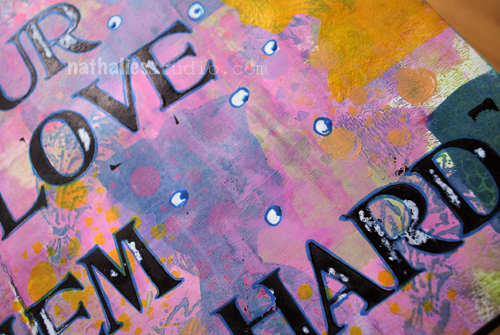 It was a great morning session which didn't take too long but made me instantly happy as I played with paint, stamps, stencils and even new treasures.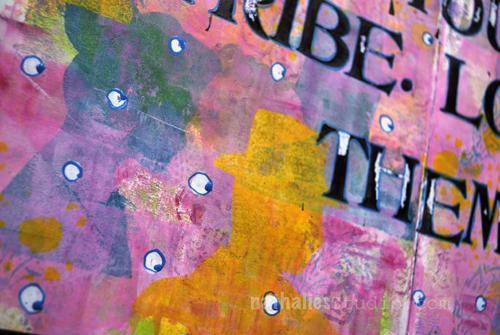 Did you find your tribe yet? 
Here are the links to the supplies I used for the art journal spread -(some are affiliate links):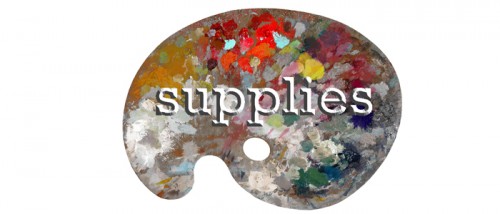 Have a gorgeous day!!!