"Reminder: Focus on your own shit"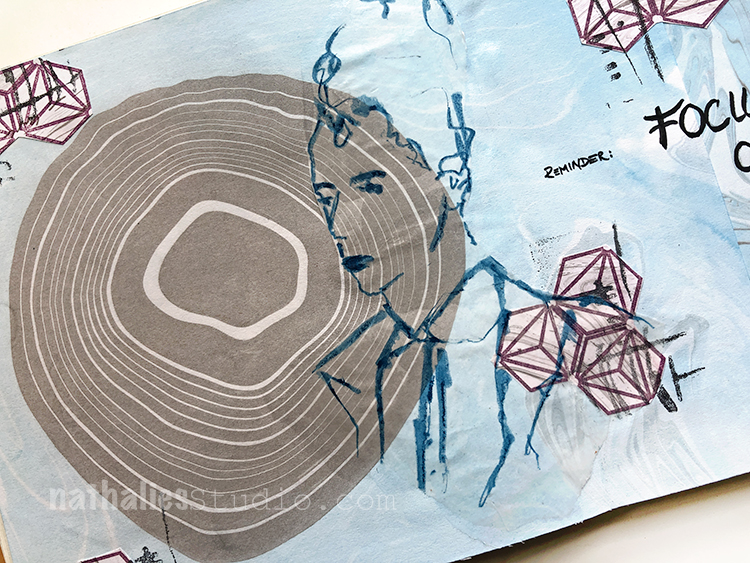 I used my Suminagahsi paper -and pasted two different sheets into my journal as the background. And I added a sketch on Deli paper.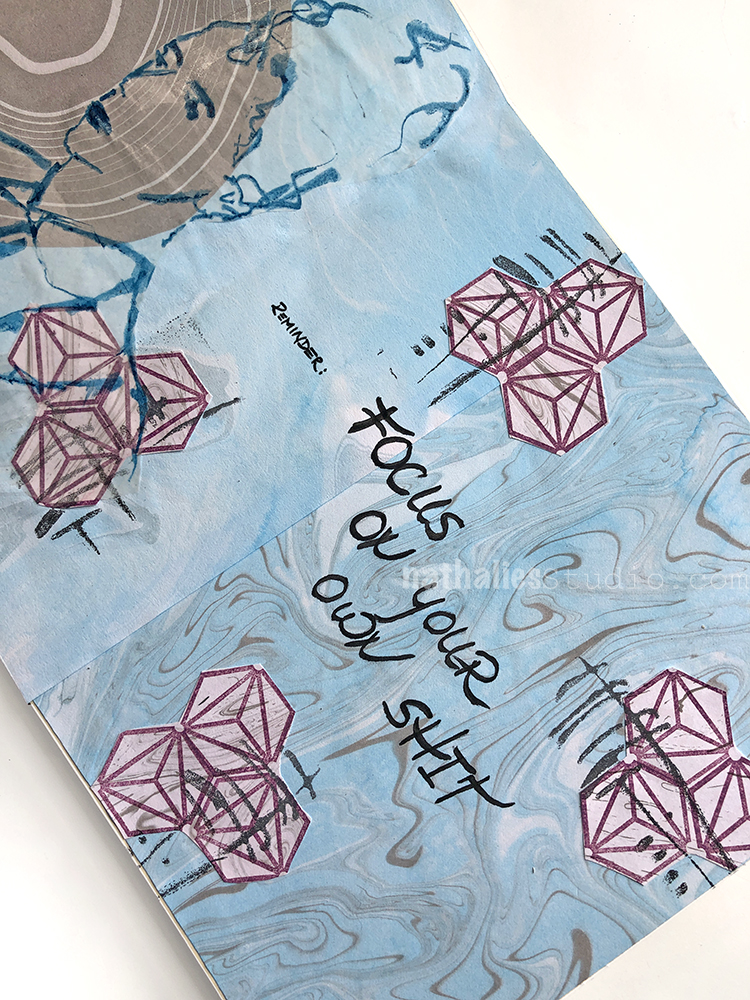 I stamped on one of the Suminagahsi papers with my Hex Small stamp and cut them out. After adding them to the page I also stamped my Gnarly foam stamp over top to tie everything together.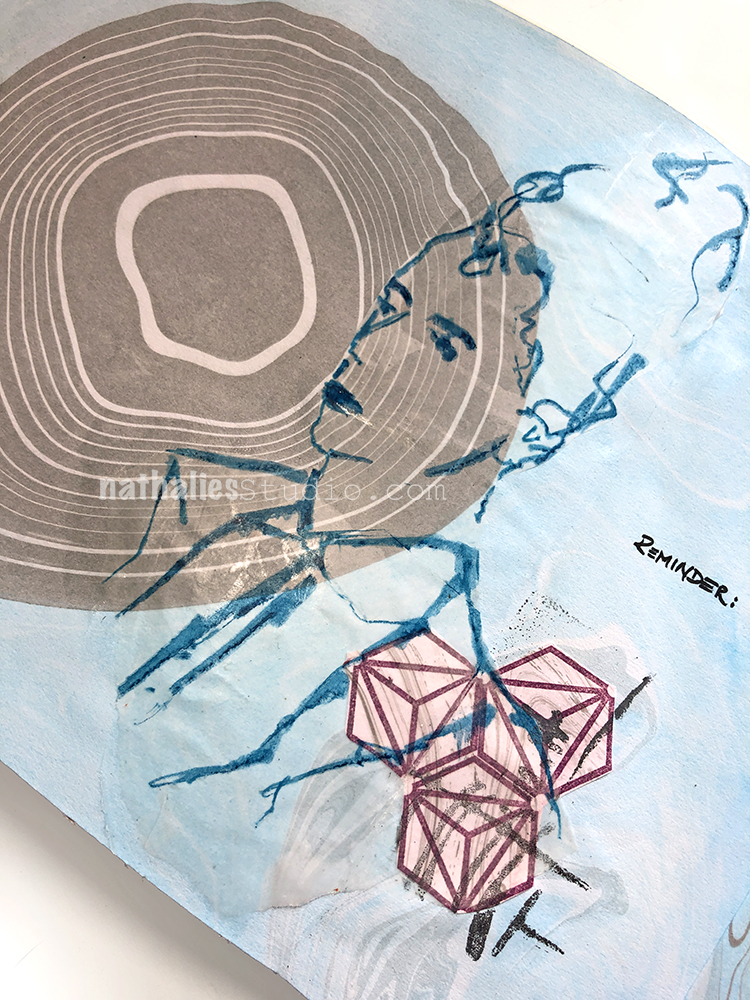 Here are some of the supplies I used: