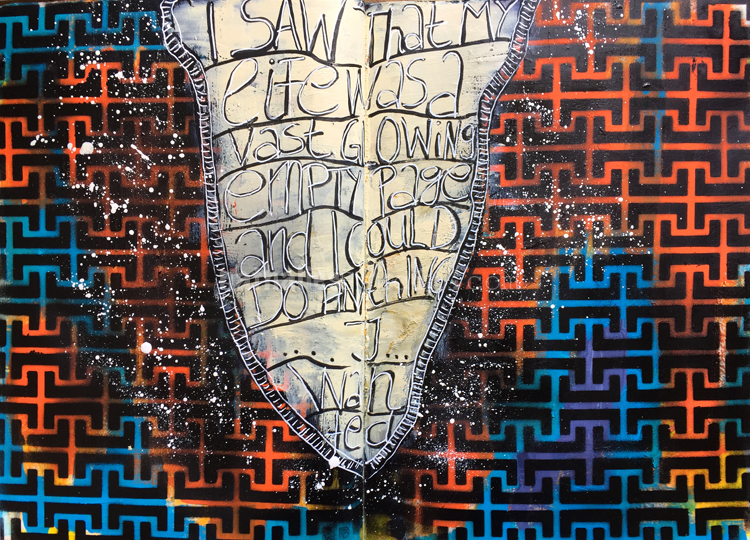 "I saw that my life was a vast glowing empty page and could do anything I wanted"
That is how I feel what happened to me while I was living in Hamburg.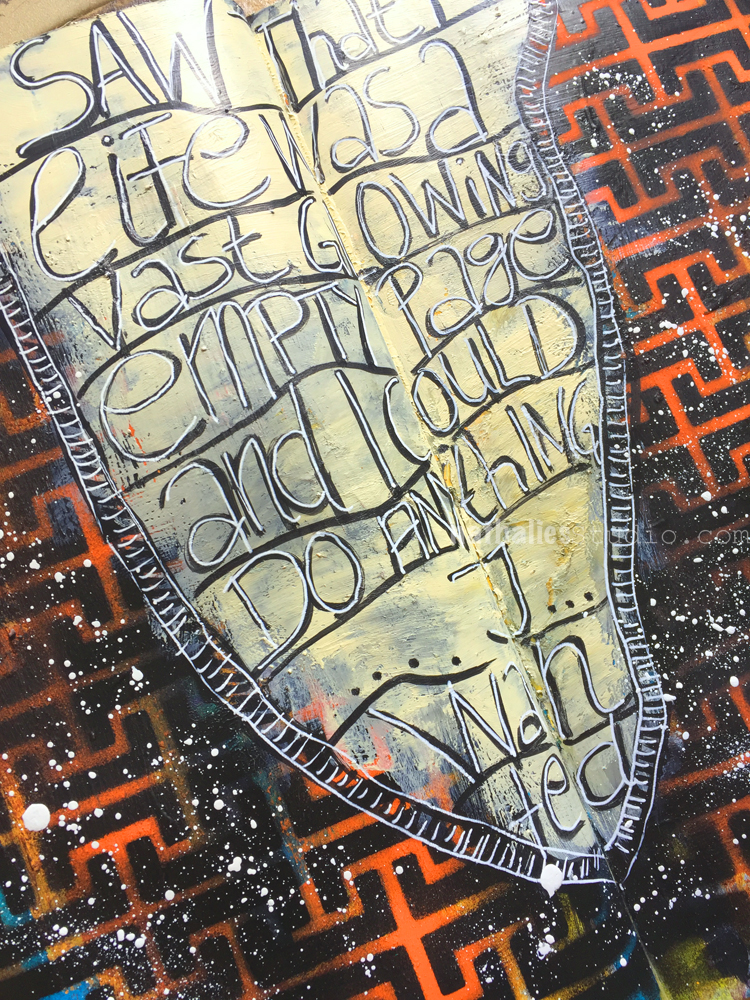 and so I used my Hamburg Stencil and sprayed in black over the colored background. I added some off white in the middle to add my journaling.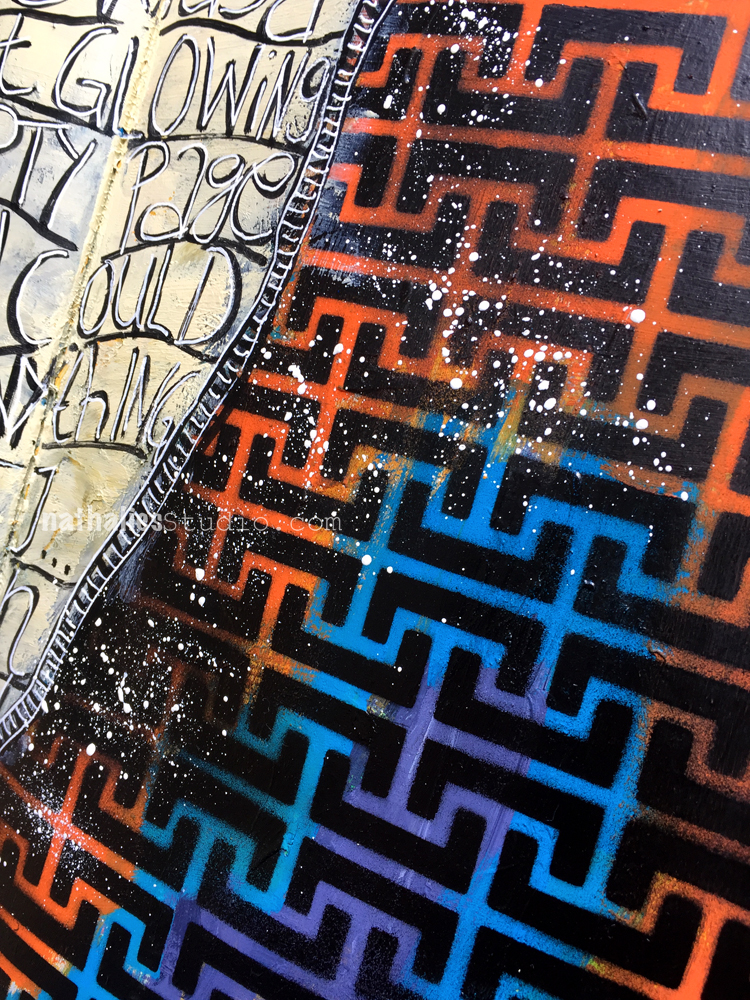 I like how the background pops vibrantly up through the stenciled area. I added some white splatters to get an even more vibrant effect.
Here are the supplies I used for this spread – some links are affiliate links: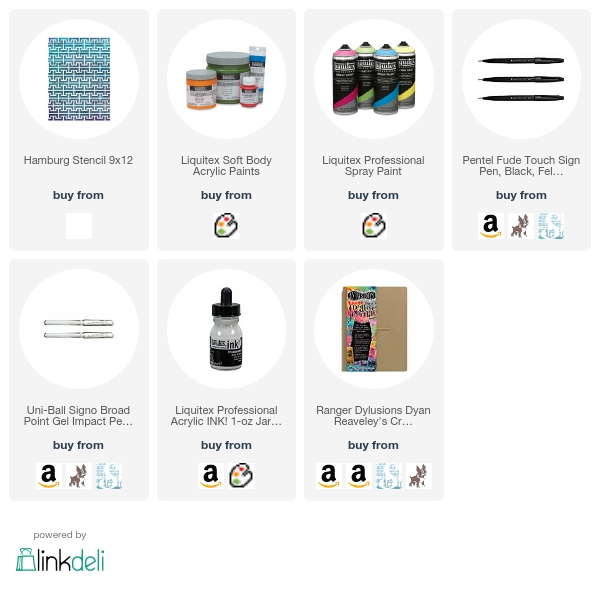 Wishing you a gorgeous day!