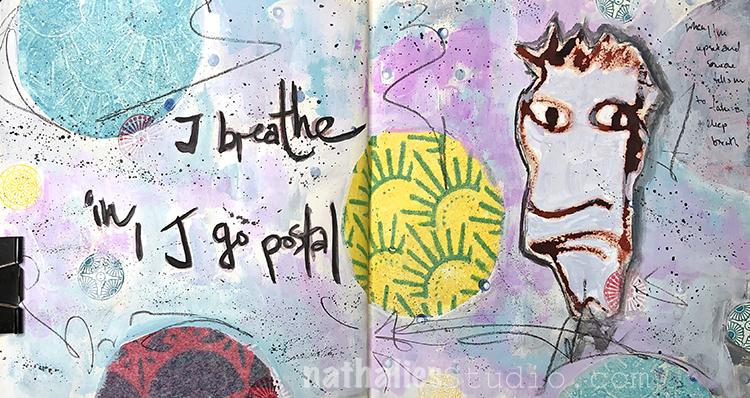 "I breathe in, I go postal…when I am upset and someone tells me to take a deep breath". I was inspired by Marieke's amazing lesson in CJS20 to make this art journal page and …am obviously making fun …or maybe not ;)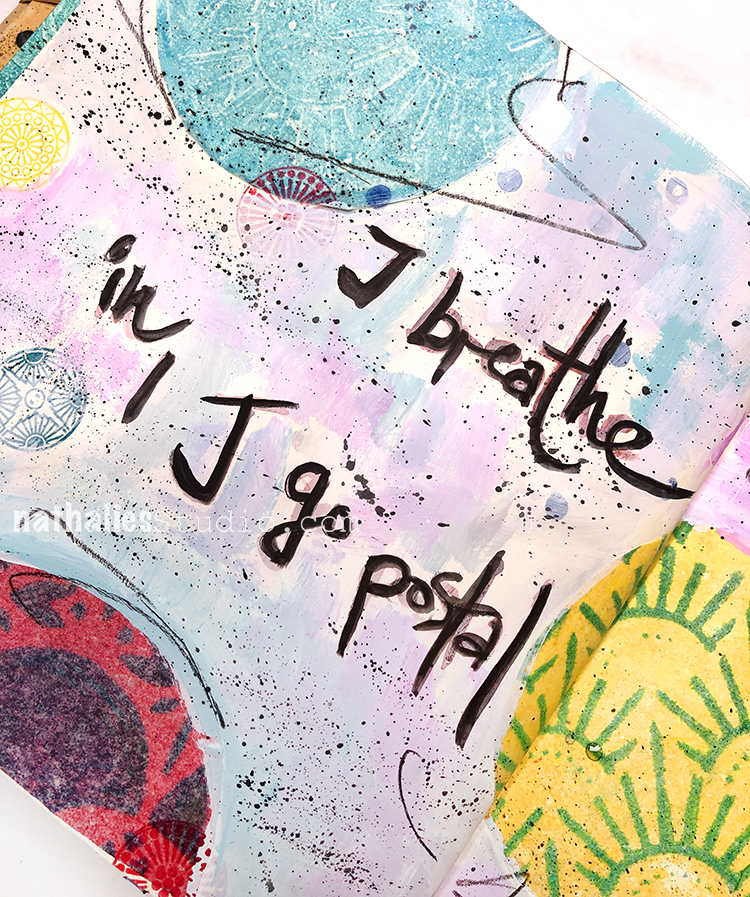 The round elements are deli paper printed circles with a gelli plate and my Art Deco Empire and Art Nouveau Wallpaper stencils as well as versafine inks.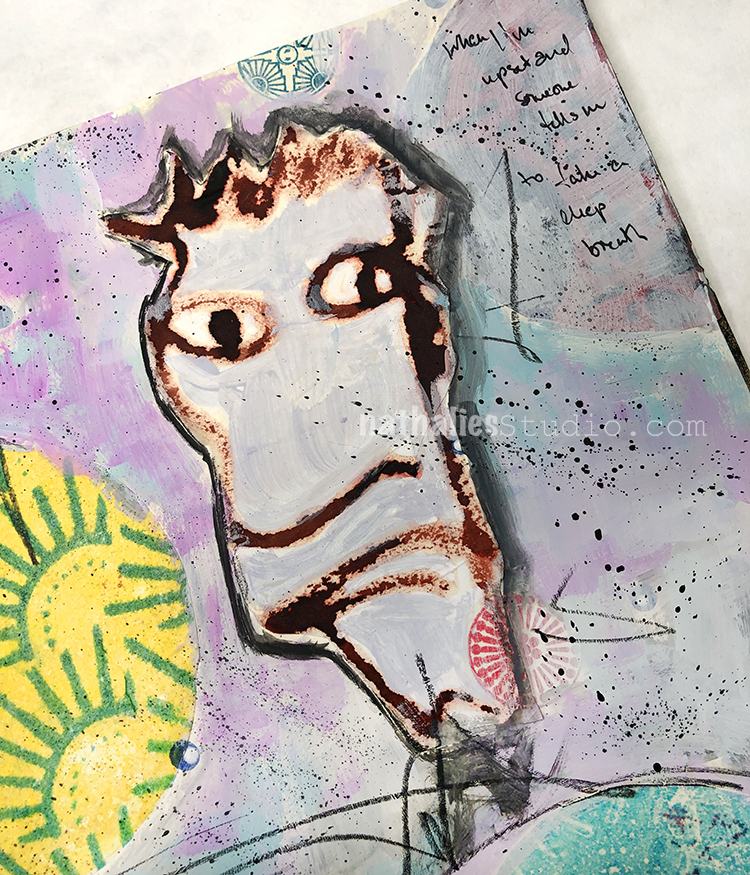 The paint in between is goache and gesso. I added marks with a Stabilo pencil, stamped with my Small Circle Jumble rubber stamp set and drew the face with walnut ink.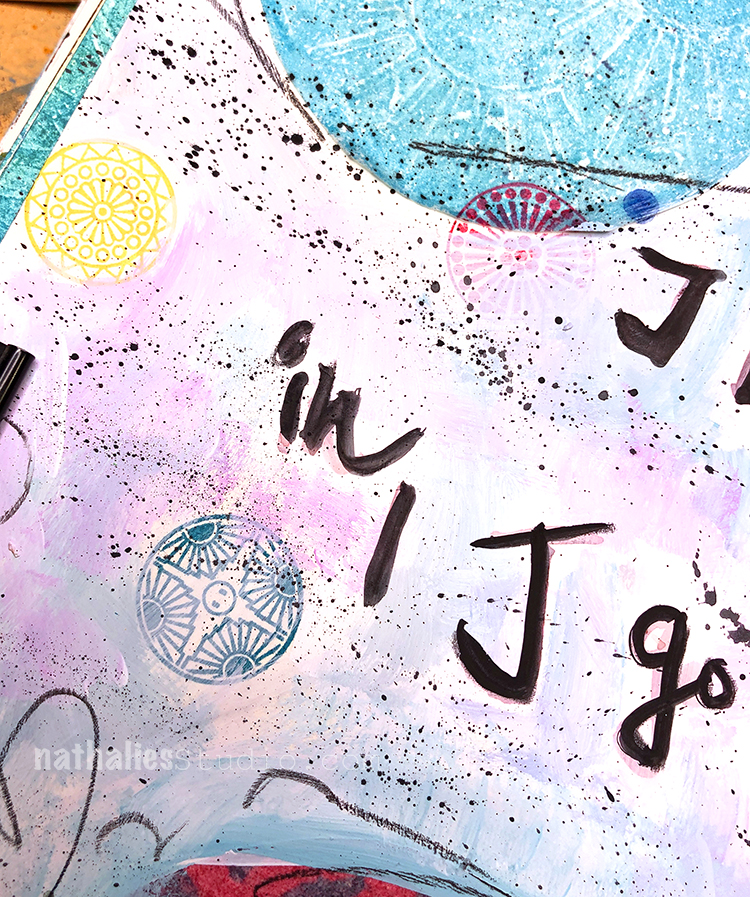 Here are some of the supplies I used: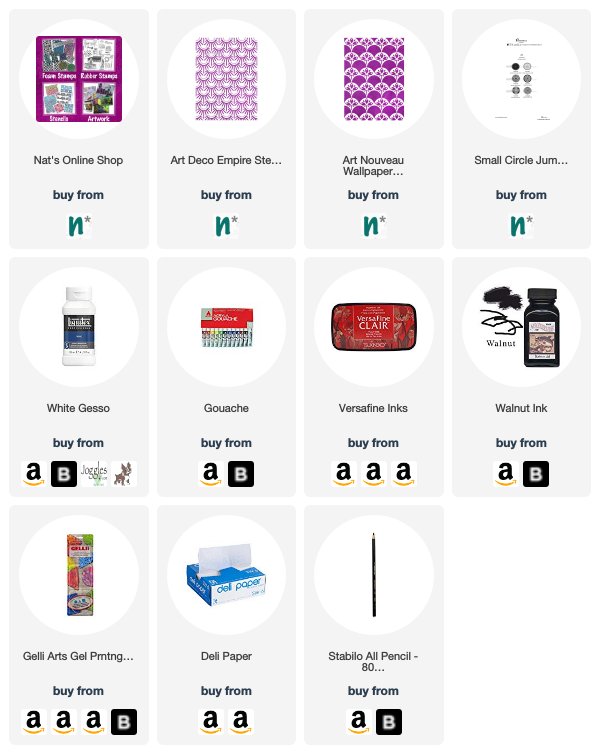 Join us for Creative JumpStart 2020 and experience tons of creative inspiration from 31 different mixed media artists! Class has begun and there is no better time to sign up: