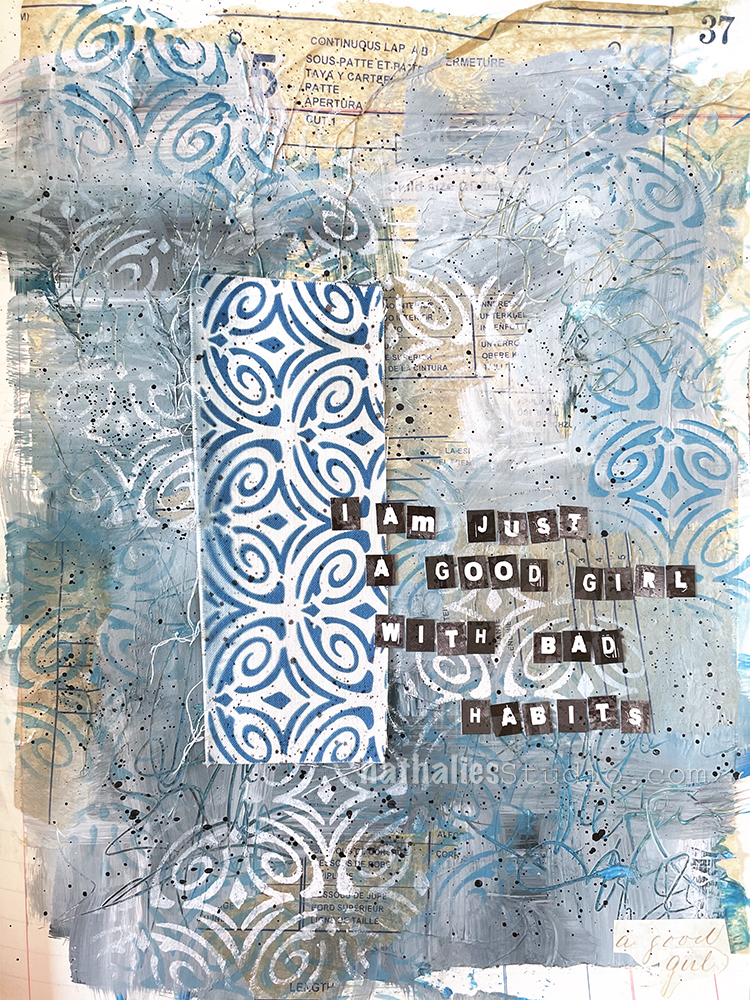 "I am just a good girl with bad habits"
My background was made with a sewing pattern which I adhered with acrylic paint and Liquitex matte medium to the ledger page. I layered up the paper, which gets a bit translucent when adhered on top of paint layers, and I also partly covered it up and scratched into the still wet paint with a pencil to create some marks. Then I used the same acrylic paint colors to stencil in different areas with my Art Deco Fairview stencil to tie it all together.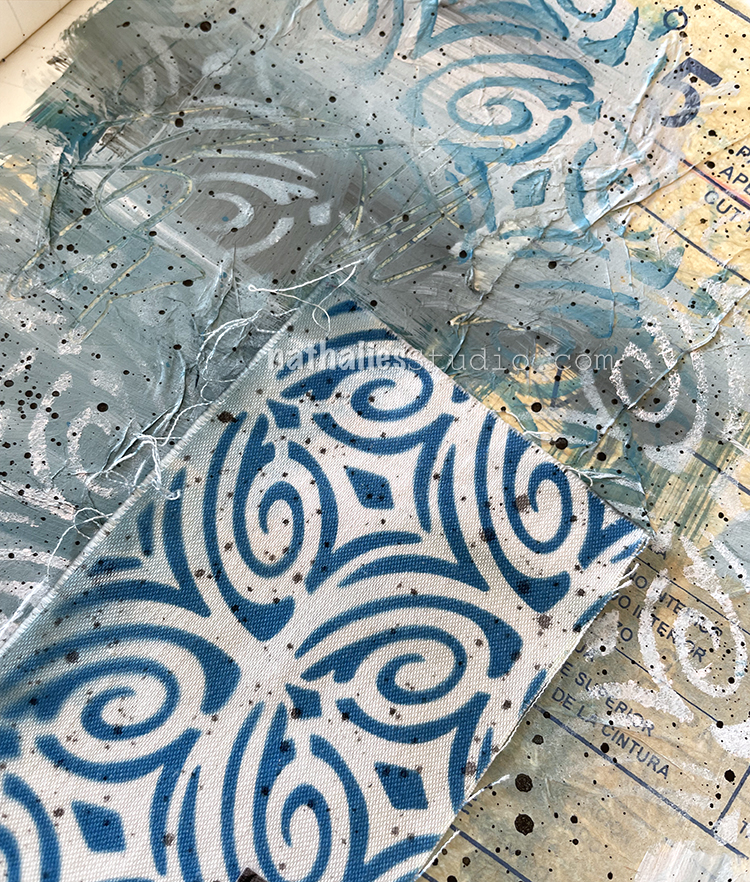 The piece of fabric is sun-printed (cyano type) and is from Birgit, Marsha and my workshop called Beyond the Paper where, in addition to tons of ideas for using substrates other than paper, I showed how to sun-print using stamps and stencils.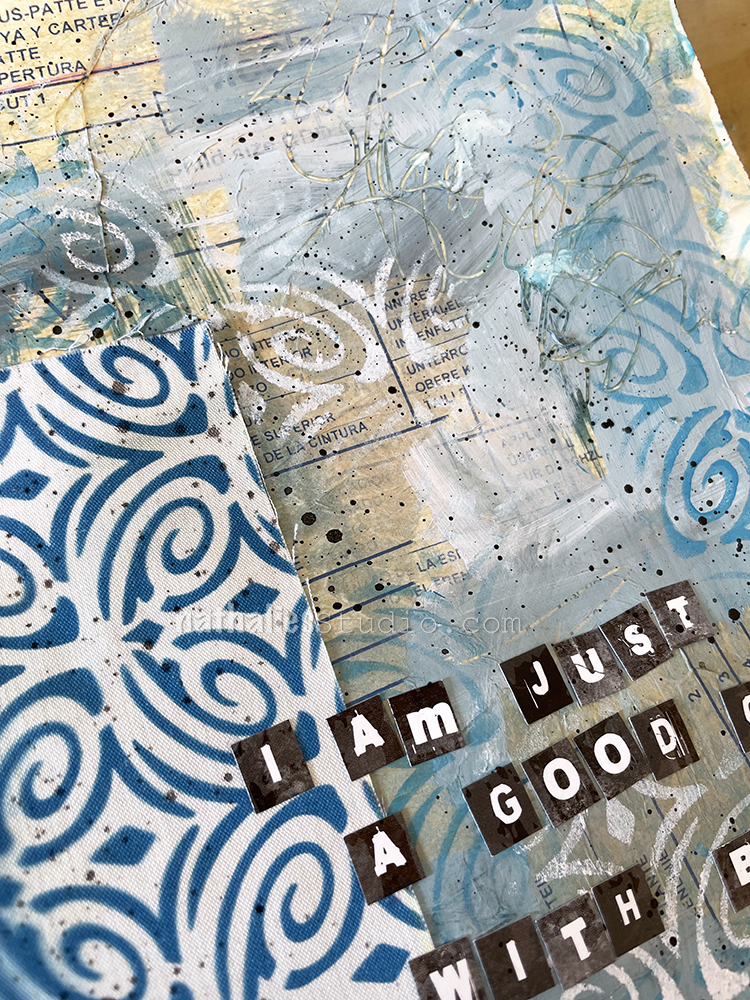 I had found an old letter in my collage drawer which contained the words "a good girl" – in the main image you can see it in the bottom right – which inspired me to create this page. The letters are from an old self adhesive letter sheet.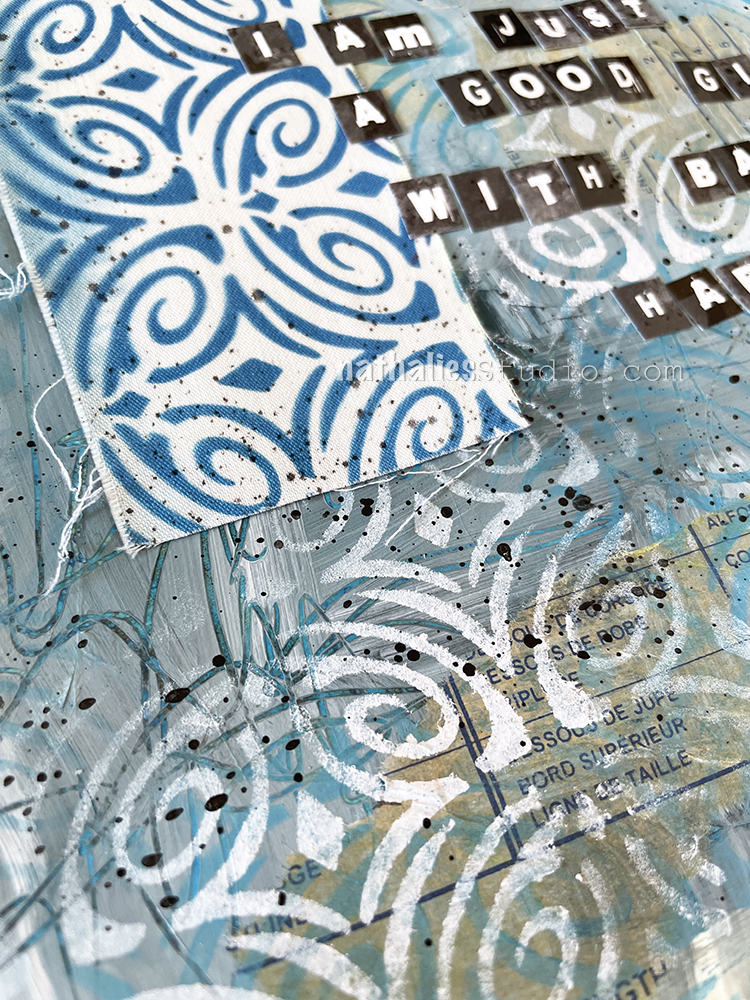 To finish it off I added some black splattering as the black backgrounds of the letters were a bit harsh and contrasting, and it needed a bit of repeating and visual weight throughout the page.
Here are some of the supplies I used: