"Some days you're the fire hydrant, and some days, you are the dog."
This quote made me laugh hard so I just had to use it to show you my new Hydrant foam stamp in action.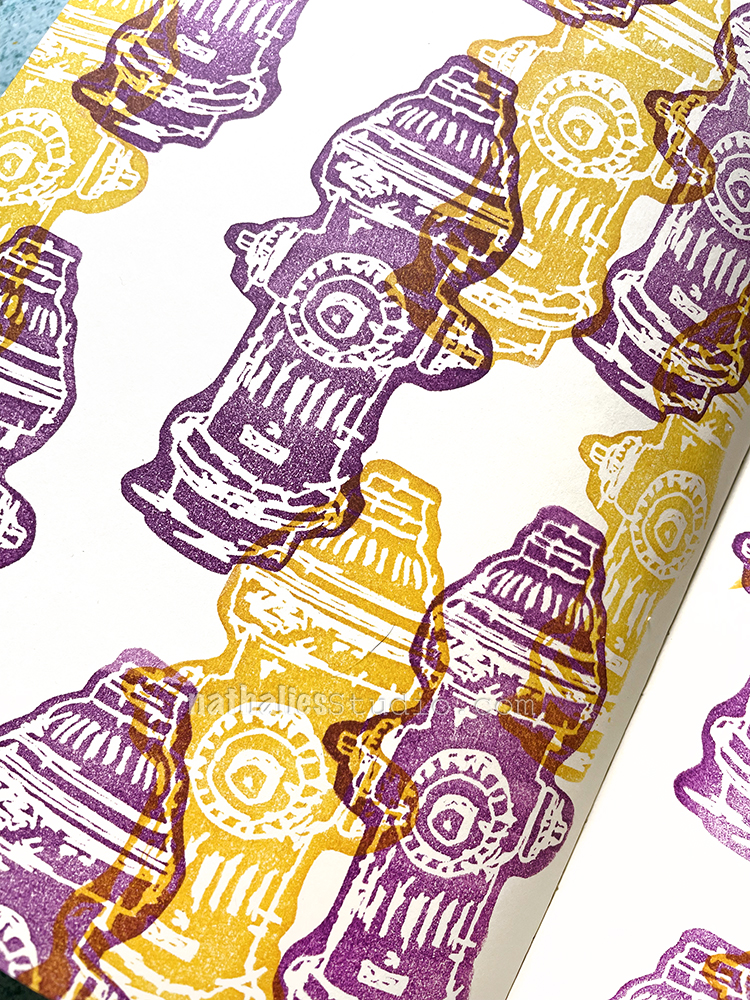 I kept the page pretty simple – just stamping in a complementary color scheme with Versafine ink pads, layering them up.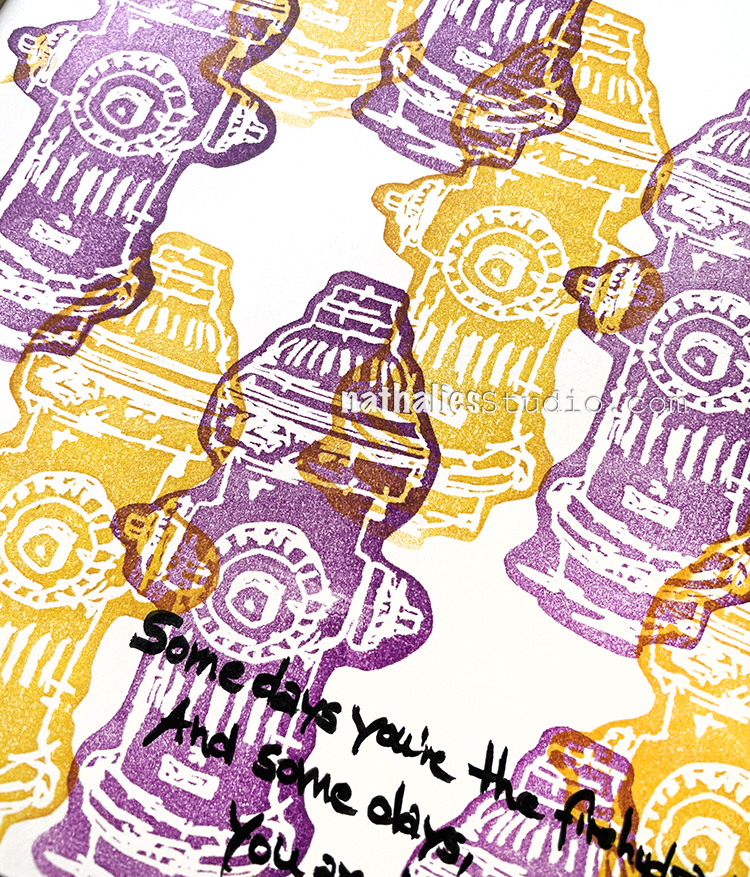 I really like how big and bold the Hydrant stamp is and I'm excited to use it not just in my art journal, but other projects too. 
Here are some of the supplies I used: