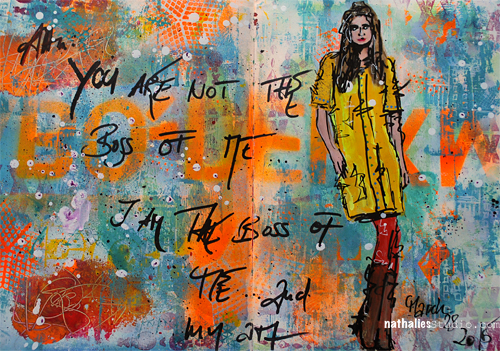 Attn: You are not the boss of me…I am the boss of me and my art
Hach …isn't art journal an awesome way to get stuff out? I just told someone in an interview that art made me a calmer person and part of this is because I can let out a lot of things through my art :)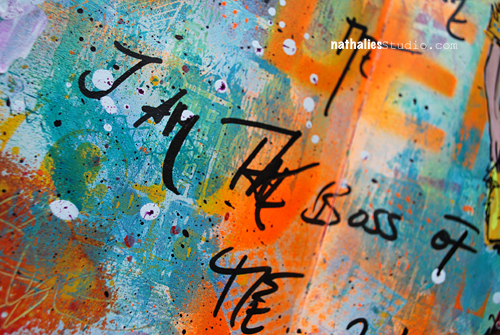 This page is actually a page that was a demo page in tow different classes and then I finished it up at home.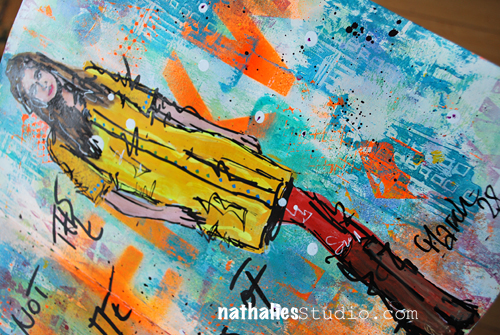 I so love the Liquitex Cadmium Orange Hue 2 – so vibrant. I scratched through some blots of spray paints with the bamboo sketching pen, which I had also used with black acrylic ink to outline the woman on the page. I also used a needle point canvas star with the spray paint- fun – love the pattern this creates – also when you flip the stencil later over.
Here is a supply list:

Hope you have fun creating today!!!