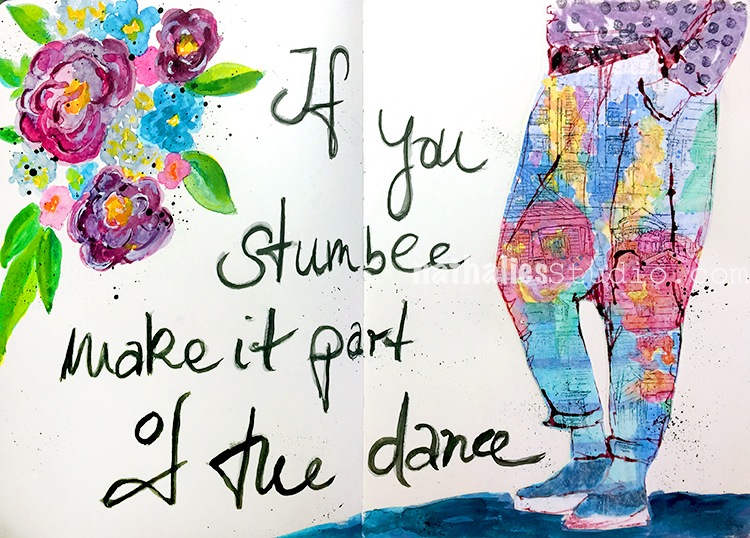 "If you stumble, make it part of the dance". I feel I do this a lot, especially when I create – it is freeing ;)
I had so much fun with this spread. For an assignment I had to paint a floral watercolor painting and I had tons of drafts and I felt it would be a good idea to use them up.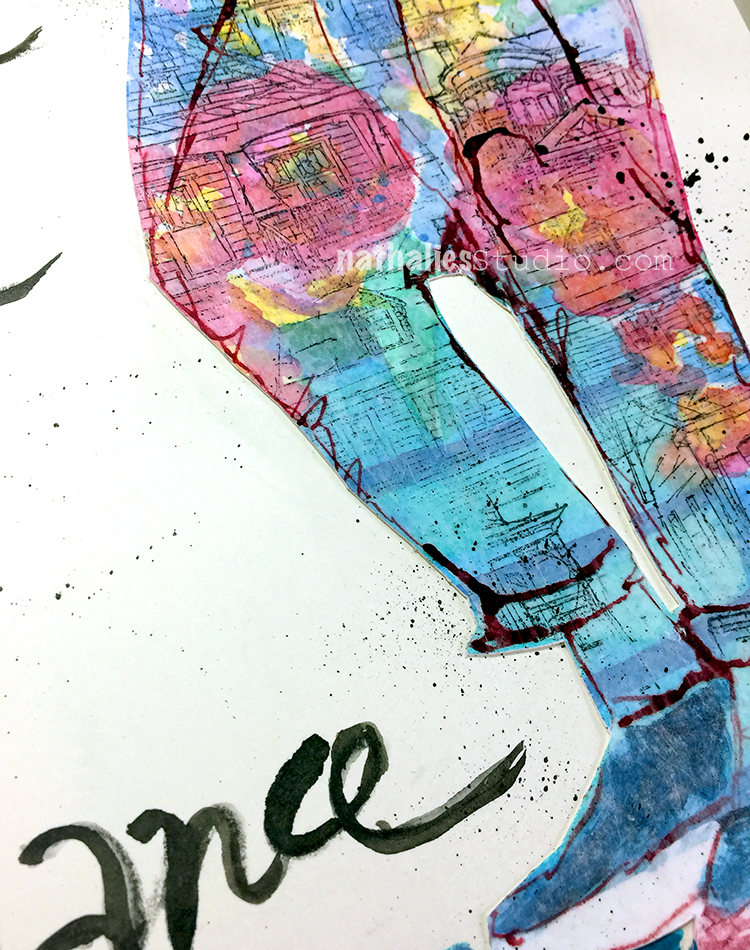 So I made the watercolor paper part of a collage for my art journal. I  sketched the lower part of a body with some ink and stamped over with some of my Stroll Through the Hood and Stroll around the Block stamps. I actually like those pants- LOL. In the 80s you would have not gotten into such pants but now I might reconsider ;) Would you wear them?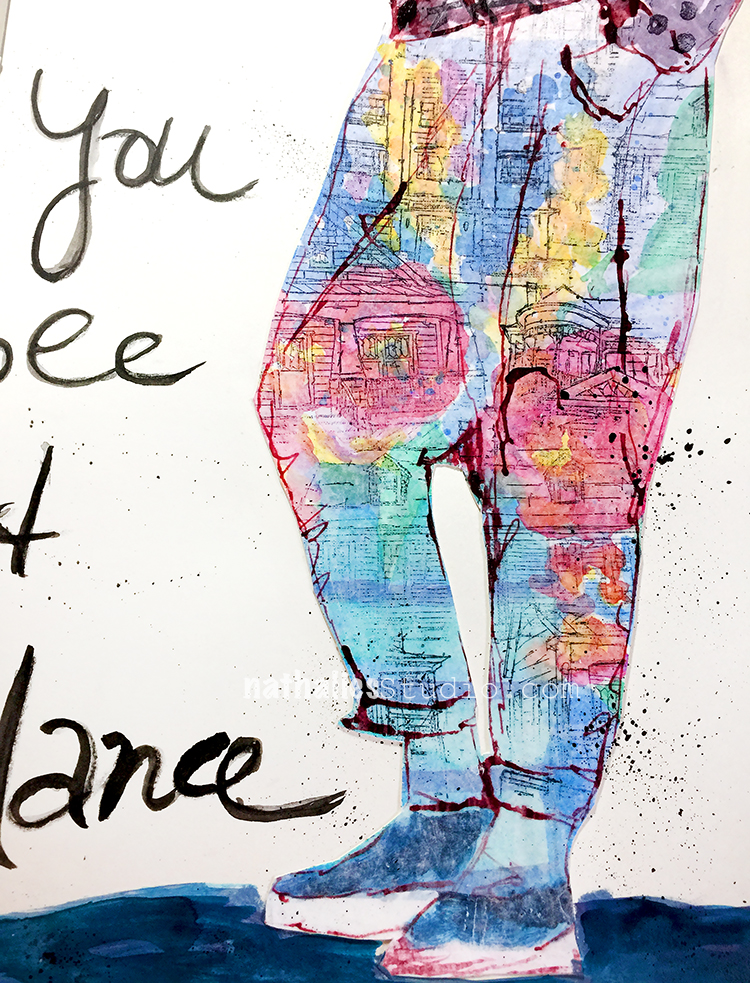 The watercolor paper collage is a bit too sturdy for the journal but I can live with that. It felt good to use those drafts up elsewhere instead of just throwing them into the bin.
I also painted some flowers directly onto the paper using acrylic paints and inks and Flow Aid to give it a watercolor effect.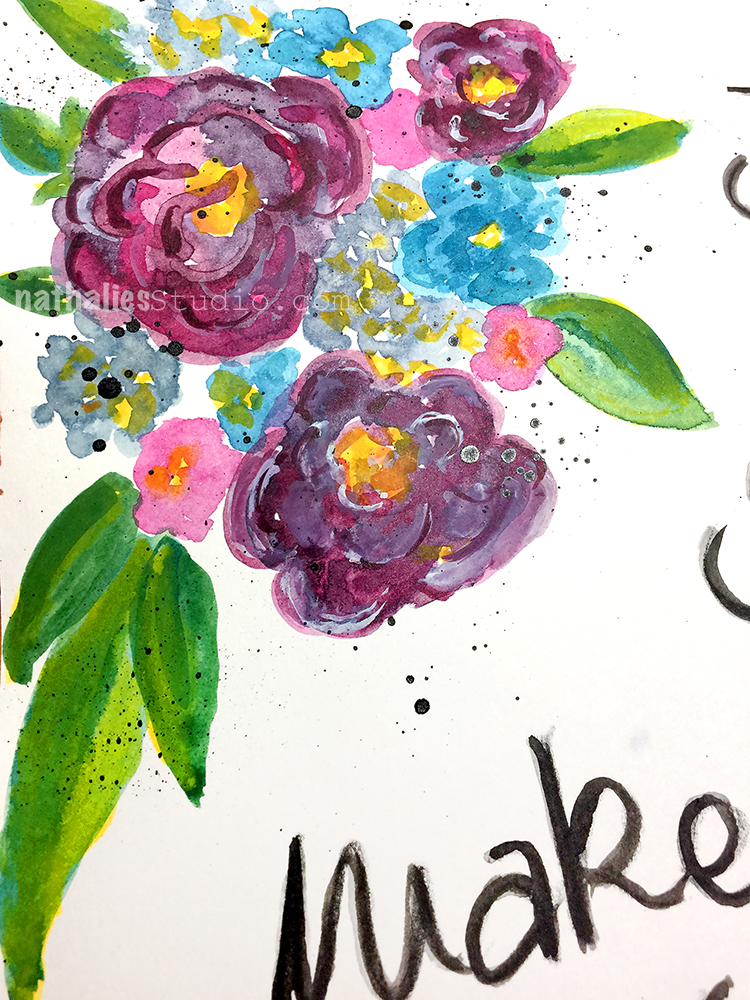 For the journaling I started out writing with graphite and then went over it with a small brush and black ink. It is a great way to do brush lettering even though it is cheated – I can live with that ;) I really liked this- need to repeat, maybe a dress?