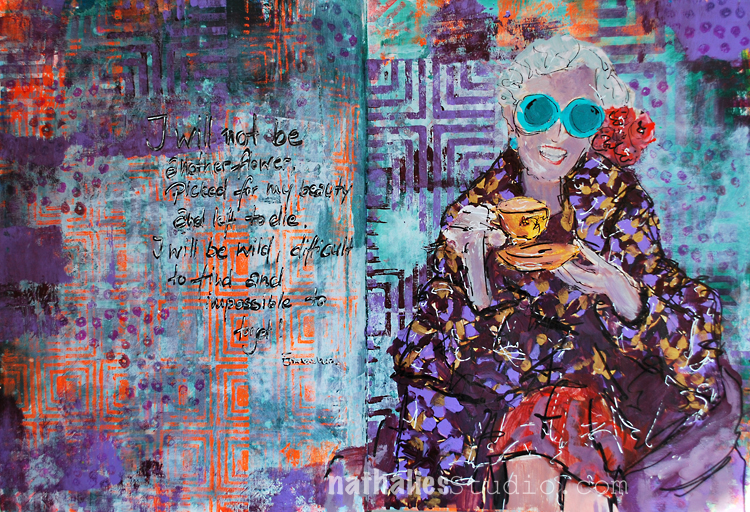 "I will not be another flower, picked for my beauty and left to die. I will be wild, difficult to find and impossible to forget!" – Erin Van Vuren
I loved the quote when I found it – and I had to include it in my art journal.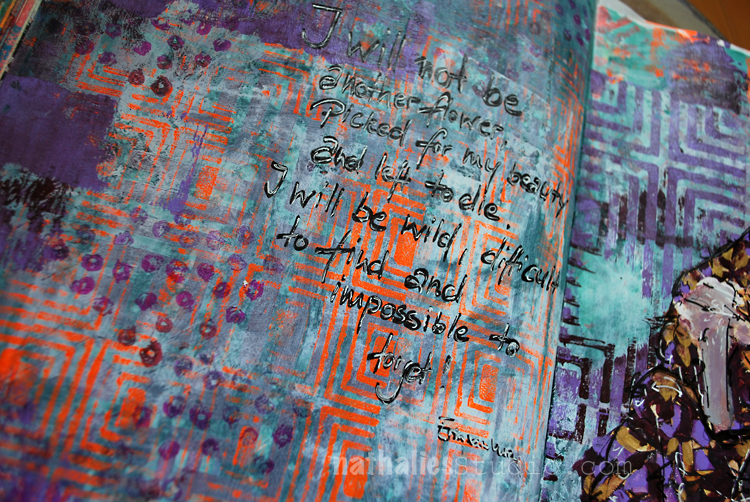 The background was a VERY purple background – LOL- so I toned it down a bit by using some Baltic Blue Acrylic Paint and gesso over some of the areas. I used my Manhattan positive and negative Foam Stamp set as well as the Manhattan Border Foam stamp for a pattern. To break the very linear pattern up a bit I used the Grannies Rubber Stamp.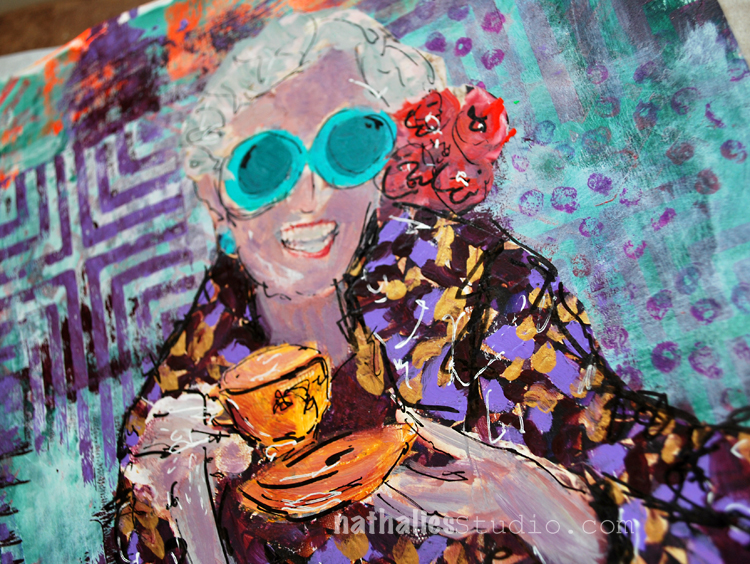 I painted over a magazine image that I had saved , using acrylic paints and some markers. That was fun. A different color scheme when usual for me but it is totally my cuppa tea :)
Here are some of the supplies I used – some of the links are affiliate links:



Have a beautiful day!