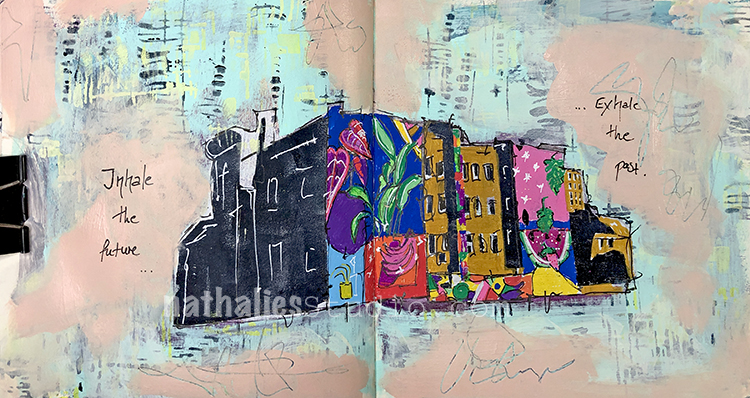 "Inhale the future… Exhale the past."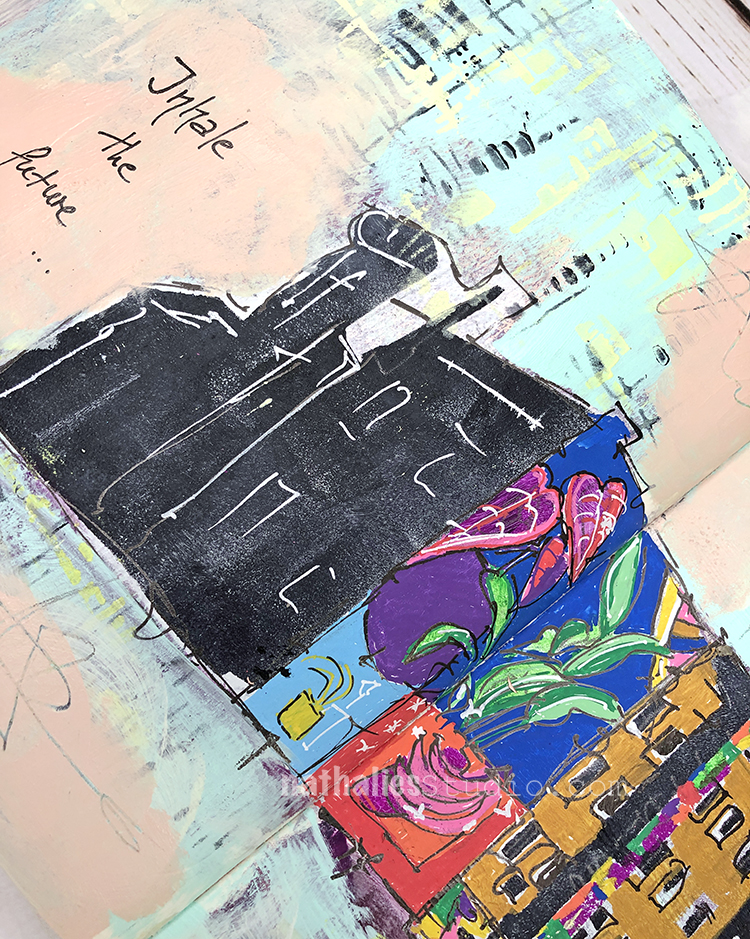 I was playing with my new Posca fine markers in this art journal spread that is kind of a study for the Good Vibes Only and Good Vibes Only Mini paintings. For my background I used my Kyoto, Tokyo, and Signals stencils layered on top of each other with acrylic paint and gouache.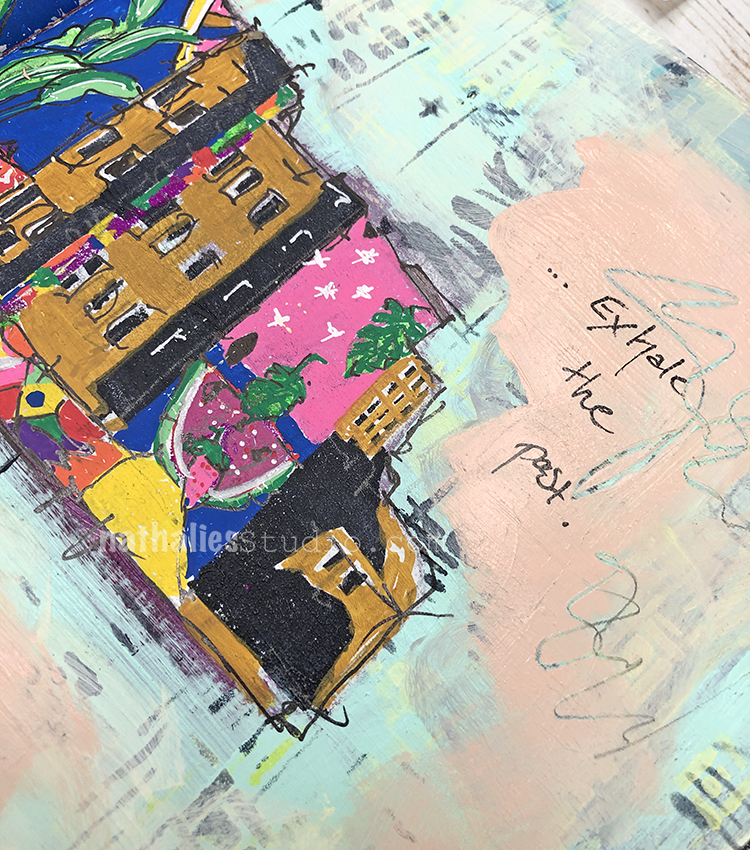 I am loving the Posca Markers -I used to use the thicker ones all the time when still living in Germany but when I was an Ambassador for Liquitex I had to switch the markers. While I love the Liquitex Markers I miss having some thinner yet intense markers and I just thought I should buy those even though I might have enough markers for the rest of my life. I love them – they are so opaque and beautiful and flowly- a bit rough to use on textured surfaces as they easily "spritz" but on flatter surfaces a breeze. Def. glad I bought them. The white Posca Marker is not hundred percent convincing me yet, but I have to try again as it might be due to the Gouache paint that I used on some areas which gets reactivated when wet.
Here are some of the supplies I used including the Posca markers: