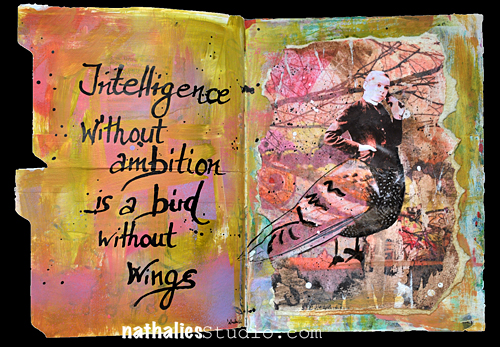 Intelligence without ambition is a bird without wings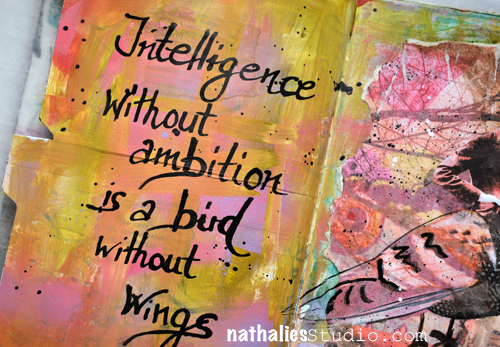 I painted the background with Soft Body Acrylic Paints and used Acrylic Inks with a Bamboo Pen to write the Journaling. The Bird Image is actually a collage piece I used a Transfer Technique on – it is part of the Liquitex Packaging for the new Michaels Transfer and Photo Collage Set. I ripped the sturdy watercolor paper to the size I wanted it and applied it to the background as I wanted it to be part of my art journal. It is a great sample how you can incorporate a collage piece into your art journal later.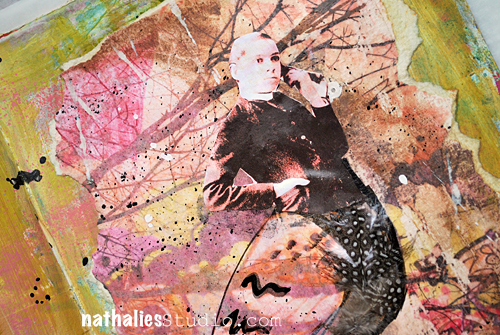 Here a the supplies I used for the whole spread:

Wishing you an amazing day!