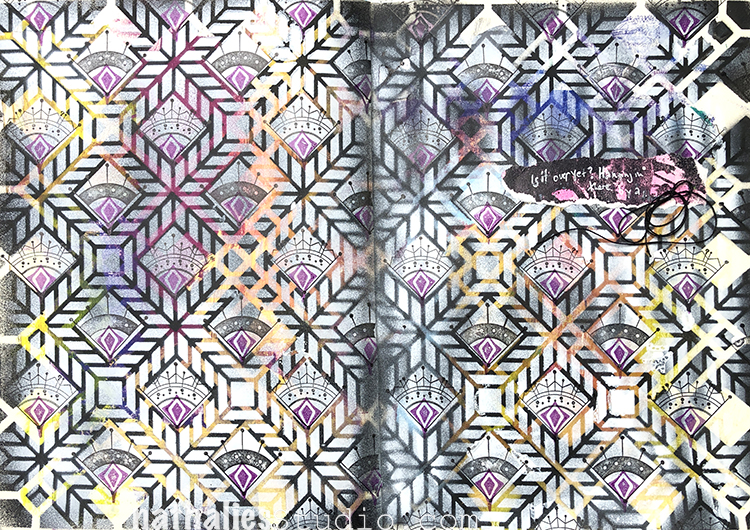 Is it over yet? Hanging on a thread… I created this art journal page at the end of December.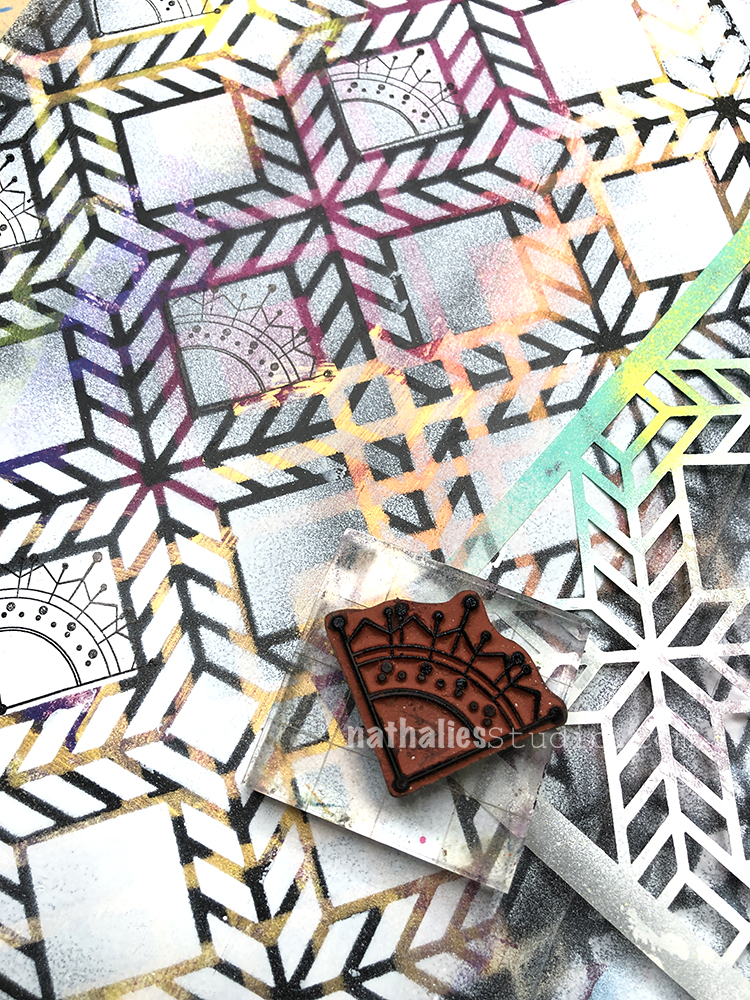 I began with a background that was from cleaning off different colors. I used black spray paint over my Chicago stencil first, then layered up my Santiago stencil and sprayed with white. My Mini Motifs rubber stamps fit perfectly in the stencil design (smile!).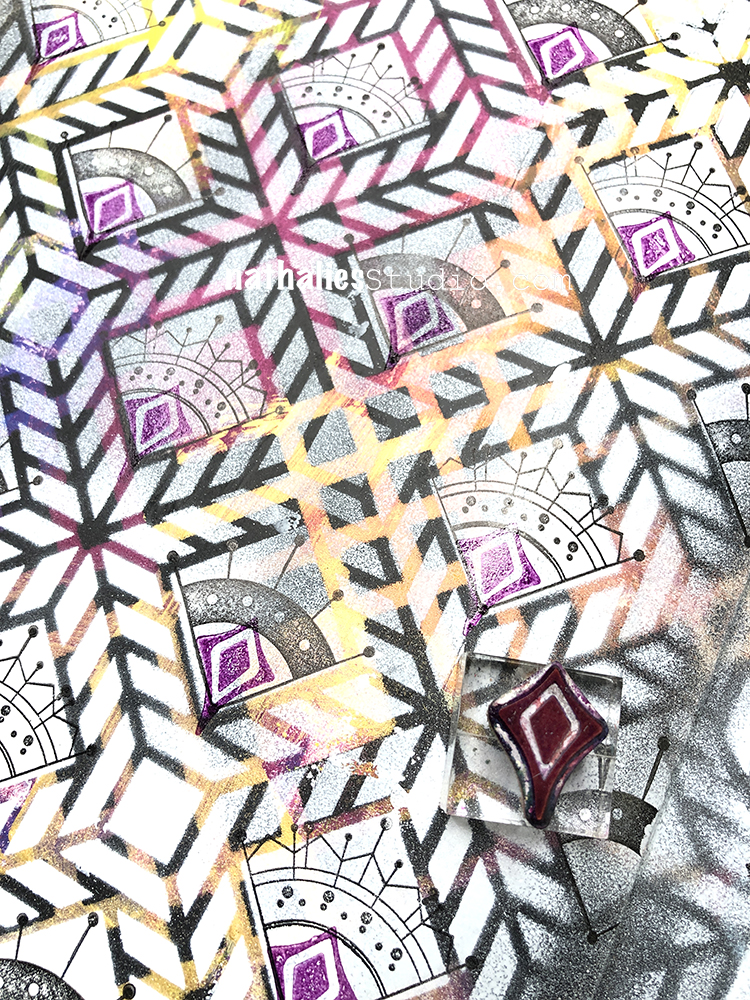 And I added one last detail to my pattern with one of my Fan-Fare rubber stamps.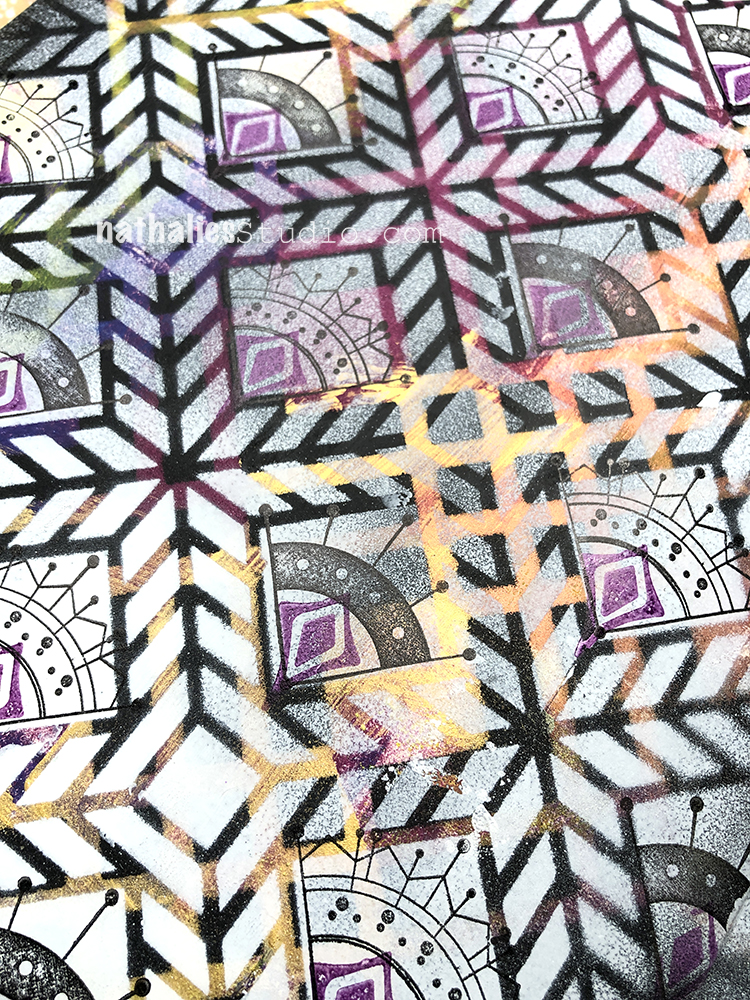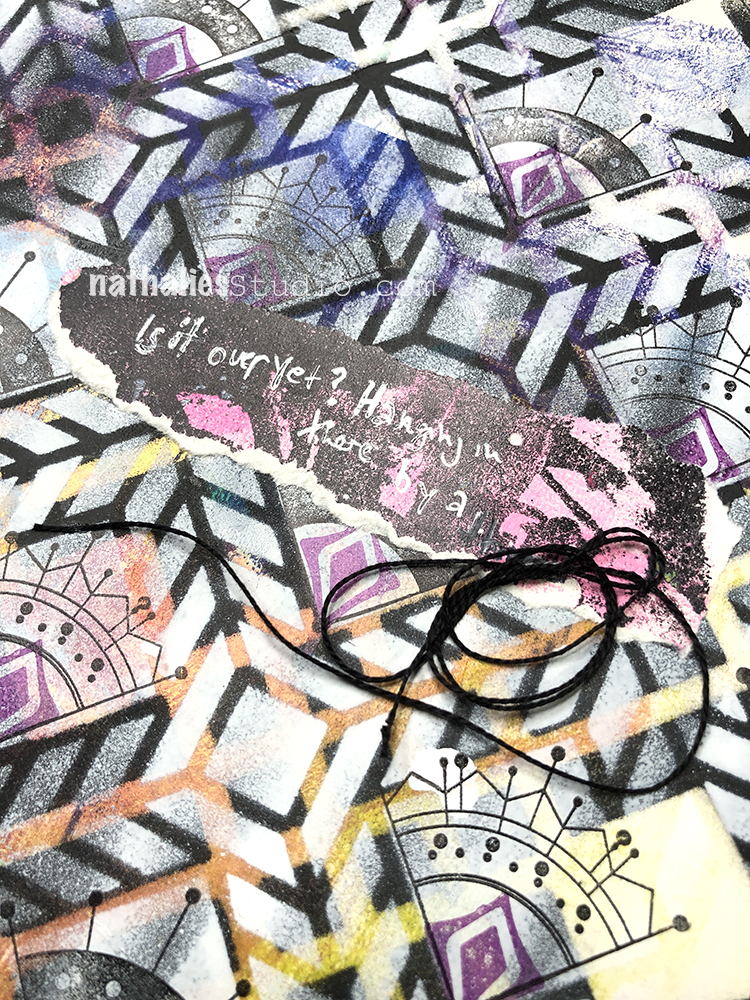 I added a bit of coordinating collage paper and my journaling with a white Signo pen. Hang in there everyone!
Here are some of the supplies I used: