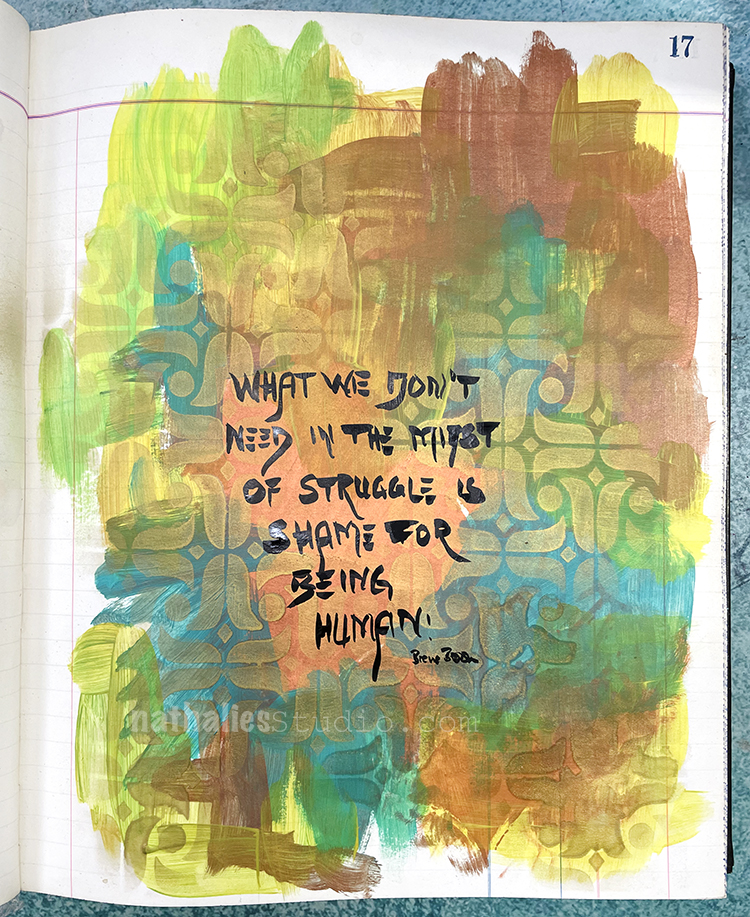 "What we don't need in the midst of struggle is shame for being human." – Brene Brown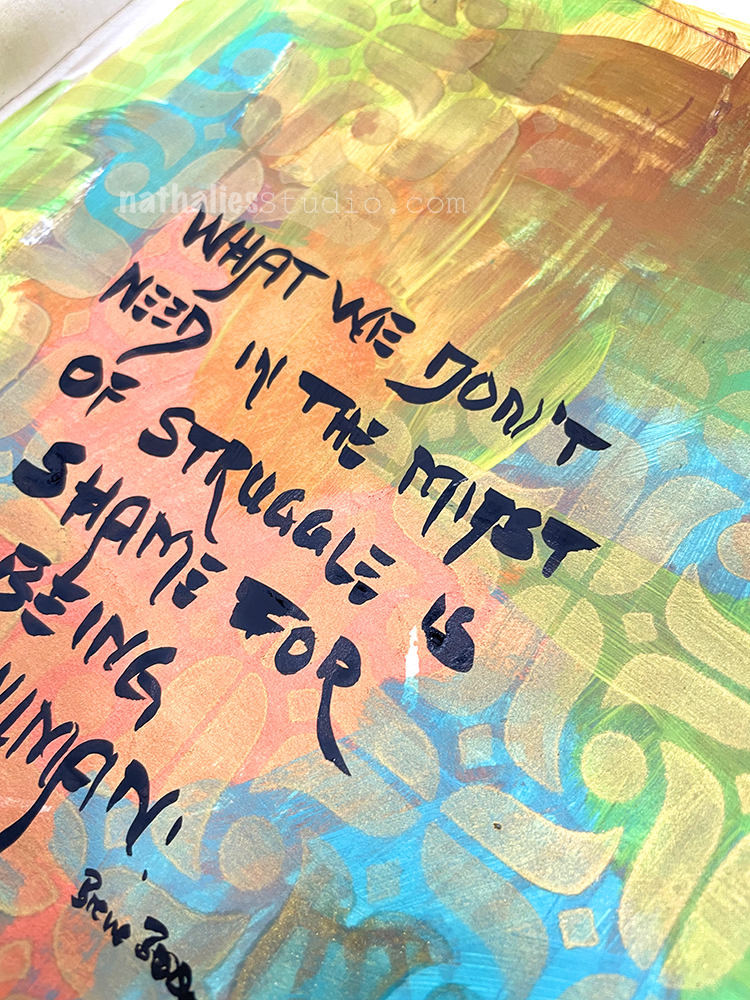 This is just a simple art journal page: I had some leftover paint on the ledger and then I used my Amsterdam Stencil with new spray paint – Mtn water-based gold spray paint. I wanted to try it out and was pleasantly surprised by how the metallic spray paint actually created some real texture.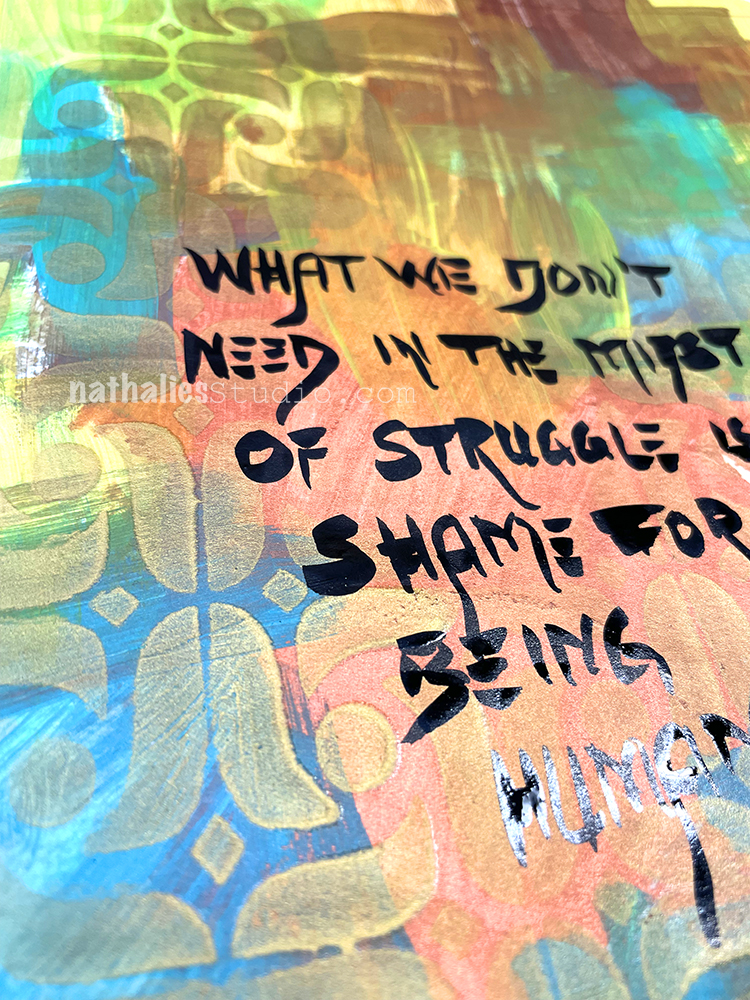 I finished up the page with a Fude pen for the journaling.
Here are the supplies I used: