"I trust the next chapter because I know the author!" – love it…if only it was true- hahahahah ;)
I used my brand new Diamond Hex ArtFoamies stamp and rolled acrylic paint on top before stamping it.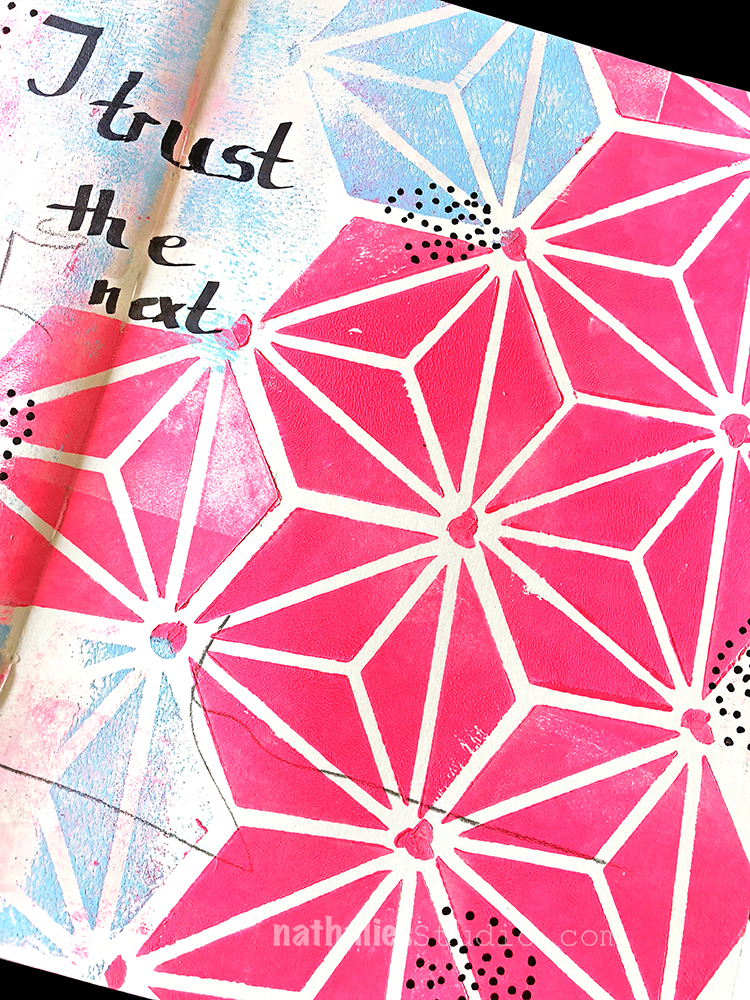 I used less amount of blue paint on the stamp and I love how the foam stamp then reveals so much texture and dimension. That is what I love about Foam Stamps- the texture you can create with it makes pattern so much more interesting or me!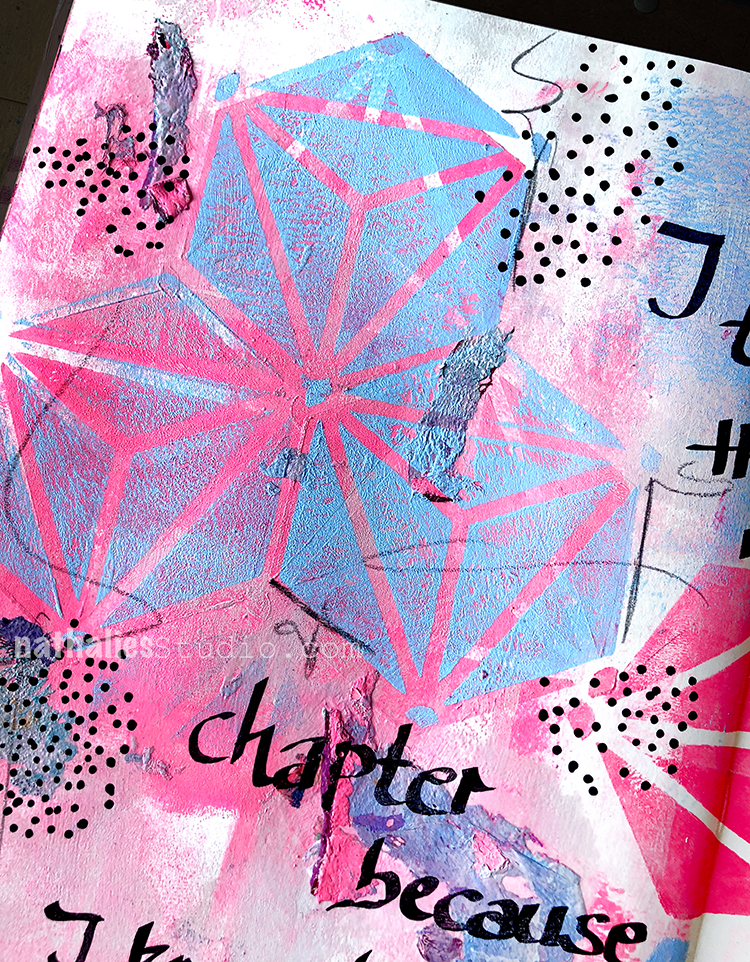 I added some journaling and dots with a calligraphy pen and some marks with a soft pencil.
Here are some of the supplies I used for this page