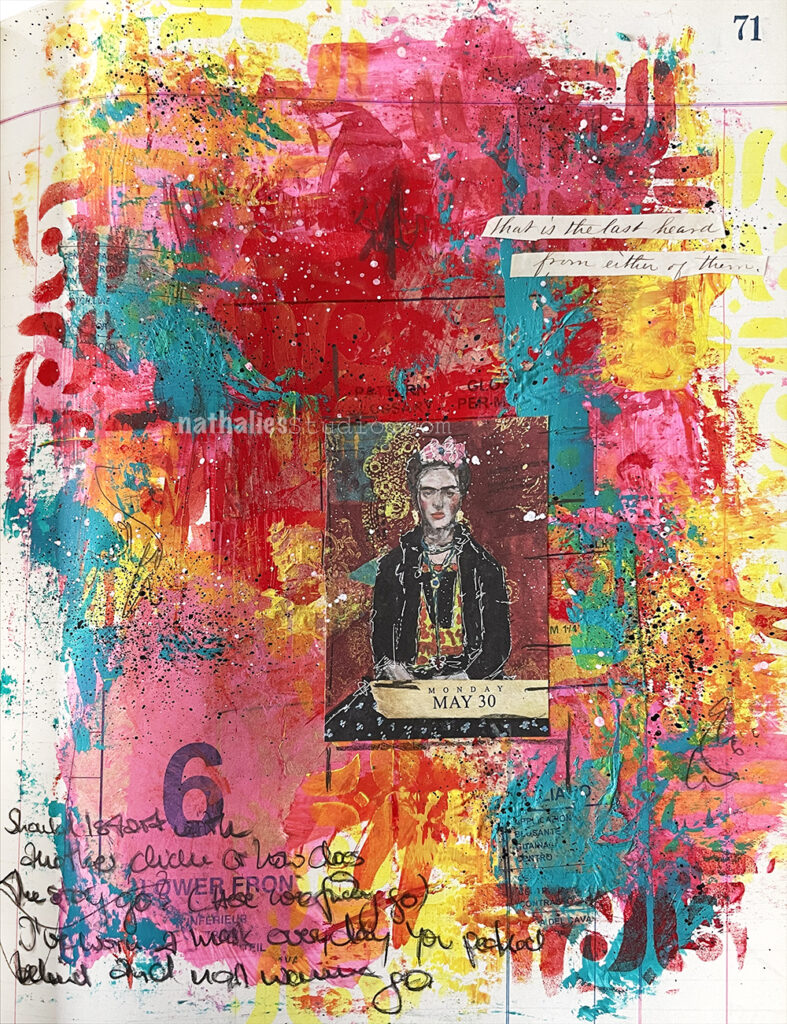 This art journal page began with another one of those pages from the 2022 Artist Almanac calendar. (It's sold out but the 2023 is in the works and you can join my monthly newsletter for word on when they're available).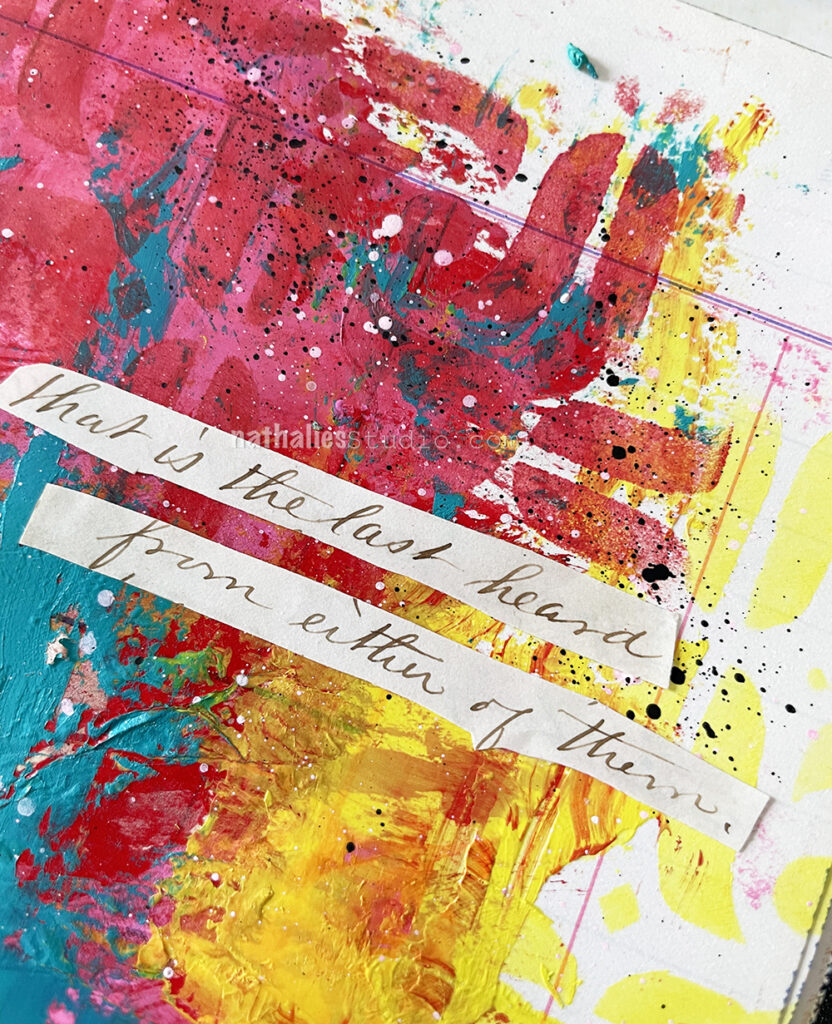 I'm still playing with old letters as well, and I added the sentence "That is the last heard from either of them". It is interesting to think of the times of no phone or social media or email – you would have to just wait and wait… Again this was from a letter from the 1860s.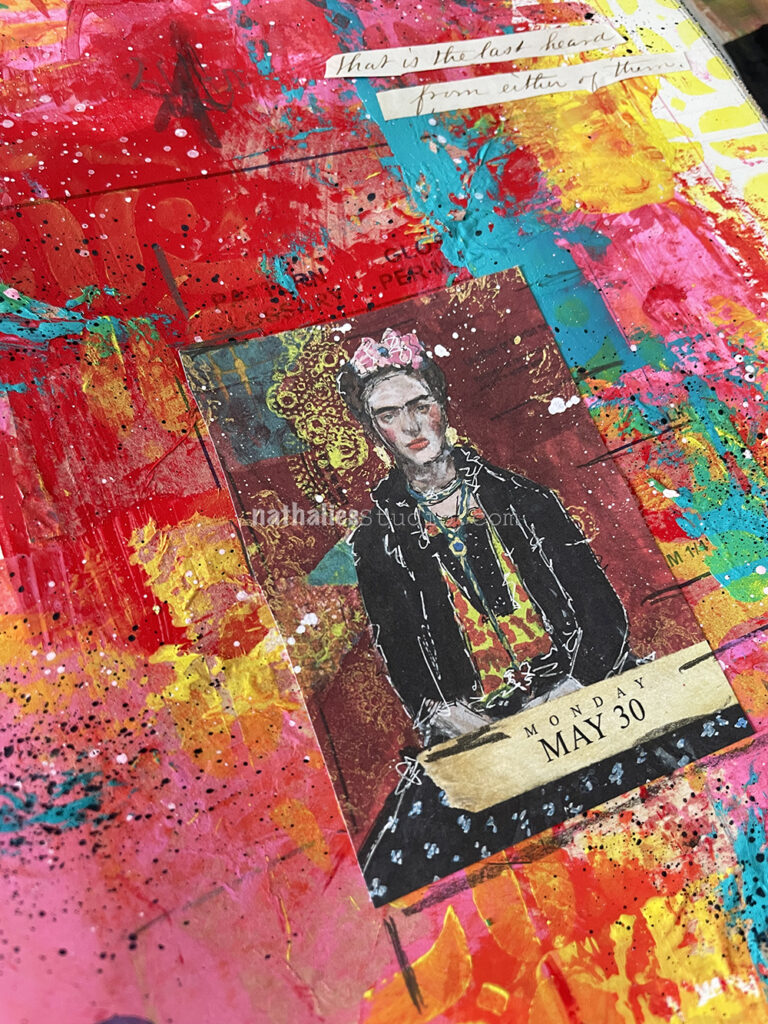 I recalled that I had used some sewing pattern tissue for the original art journal page that I made with Frida and so I pasted some down and instead of gel medium I used the actual acrylic paint as the adhesive underneath the tissue and on top.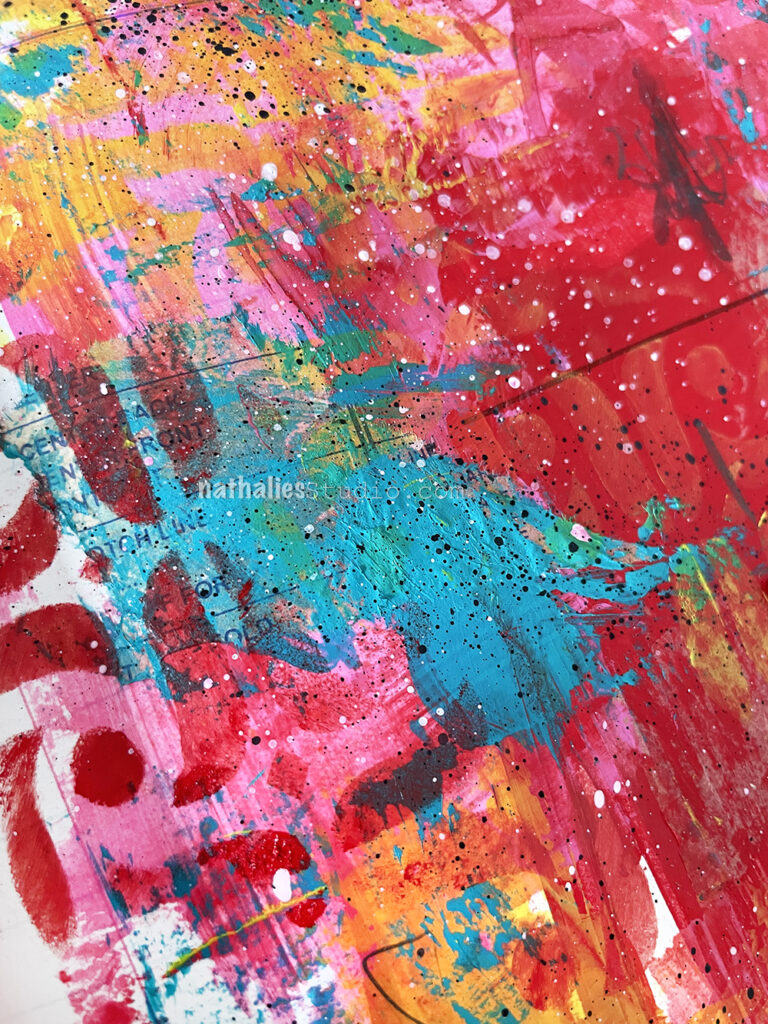 I also added some patterned areas with my Amsterdam stencil. I like the grungy background – I always find it so freeing to just play with the paint and layer it all up.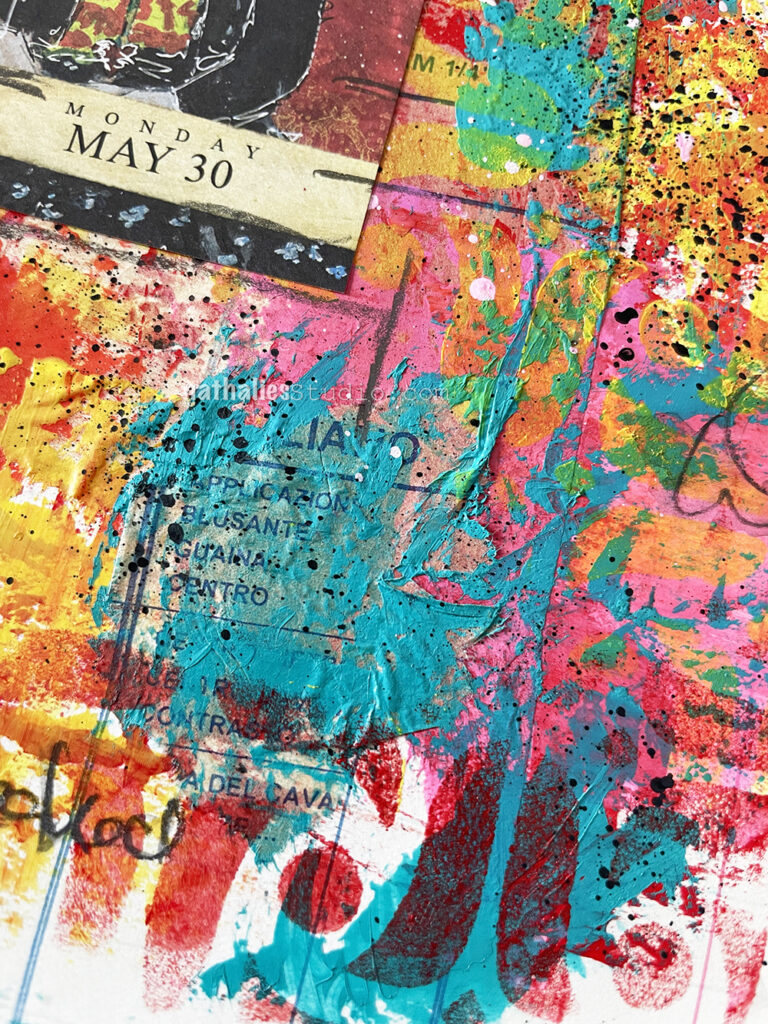 Here are some of the supplies I used: